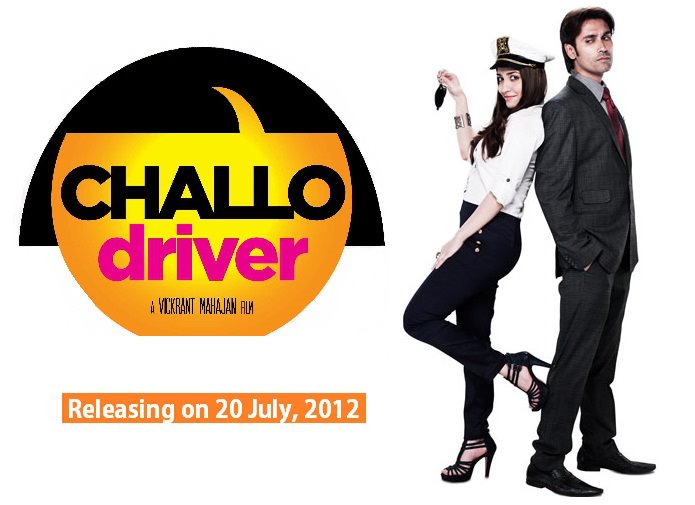 Set to release on July 20th, is Vickrant Mahajan's Chalo Driver. The comedy film stars the director himself along with, Kainaz Motivala, Prem Chopra, Manoj Pahwa, Tariq Vasudeva, Juhi Pande and Silky Khanna. It also features music by the great Gaurav Dayal, which features vocals by Mika, Hard Kaur, Shaan, Rakhtima, Shubhankar Dutta, Labh Janjua, Aditi Veena and Gaurav Dayal.
Talking about the character, star Kainaz said, "I loved the script and the fact that it is not a usual, run-of-the-mill character. I liked the character of a Delhi girl looking for excitement and with a desire to prove a point to the sexist society."
Synopsis: Set in Delhi, Challo Driver is the story of Arjun Kapoor, a fiery young construction magnate and Tanya Malhotra, an arts graduate from Chandigarh — who unwittingly becomes his chauffeur. He has a penchant for firing drivers and she has a proclivity for quitting jobs until fate — and an unassuming bet — throws them into the deep end and they have to stick out together for a stipulated period of 6 months! Do sparks fly when they meet? They do, and quite explosively so! They both hate each other's guts, and the film eventually becomes a journey of two mismatched — yet equally firebrand — people learning the all-important lesson of acceptance and sensitivity towards each other, and to their surroundings. En route, it also addresses, in a lighthearted yet potent vein, all the ills — rage, lawlessness and total chaos — that plague traffic in India and the seething cauldrons that Indian roads have become! Eventually Challo Driver becomes a laugh fest that has the heart of a message-oriented film yet wears wholesome family entertainment on its sleeve — a film that will entertain, enlighten and enrich in equal measure.
Check out the trailer and these exclusive stills!
httpvh://youtu.be/VJHgs4FHOI8