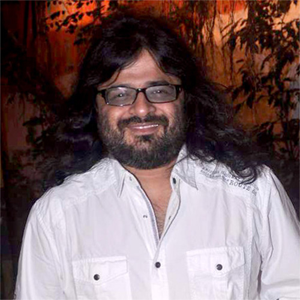 Music director Pritam Chakraborty has been instrumental in creating the amazing music of the movies in the Hindi film industry. Think of the incredible sound of the songs of Life in a Metro, the hits of all three Dhoom films, and the brilliant tunes of Jab We Met. Not to mention the wonderful tracks of Gangster and Yeh Jawaani Hai Deewani as well as the beats of Love Aaj Kal, Cocktail and of course the outstanding tracks of Barfi. And this is just to name a few highlights of the soundtracks he has composed!
Most recently, Pritam created the fabulous soundtrack to the Shah Rukh Khan-Kajol action romance Dilwale, which is in theaters now. In fact, we loved the OST and gave it 4 stars! (You can read the review here)
Pritam recently took time out of his very busy schedule to give us short but fabulous and fascinating interview about all things music including what goes into writing a love song. Check it out!
Over his amazing career, the composer has created music for so many different types of films and genres. So, how does he decide which films he wants to be a part of? "It really relies on certain factors like whether the director is a friend, if I have worked with him earlier. Sometimes it is that I like a script or I like a setting like if it is a musical setting or if it is a rom-com."
No matter the film, his starting point, he says, always begins from the narration of the script and then expands from there. "My music is totally influenced by the script. I generally hear the story, read the script and have to understand the characters."
Another important aspect he uses in his approach to create the sound of the songs is understanding the setting of the story. "For example, when it comes to a movie like Barfi, I would like to stick to a sound that was a retro Calcutta. We had to stick to that because the ambiance was like that and the film was set there and in the past. Similarly for Love Aaj Kal, it was a Punjabi setting so I went for a totally Punjabi kind of music. For Dilwale, there was sort of a motive to kind of hold the Shah Rukh Khan – Kajol love story and it was kind of deep – so that played a big part."
Pritam also touched upon the creating of a love song, "It has to do with how deep is the relationship. A lot of times if you see a love song, it has to be a deep love song, but sometimes the film does not establish enough love between the couples so the song can be lighter. Even in various genres of love songs or sad songs, the intensity or the depth differs according to the character and according to the setting of the film."
Talking specifically about composing the music for Dilwale he said, "As I said, when I start the film I like to read the script and hear the story and understand the characters and the scale of the film. Rohit did a complete narration and for every song he had a brief and narrated it to me song by song. What really stuck to me, when he did the narration, was the SRK-Kajol love story and the Kriti-Varun love story. What Shetty discussed with me about the music for this film is this – he wanted deeper meaning in the love songs for SRK – Kajol and little lighter for the Varun/Kriti romance. See, Varun, his character in Dilwale, is not so deep, so very deep love songs for Varun/Kriti would not have worked so much. Whereas… SRK and Kajol's love story was quite deep so you need a little deeper and you needed little longer songs for them. More meaning."
I wondered what his process is when writing a song – does a tune run through his head until he has to put it down or does just sit and begin writing? "You know, it depends. The ideal situation is that there is a theme running through your head and you kind of develop it and you get it down. However, most of the time, since there is pressure and there is this particular brief, because film music is very dependent on the brief of the situation of the scene, most of the time it becomes that you sit and begin and look for a start, look for something to take stock in. I also never know if will take more time or less time – sometimes I get the correct tune very fast and sometimes it takes a lot of time to reach the correct place."
Pritam also revealed what genre of film is his favorite to compose music for, "I really do prefer doing rom-coms over action films."
In fact, so much so that he wants to work mainly on doing music for romantic films, "In future, I am taking a conscious decision to stop doing action films and overtly comedy films and just stick to films which needs music as an important ingredient."