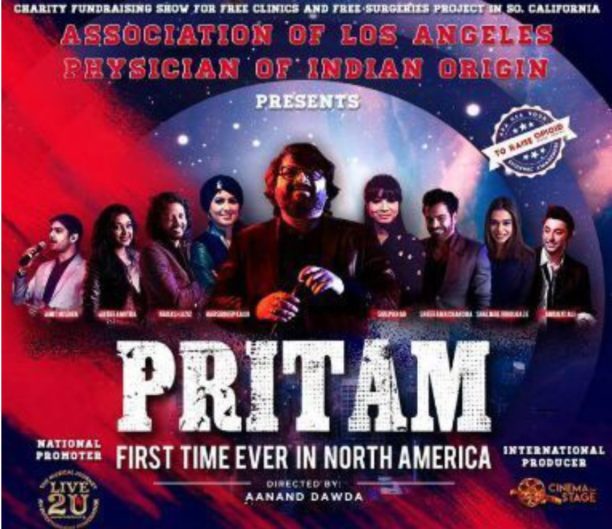 Ace music composer Pritam's recent concert in Los Angeles was sold out. What is even cooler, is that the concert was a special charity show. The proceeds of the concert were used to help fund Alapio, which provides free medical care and free surgeries to people who cannot afford to pay for them.
Bharat Patel of Alapio says, "Alapio raised funds for poor patients with Pritam Concert. Pritam and singers were expectedly fantastic. Alapio goal is health and well being of all and Pritam helped accomplish our goal."
The earlier shows in Chicago and Dallas were hugely successful as well and the word about the fabulous show has been continously building and adding to the excitement.
Pritam who is currently touring North America is overwhelmed with the response from his fans. He says,"I love performing live and when the audience is as loving as it has been in this North America tour it makes me so glad that we made this tour happen. When the audience enjoys your music it's the greatest high."
Speaking about it, the organisers says, "The L.A show was sold out. The fan following Pritam has is tremendous, people have flown down from other cities for this and all were hysterical when he went on stage."
Well done Pritam!