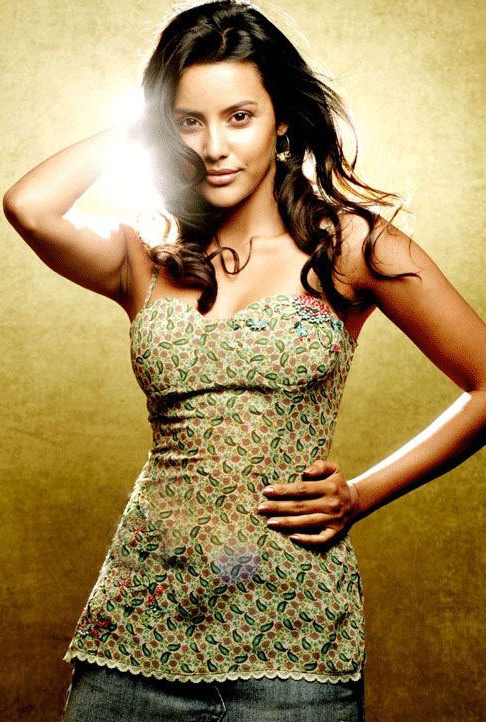 Chennai born actress Priya Anand may only be five films old in the Southern film industry however has a definite knack for stealing the limelight. Whether it be in a supporting role in Shekhar Kammula's Leader or Jayendra's 180. Perhaps that is what Gauri Shinde (wife of director R Balki) found so endearing and snatched up Priya for a role in his Sridevi comeback venture English Vinglish.
Speaking enthusiastically with TOI Priya said, "I heard about Sridevi's comeback in the papers and as a fan, I was thrilled. I knew they were casting, and was happy when I was approached twice for a role in it. I auditioned for them right after a photoshoot for a magazine, where I incidentally recreated an image of hers from Mr India – in a wet blue sari! I signed this film just to be up and close to an artist who has influenced me and to be part of something that was so important to her. I'm doing this movie as her fan and I'm fortunate enough to play a very important part in her journey in the film" She confirms that the film doesn't feature her in a romantic role but she claims that Sridevi is her one and only love interest as far as this film is concerned. In addition, she also divulged that the film carries an amazing soundtrack! Priya will also be seen in a track which required her to lip sync in Marathi, a language that she has no knowledge of.
This will be Gauri's directorial debut which has been shot extensively in New York. Whilst it is a film in Hindi, Tamil and Telugu dubbed versions are expected.