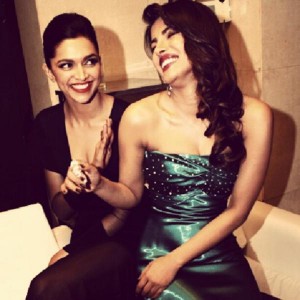 She's hugely talented, intelligent, driven, multifaceted, risk-taker, socially conscious, adorable, beautiful, sassy and also very very Sexy…. It's very difficult to describe Priyanka Chopra in one sentence.
So when over 10 million people from across the world voted for her as the 'World's Sexiest Asian Woman', you cant help but nod your head in agreement.
The World's Sexiest Asian Woman recently also bagged the spot for the "Hottest Women of 2015", elbowing out contemporaries with a whopping 53% votes beating Deepika Padukone who received 35% of the votes.
This isn't the first time that the SHERO has beat Deepika at a poll – Priyanka topped the Sexiest Woman in a Bikini poll, bagging 22,552 votes out of the 23,775 votes that came in, winning by a huge margin.
One of Bollywood's most sought after actresses and international recording artist Priyanka Chopra also made it to the Numero Uno spot on the Ultimate Guys Guide – Maxim India's Hottest List for 2013.
This was the second consecutive year that Priyanka made it to the top rankings on the magazine's Hottest List , an annual poll with some of the most gorgeous women competing for the crown. The "Exotic" singer and power player beat the likes of Grammy award winner Beyonce and Victoria's Secret model Adriana Lima to the No. 1 spot.