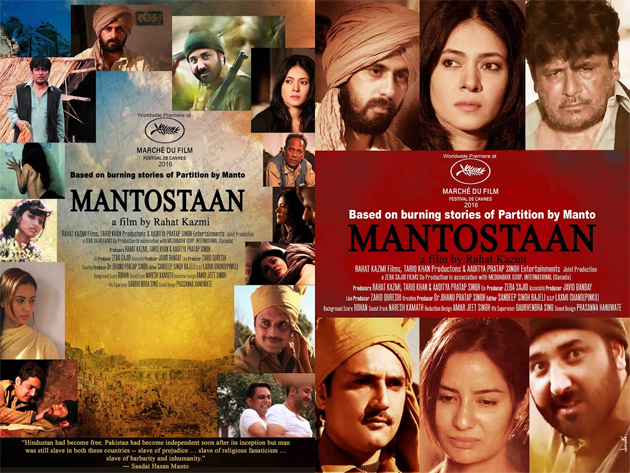 Award winning Indian filmmaker and director of acclaimed film Identity Card Rahat Kazmi makes a comeback with Mantostaan, another hard-hitting storyline based on the India-Pakistan partition. The film will be screened on May 14th and 16th in the Le Marche du Film category at the Cannes International Film Festival this year.
The film Mantostaan is a dark satire based on four burning and the most controversial short stories of Legendary Urdu writer Saadat Hassan Manto. 'Thanda Ghosht', 'Khol Do', 'Assignment' and 'Aakhri Salute' are among his most controversial shorts. Shot in Punjab and Jammu, the stories are set in 1947 India Pakistan partition time throwing a spotlight on most inhuman side of human beings.
Sonal Sehgal is excited to play the character of Kulwant Kaur from 'Thanda Ghost'. "Mantostaan is entirely a different experience, a very powerful film indeed. The character I play is strong and has shades of grey." Raghubir Yadav, Shoib Nikash Shah, Virendra Saxena, Tariq Khan, Raina Bassnet, Sakshi Bhatt, Zahid Qureshi and Rahat Kazmi himself have played key characters in the film.
"I was really moved by the stories of Manto and that is how I decided to turn them into a film. I am hopeful that the platform provided by the Cannes International Film Festival will help us reach the global audience," says Rahat Kazmi, the Director of Mantostaan.
Manto's characters take you to a very dark satirical world where his characters grab your breath by portraying darkness yet innocence, gritty yet humorous in parts. Mantostaan talks about the sufferings of common people and how the most beautiful creature called human being turns into the ugliest.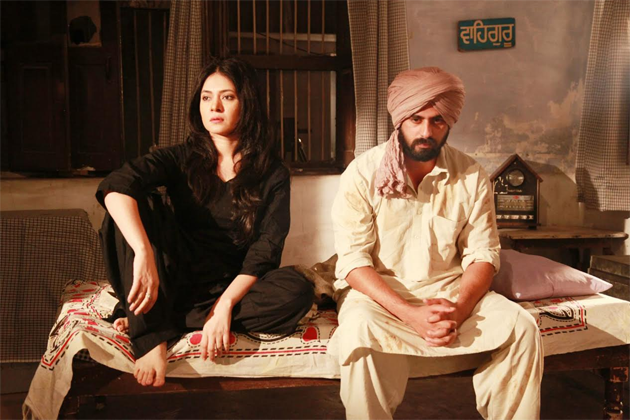 Background:
In the riots, which preceded the partition in the Punjab Province, between 200,000 and 2,000,000 people were killed in the retributive genocide between the religions, estimates 14 million Hindus, Sikhs and Muslims were displaced during the partition; it was the largest mass migration in human history.
"Hindustan had become free. Pakistan had become independent soon after its inception but man was still slave in both these countries — slave of prejudice … slave of religious fanaticism … slave of barbarity and inhumanity."
― Saadat Hasan Manto
Rahat Kazmi films, Tariq Khan Productions, Aaditya Pratap Singh Entertainment in Association with Mediamark International Corp. (Javid Banday) Canada and Co-Produced by Zeba Sajid.