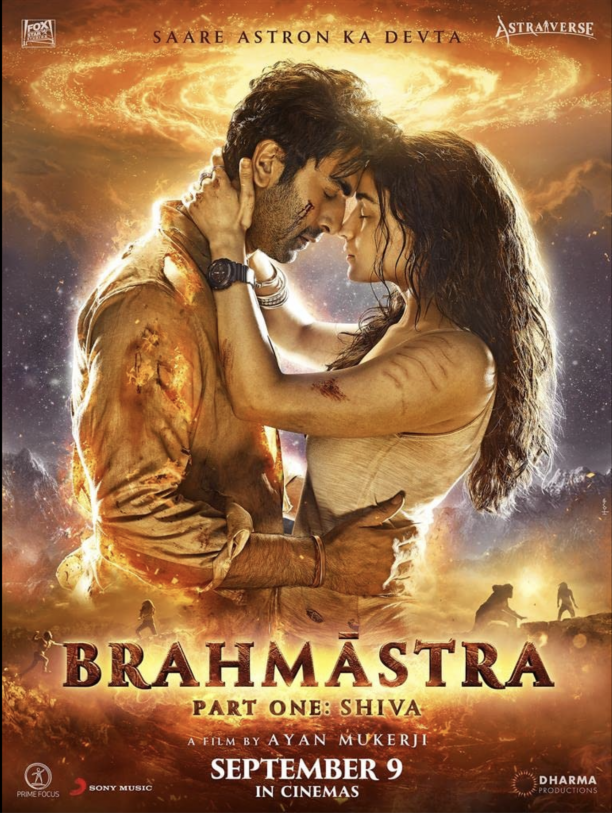 Ayan Mukerji's epic Brahmāstra Part One: Shiva, starring Ranbir Kapoor and Alia Bhatt, is a film on many fans' lists of films we Must See on the big screen. Also featuring Amitabh Bachchan, Mouni Roy, and Nagarjuna Akkineni, the highly anticipated film is inspired by deeply rooted concepts and tales from India's ancient history but set in the modern age.
Brahmāstra Part One: Shiva is a story of fantasy, adventure, love, and hope. It follows the journey of a young man Shiva, and his love Isha. However, their lives change when Shiva learns that he has a mysterious connection to the Brahmāstra and a great power within him that he doesn't understand just yet – the power of Fire. So what happens next in the story? Well, you will join in his journey on Friday, September 9th, with an early release in North America on September 8th.
Stacey was fortunate to talk with Ranbir Kapoor and Alia Bhatt in a very brief but wonderful interview about working on Brahmāstra Part One: Shiva. Alia and Ranbir discussed their thoughts about the film's origin, how they worked with Ayan on the more epic moments of the film, and, fascinatingly, what was the first scene they shot. This quick and fab chat is something you will not want to miss, so hit play!
The time ended way too quickly, and I would like to thank Ranbir and Alia for their excellent answers!
Also, check out our incredible in-depth interview with Ayan Mukerji here! 
Brahmāstra Part One: Shiva is in theatres on September 9th, so get your tickets now!