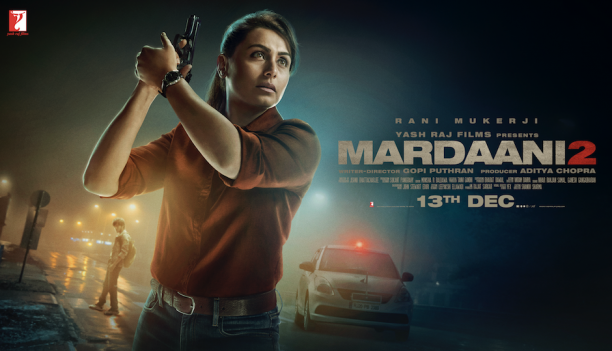 Get ready because Rani Mukerji has brought the fierce back for Mardaani 2! The esteemed actress once again takes on the mantle of a cop in a stand-alone sequel to 2014's fact-based thriller. In Mardaani 2, the film appears to be a cat-and-mouse thriller inspired by real events. Rani is once again Shivani Shivaji Roy and this time she's on the trail of a 21-year-old merciless villain who targets women.
Written and directed by Gopi Puthran, Mardaani 2 also stars Vikram Singh Chauhan and releases in cinemas on 13th December 2019.
Talking about the film earlier the director Gopi Puthran said, "Rani as Shivani will be seen in a massive showdown with a 21-year-old villain who is an embodiment of pure evil. He is a dangerous criminal who targets women."
Rani adds a bit more saying, "The film will see a woman cop fighting a pure evil of a person to end crimes against women. Mardaani 2 will see a woman stand up against evil, against crimes committed against women and take a bold and brave stand."
Check out the trailer as the chase begins again!