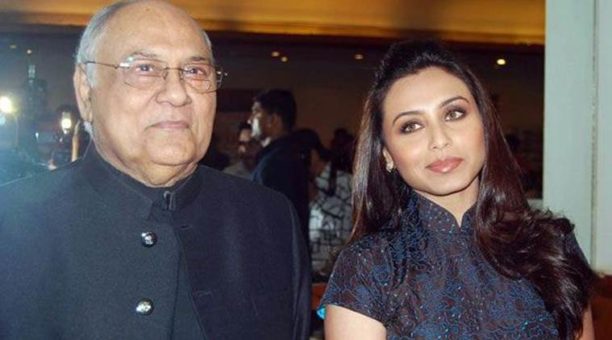 It is with sadness that we must report that Rani Mukerji's father Ram Mukerji has passed away. He was 84.
Rani's spokesperson gave us this statement, "Ram Mukerji, respected film-maker, beloved father and husband, is no more. He passed away on October 22 at 6 am due to natural causes. Close friends and family attended his quiet funeral at 2pm this afternoon. Ram Mukerji was one of the key associates of S Mukerji and one of the founder members of Filmalaya studios and is known for directing films like Hum Hindustani and Leader starring the legend Dilip Kumar. He will be sorely missed by his wife Krishna Mukerji, daughter Rani Mukerji, son Raja Mukerji and the rest of the family."
Our thoughts and prayers are with the Mukerji family.