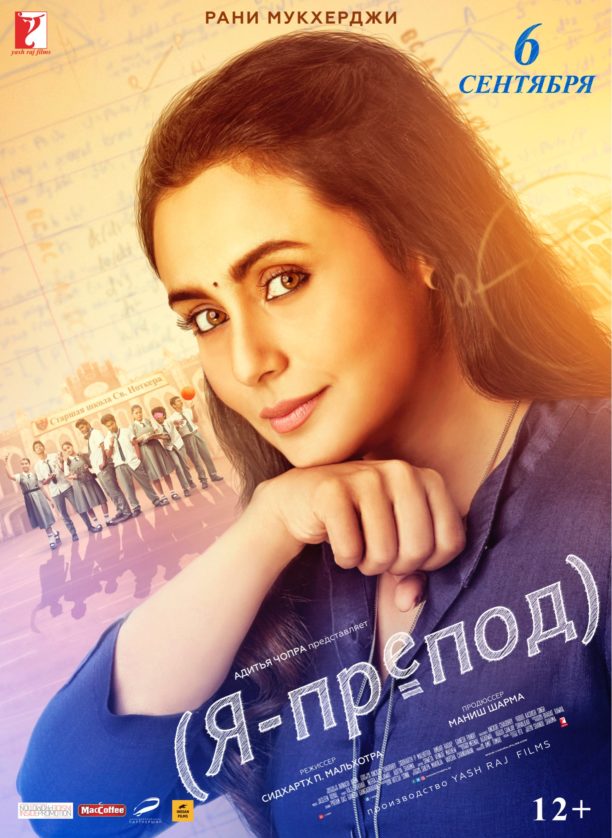 Rani Mukerji's Hichki has won hearts of audiences and critics across the globe ever since its release. The film recently received a standing ovation at the Shanghai International Film Festival (SIFF). Now, Hichki will be dubbed in Russian and is all set to release in the country on Teachers Day, 6th September 2018.
Rani's stellar performance as a teacher who deals with a nervous disorder Tourette Syndrome while changing lives of teenagers from an economically backward background has resonated with audiences, especially the school teachers. Hichki is an heart-warming salute to the positive and life changing impact that teachers can make in the lives of children. Given its universal theme, the film will get a relatively wide release in Russia – across 70 screens and has been titled Ya-Prepod meaning I-Teacher.
Producer Maneesh Sharma said, "Hichki has touched the hearts of audiences across age-groups, across countries. The film moved audiences at the Shanghai Film Festival where it was screened recently and we got a standing ovation there. It was an overwhelming reaction from a non-Hindi speaking market and now that the film is releasing in Russia, we expect audiences to feel the same emotions that people across the world are feeling after seeing the movie. The relevancy of the subject and the film's intention to affect a positive social change is appealing universally and thus breaking language barriers across the globe."
Director Siddharth P Malhotra adds, "Hichki is a universal film and the response that it is getting in the overseas territories is validating that the film's subject is an extremely relevant one. It's really heartening that Hichki will now release in Russia. Hichki professes the message of the fact of making your worst obstacle within you and convert it into your biggest strength by embracing it and working each day to win over it. Hichki has a beautiful message that nothing is impossible and life can be beautiful even with our inherent complications. I'm really excited to see the reaction of audiences on Russia."
Russian audiences have had a special spot for Indian cinema for a long time. The iconic Raj Kapoor was a mega-star in Russia. With Rani's brilliant performance helming a positive and progressive concept film, Hichki will definitely strike a chord with Russian audiences.