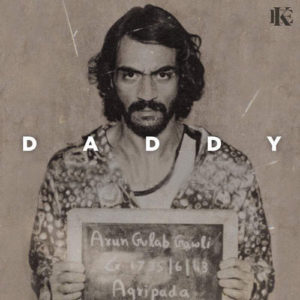 A lot has been spoken and speculated about Arjun Rampal starrer Daddy which is based on the life of Arun Gawli. From the look of the movie, to the sets that enables one to revisit Mumbai as Bombay to the uncanny similarity between Arjun Rampal and Arun Gawli, Daddy is slated to be one of the most awaited films of 2017.
However, what is yet to be known is how the two men, one who is a gangster turned politician and the other who is an actor, broke the ice and bonded, so much so that Rampal gained the trust of Gawli to give him the rights of the story that is bound to create history.
Informs our source, "It happened on that fateful day when Gawli was to sign the contract. However, he only had two humble conditions before doing so. First was that the two men should milk a cow before signing the contract as his last name aptly suggests "Gaw"li. Since he is from the family of milkmen, it is considered auspicious to milk a cow before starting anything new."
And what was the second condition?
"Well, that was even trickier, well at least for Arjun," our source adds, "Arun wanted Arjun to have a glass of Mango Milkshake. Now it was surely the most difficult thing for Arjun as he detests mangoes and has never had them! The trust between the two men and the fact that Arjun readily gulped the mango milkshake offered to him and also milked a cow with him, was more than enough for Gawli to green-light the project."
Of course the words that made all the difference were uttered by Gawli when he said to Arjun, "Tum Pe Bharosa Hain (I trust you)"!
This was the exact moment when the film Daddy truly came into existence!