Ritesh Batra is back with his new film Photograph starring Nawazuddin Siddiqui and Sanya Malhotra. Photograph premiered at the Sundance Film Festival to critical acclaim, recently showcased at the New York Indian Film Festival where Batra was named Best Director and next month it is the closing night gala film of the prestigious London Indian Film Festival.
A subtle tale that is engaging, tender and full of the shades of love, Photograph tells the story of Rafi and Miloni and what happens when a grandson shows a grandmother a photograph of a stranger. He then asks this shy girl to pose as his fiancée during a family visit. How this transforms them is the crux of this softly told but wonderful film.
Let's set the scene with the trailer

Stacey was able to catch up with Ritesh Batra for a fascinating conversation about films, actors, and shooting Photograph.
Giving some insight on writing the story of Photograph, Batra said, "I spent some time after Lunchbox directing things I did not write, and I was very eager to get back to my own writing. While writing Photograph, the last scene of the movie is something that I had written first. In fact, what often happens is the first scene I write is generally what the movie is about for me. Then you tend to discover more about it the more you work. I try and figure out who these people are, and what they want and don't want, and how we can get them together. In that last scene, I just became very intrigued by who these characters were, but at that point I didn't know that that was going to be the last scene. It was in the writing process that I discovered it was."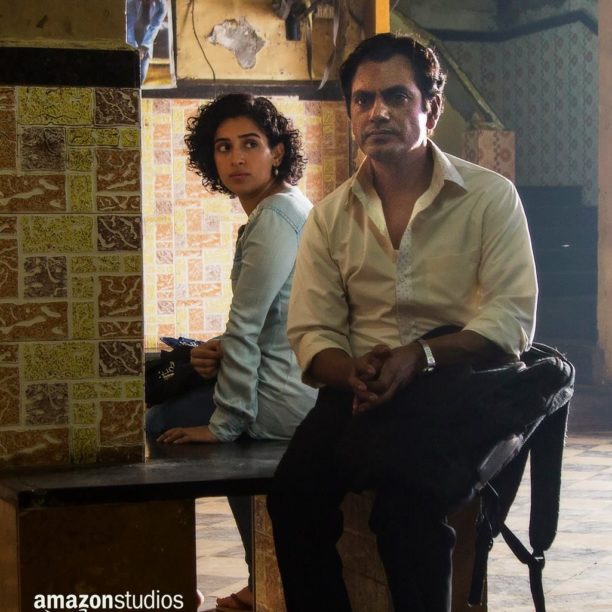 I wondered, when he is writing a script does he see it from a director's eye and planning shots etc. or is it just that he writes and then goes back and see it as a director? He answered, "It is a bit of both honestly. Whenever I was writing this movie, I had this instinct of what to do because there are a lot of speaking parts in this movie. There's about 52 speaking parts in the film. See in Lunchbox and even the other movies I have made, they haven't had so many characters with speaking lines so it was kind of, in a way, easier to focus on them and the scenes were around them and the locations about them were locked and the camera was locked in, often.
"In this movie, I needed to figure a way to shoot it especially her side of the story, so we could really be with her. Shoot her subjectively and try to find shots that reflect her state of mind, because she is not saying a whole lot of lines. So, I had this instinct that we needed to keep it really, really focused somehow. When I first spoke to the DOP (director of photography) Ben Kutchins, we spoke about how we could do that. How we could perhaps have the other people in her world out of focus or even a shot, which we use often in this movie, of her feet, or have the focus of her ear when she is listening to something and not having the people that are talking in focus. You know? They are present but not really distracting in any way – we are still in her consciousness. I had an instinct that we would need to do that. How we need to do that that comes a lot from the performances and the work with the DOP.
"So, it is a bit of both I think when you are writing you have instincts and then when you are on set or when you are in rehearsal or even planning the movie that is when you really try and bring those instincts out."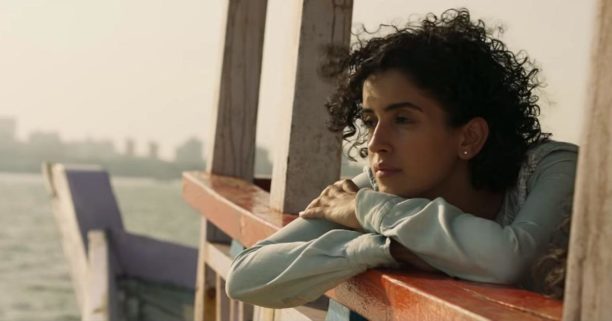 One of the most intriguing things about the film to me, was that her apartment was very stark and cold, while his was very interesting and warm – so was that all part of the way he told the story? "Yes!", he agreed. Adding, "You know we spent a lot of effort trying to make her world cold and his world beautiful. The performances are really realistic, so we needed to make his shanty feel like a shanty but still be beautiful. We used a lot of mirrors. We used a wrought iron staircase that we could shoot through and make our shots look nice. We had a hatch as opposed to a door to get in and out. We just wanted to put these little romantic touches to make it feel beautiful and even be real. Just balancing all these elements was important for this movie."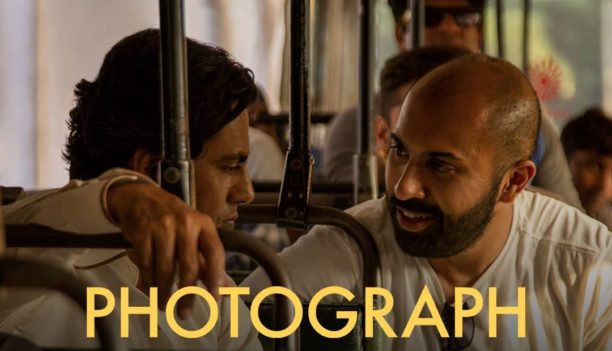 About Nawazuddin Siddiqui, who is considered one of the best in the business, Mr. Batra had nothing but praise for the actor and the man, "You know, he is really a great guy, and, in this movie, it was especially hard because he is playing himself in many ways. He comes from a small village in UP. He spent 14 years in Bombay doing menial jobs before he found his way to get into this business. This is a very difficult business to get into, you know. It is a very tough business and he spent a lot of time trying to figure his way in! So, he brings a lot with him. It's very difficult for an actor to play something that is so close to them. We spoke about that a lot. I have worked with him twice now and it is usually by day 3 that he finds his way in… For him it is very much from the inside out. It will be a scene, or he will read a line, or it will be something that allows him to bring himself to the movie. Then he hangs on to that. He really is an actor who is focused on the inside and it shows in his performances. He is really special in this movie I think."
This was Sanya Malhotra's second film and he said it was great to work with her on Photograph. "It was lovely! She is just really great. She is up for anything. She is up for taking chances and taking risks and that is really important for a movie like this. Of course, when you are part of a journey you don't know how it is going to end up, but then to have actors that are young and still trying to find their way and be willing to take a risk it is really nice!"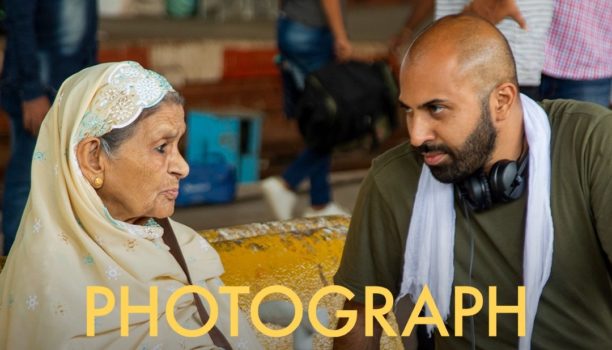 One of the highlights of the film was the actress playing Dadi who brought such energy to the film. "She was wonderful. Her name is Farrukh Jaffar. She was 86 when we shot. She brings a lot of energy to set! She was great. She improvises and she does a lot of interesting things. I think she brought a lot of life to the movie."
On the difficulties shooting on location in Mumbai he said, "It was tough, you know. A lot of it was shot on real live locations so to have control – you really can only get it for short periods of time. There, you can't control a street for 12 hours you know. You have to take it over, then leave it, then come back. It is a very crowded city, so it is a tough city to shoot in. We also did work on sets like the interior of her house, the interior of his house so that gave us some respite. On the whole it was a tough shoot. In Bombay, you just have to roll with it, and you have to be able to be flexible."
When I talk with Mr. Batra for The Sense of an Ending, we discussed that a movie is made in the editing room and that was true for Photograph as well. "Movies are always made in the editing room. I mean, you can't create a whole story in the editing room, but you make a lot of choices. You make choices about the temperature of the scene, the performances. You make a lot of choices about what not to use. Then the pace too…though the pace is determined by the performances and the work you did on set, so it is bit of both. You finally put it all together in the editing room."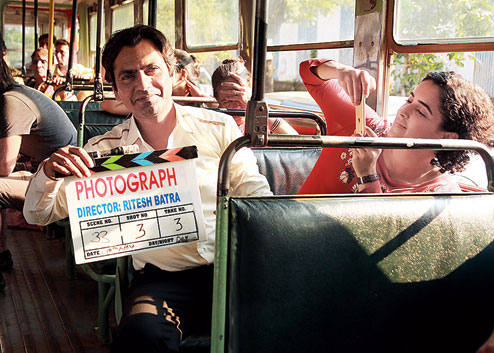 He revealed that he really loved working on this movie, "I loved working with the actors. I loved working with Ben Kutchins the DOP. I liked working with the crew again. Most people were available that we worked with on Lunchbox and they all came back together again. It was a very nice reunion for all the technicians, even a lot of the productions guys so it was the same production design team the same costume design team. It was really great to work with everybody again."
In essence, what would he say, as a director and writer, Photograph is about? "Hmm… I think it is a movie about 2 people who discover the corners of their heart by crossing paths. They discovered things about themselves that they wouldn't have discovered before they hadn't of met each other. You know, that is what movies aspire to be – they aspire to be about what people discover in the corners of their hearts that they didn't know existed."
We loved the film so be sure to check out our review here!
I would like to thank Mr. Batra for speaking with me again, it was another wonderful conversation. I can't wait to talk with him about his next!
Photograph is in limited release and expands to more theaters this Friday.