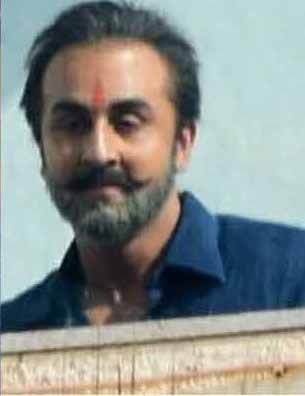 Ever since it was first announced that Ranbir Kapoor would be starring in the film directed by Rajkumar Hirani about Sanjay Dutt's life and career fans have been eager to see more and know when the film would hit the big screen. Produced by Vidhu Vinod Chopra, the film also stars Sonam Kapoor, Anushka Sharma, Dia Mirza, Manisha Koirala, Karishma Tanna, Vicky Kaushal and Jim Sarbh.
The release date of the no-holds-barred story of Sanjay Dutt has now been announced and on June 29th we will get to see this story come to life.
Talking about the film, Hirani has said, "The film is not about guns, drugs and the underworld. It's a feel-good film about a father-son relationship with Paresh Rawal playing Sunil Dutt and Ranbir as Sanju"
Adding, "I am very glad that we are making a film with a lot of positivity and happiness and I feel when you make a film with a lot of joy, you are bound to make a good film and the story of the film is brilliant."
The director has nothing but praise for Ranbir's performance in the film, "Plus, Ranbir Kapoor is looking incredible in the film."
Stay tuned for more!