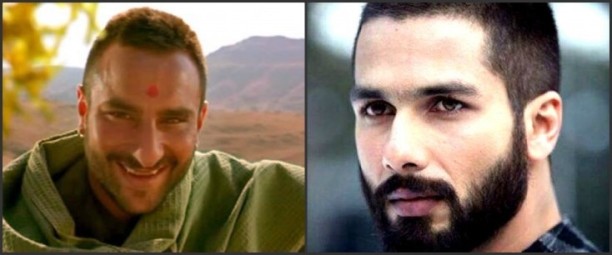 Here's some exciting casting news! Vishal Bhardwaj is bringing together Saif Ali Khan and Shahid Kapoor in one of his next films!
Along with our excitement, Saif is looking forward to working on the film as well. "I love Vishal's films, the way he characterizes his actors. I am really looking forward to it," the actor said at a press event.
This will be the first time the two have shared screen space before.
Of course, both actors have had career defining performances that drew rave reviews working with the director. Saif's brilliant turn as Langda Tyagi in Omkara and Shahid both as the brothers Charlie and Guddu in Kaminey and his outstanding performance in and as Haider.
Rumor has it that this new film is an intense love story, so who will the heroine be and what roles will Saif and Shahid play? We can't wait to know more!
Sadly, we will have quite a long wait since both actors are filming many projects this year and this may not start until 2016. But you can bet we will keep you in the know with all the news about this exciting project!