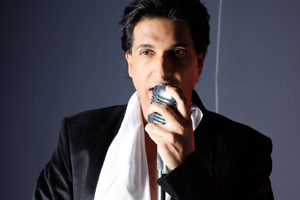 Entertainment Icon, Shiamak Davar is the official Choreographer and Entertainment Designer for the 16th Annual International Indian Film Academy (IIFA) Awards 2015 being held this weekend in Kuala Lumpur, Malaysia.
The IIFA Awards are returned to Malaysia after thirteen years and Shiamak Davar is ready to amaze Bollywood fans with a grand showcase of dance entertainment once again. Performances by the biggest Bollywood stars will be choreographed by Shiamak and the world is witnessing the splendid display of colors and culture through music and dance!
"I have had the pleasure of choreographing the IIFA Awards more than ten times and each time I have got the opportunity to showcase Bollywood at different international locations. Bollywood has grown tremendously in the last decade and the audiences will get to see this first hand as the show makes a comeback in Malaysia after thirteen years." says Shiamak. Malaysia happens to be the first country from where Shiamak's journey at the awards began way back in 2002. Year after year, he has wowed the world with his unique dance movement and inspiring performances by his dance company.
"Viraf, Andre, Sabbas and the entire team at Wizcraft conceptualised this show sixteen years back and still continue to amaze audiences globally with international standard entertainment. Working with them is like working with family so I always look forward to this time of the year. The entire film fraternity comes together to take Bollywood to international shores with the IIFA Awards, and this year too we will make it special to fans in Malaysia!"
His Dance Company is the most professionally trained, disciplined and widely recognised troupe from India that has performed at global events and for famed celebrities and leaders the world over. They will support the stars lighting up the stage with Shiamak's unique choreography, grand costumes and properties, and larger than life sets.
IIFA is where the entire Bollywood descends, it's the STARS that shine all the way .
What also makes IIFA the most sought after event is the performances by the very best and energetic Shiamak Davar dance company .
The man who has been a part of the IIFA family goes on to say, "The celebration is spread over three days dedicated to Indian Cinema. Both the major events, IIFA Rocks and the main award night are dedicated to the spirit of Bollywood through song and dance that play a major role in our movies. With over ten power packed performances spread over two days, Wizcraft is taking the experience to a new level."
The nonstop rehearsals the lack of sleep the unlimited sweat and the high octane energy of the dance teams is what keeps many amazed at IIFA .
The Bollywood Stars have been always enjoying performing with them and a few have shared their fun on the social media as well.
Kuala Lumpur has come alive in a desi look this Weekend as the Bollywood Brigade is ready for the biggest Film Award show ever!