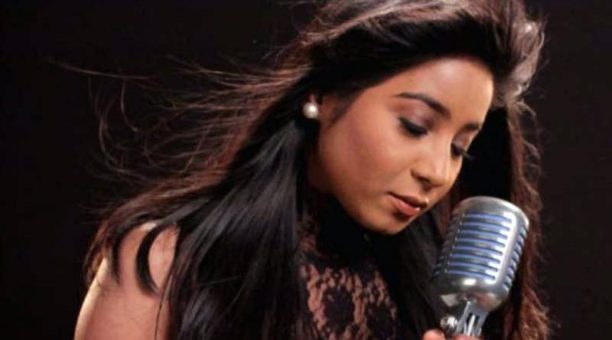 Singer Shilpa Rao is one of the best singers in the Hindi film music industry. You have heard her wonderful voice on tracks like 'Saiyaan Re' in Salaam-e-Ishq, 'Khuda Jaane' from Bachna Ae Haseeno, 'Allah Maaf Kare' in Desi Boyz, 'Meherbaan' from Bang Bang and many, many more. With each track she sings, Shilpa brings something new to her vocals, and the layers and emotion in her voice make the songs she sings even more beautiful.
Her newest track is 'Ghungroo' from Siddharth Anand's upcoming film War starring Hrithik Roshan, Tiger Shroff and Vani Kapoor. Composed by the great Vishal Dadlani and Shekhar Ravjiani aka Vishal-Shekhar, the singer once again brings a new vibe and fab vocal to this wonderful track.
First, let's see and hear the track.

Stacey talked to Shilpa about her unique tone and flavour of her voice, singing the songs of Bollywood and especially 'Ghungroo', plus so much more.
Was singing something you always wanted to do?
Well, as a kid, there was no such thing as any aspiration or anything like that. It was just a very normal childhood. I was learning music but I was just studying in a very simple way. But then much later, probably in school, I started to get a little focused about it. Singing was very late in life.
How would you describe you vocals? Because you have so many layers and different ways you present a song…
Everyone has a different journey with their own voice and that is what makes us unique. I feel that there is something new that I always discover with every song that I do. There is always an effort that I put in to try to put out a new way and a part of myself to the audiences so that it's interesting, it's fresh. It's something that probably I have not done myself. I feel challenged because the whole point of doing new music was to have a different day every day.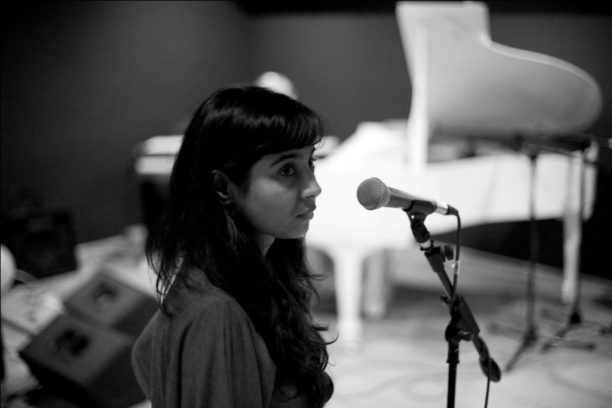 That is pretty much our lives here. Every project is different. Every song that we do is much different from what we have done before. The situations are different. Even with the changing times and the changing phases of music and production, it's nice to challenge yourself in that way.
Now I know you have worked with Vishal-Shekhar before so tell us about working with them preparing a song and in the studio?
It's almost like a welcome back home for me to sing with them because there is so much work we have done over a period of 10 years now. It is that familiarity; it's that whole understanding that we come from the same musical sensibilities. It's very comfortable, and fun as well, to work with them every single time. And that's how it transcends into the song. That is what we have done for 'Ghungroo' also.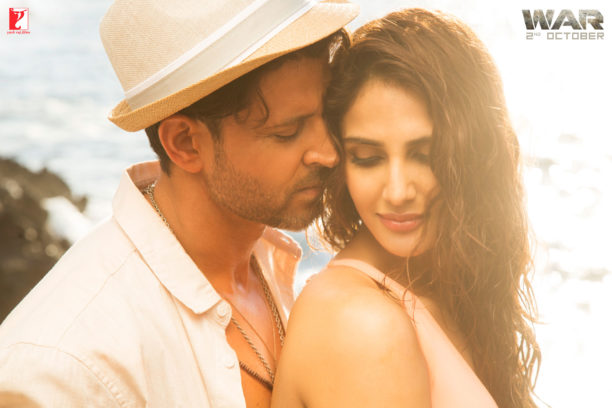 Now I think this has a funk vibe to it, especially with that guitar right?
Exactly, exactly!
How did you get into the mode and the vibe of that because as you said you have to change each time you sing a new track…
I think for a good musician you need to be a good listener… I mean you have to listen to music. That is a very integral part as a musician so you have to listen to a lot of music, different kinds of music and have an open mind to it most importantly. That is something which I feel is very important. Like you mentioned funk, so it would help if someone already heard funk music before, so then you can connect with the sound experience. When you are creating a funk sound it lends itself to do that and to be easier on me to do that. Also what the music composer wants from you – it is good to listen to them. Then adapt as to what the emotion of the song is. Then, of course, you do your own thing and also being yourself. That is very, very important for every musician to be themselves.
But to have that prior and added knowledge of this is what the music is, this are the artists that are playing this type of music – it helps a lot!
When you see the lyrics the first time and then take them in, for 'Ghungroo' or any other song you have sung… what do you take with you when you go into the studio?
We have some great writers here doing the rounds. In this case it is Kumaar, he has done many Hindi songs. He's known for his songs and is a hit machine when it comes to writing lyrics. He has done so much work before. There is Amitabh Bhattacharya, there is Irshad Kamil and all these people have such great sense of thought verses metering versus the whole bounds of the lyric because it is not just to set a meter and rhyming words – it is more than that. It is the thought and every word that has its own balance and a freedom about that word. These people do it so beautifully that I think half the job is done. Because when we go sing the song all we need to do is let the words come through you. Emotion is everything and it all comes down to how you connect to these words. These amazing writers and musicians make our job so much easier.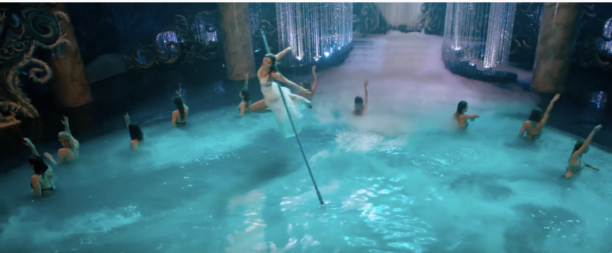 How cool is it to see your song on the big screen? For example, seeing Vani in that scene where she is flying on the pole, that must be just so cool as a person and a singer!
It's cool because what we do is a very audio medium. The visuals are very much in our imagination…so like you read a book and you visualize situations in your head. Siddharth Anand, he has this prowess of making great videos and he never fails. He never fails. He always wows us with his brilliant enactment of the song. With 'Ghungroo', it was so brilliant because you feel that Oh My God this is a Ghungroo song, I don't know it may be more of a dance routine but those chill vibes he has kept in the song is amazing. That chill vibe and ending with that little casual step that Hrithik does is beautiful and Vani, she looks like a diva. She looks like a goddess.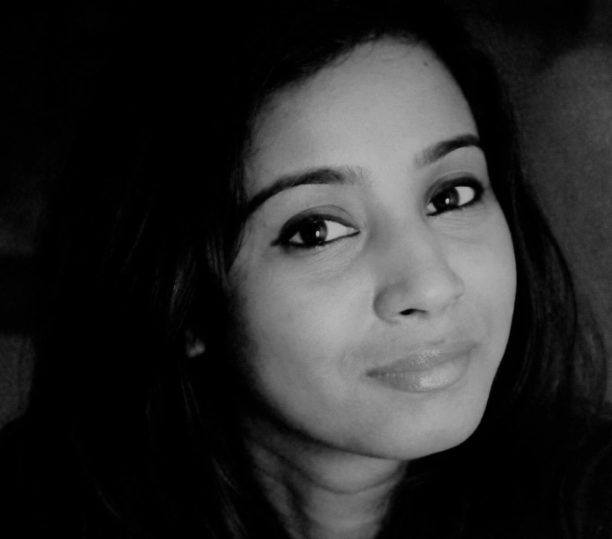 The song has gotten tremendous success and fans love it. You, of course, have had hits before but how does that feel to have that now?
We work day in and out. It is nice to take a moment to celebrate something that comes your way. It gives you life. It is good on your brain, it is good on your body. So yeah, I am taking this moment to actually do that. I am very grateful to all the fans for all the love that they have shown. And consistently for every song of mine – I am truly grateful. They have accepted me in every avatar that I have. I am touched. It is pretty amazing! It is just all about love and gratitude!
I want to say all the best to the whole War team, everyone. I am looking forward to it with Hrithik, Tiger and Vani. It is a lot of effort that everyone has put in so I am hoping the best for all of us!
It was an absolute pleasure to talk with Shilpa and I would like to thank her for her amazing answers.
War releases on October 2nd.
Stay tuned because we also have some incredible interviews with Vishal Dadlani and Shekhar Ravjiani about this song!