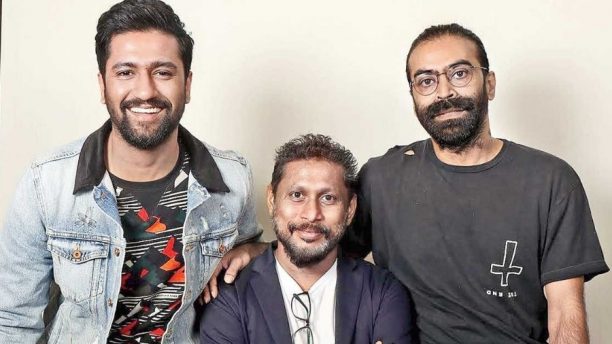 The much-awaited Sardar Udham, which stars Vicky Kaushal in the titular role, is streaming on Amazon Prime Video. Known to be at the forefront of enriching cinema, Rising Sun Films, headed by Producer Ronnie Lahiri, Director Shoojit Sircar, and KinoWorks LLP headed by Producer Sheel Kumar has given audiences quality content since its inception. RSF has stood out from other production houses, with a diverse range from family entertainers like PIKU and Vicky Donor to delivering timeless masterpieces such as Gulabo Sitabo, PINK, October, Madras Café and now this historical drama Sardar Udham.
A heart-wrenching story of retribution, Sardar Udham showcases the journey of a gallant man who made sure the world never forgets the lives of his beloved brethren who were brutally killed in the Jallianwala Bagh Massacre of 1919.
The film has received rave reviews! This visual masterpiece packs powerful dialogues and the recreation of pre-Independence events that seems to have come alive from history books. Most importantly, Sardar Udham is an important story from the annals of our Independence, which has been unexplored in cinema since the Oscar-winning Gandhi.
Shoojit Sircar reveals he believes that everyone is Sardar Udham. There has been speculation and curiosity as to the title of the film, and the director gives his heartfelt explanation and reasoning behind the intriguing film title, "Sardar Udham is the name of the film. Sardar Udham Singh or Shaheed Sardar Udham Singh was his name… and it is very much a part of the film. Sardar Udham is my "samajh" (understanding) of him. I have tried to present his thought process, his mind, his message in this film. And I feel this message is not just for one part of the world, it is for everyone across the world. When you watch the film, you will know what I am talking about. I don't want Sardar Udham to be limited to Punjab. I want this message to go far and wide across the world. I could have added Martyr, Kamboj, Sunam to his name. I consider Sardar Udham to be my friend. I feel his presence. I also feel everyone is Sardar Udham. He is our friend. I have named this film 'Sardar Udham' with a lot of utmost respect, love, and all my heart."
Be sure to check out our fascinating interview with star Vicky Kaushal who reiterated the feeling that everyone around the world should know his story.
Now streaming on Amazon Prime Video, we agree and say Sardar Udham is a film you absolutely must experience.