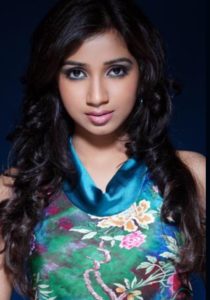 Sanjay Leela Bhansali who is known for his larger-than-life canvases, as much as he is for his uplifting and inspiring music, proved yet again with Bajirao Mastani that when it comes to music, the filmmaker has an astute sensibility like no other.
While the film made a clean sweep at all the award functions this year , bagging the biggest honors, the music too was the most loved this year with the highest number of nominations and wins.
Now with his magnum opus, Padmavati, the filmmaker is also working on a few music compositions, first of which has already been recorded by one of his favorite artists , Shreya Ghoshal.
The singer who won all the major music awards for Deewani Mastani from Bajirao Mastani, took to a popular micro-blogging site to praise Sanjay leela Bhansali and a song he has composed, which she considers her career's landmark .
She said, "Recorded a landmark song of my life today. Soul satisfying emotional joy ride. I live just to be able to experience such moments! What outstanding compositions Sanjay Bhansali sir has made for #Padmavati. Sang with all heart!"