Karan Malhotra's Brothers, which opens on August 14th, is promising to be something we definitely have not seen in Hindi cinema before. What makes this film so different is that it is set in the world of mixed martial arts fighting and the biggest fight will be between two brothers played by Akshay Kumar and Sidharth Malhotra.
To give you an idea of what Brothers is all about check out the gritty trailer!
In the film, Sidharth Malhotra plays the younger brother Monty. In describing the character, director Karan Malhotra said, "Monty is the guy that is always left out for no fault of his own. So he is a very angry and bitter young man. He has a love-hate relationship with his father. He enters the tournament with anger to prove his existence to people."
We wanted to find out more and caught up with Sidharth during his promotional tour. See what he had to say about his character, training for the fights and the grueling training for the training scenes, his interesting recovery method and why he thinks Brothers is something different!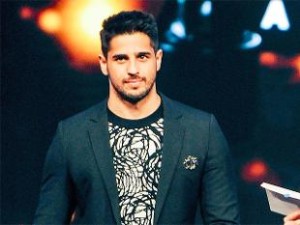 What was it about this story and this film that made you say, yes I have to take this part?
It has such interesting character with all kinds of emotions to play with. We haven't seen this in cinemas for years. For instance, I was not motivated by any sort of romantic angle; there is no love story for me. I am only motivated by the story with my father and my brother. Then the backdrop, which is a mixed martial arts competition, is such an interesting backdrop for India. We have never seen action like this here. There were so many new angles to this, I think, it just made my decision very easy to say yes.
Your character is so full of angst and anger, how did you find and become this character of Monty?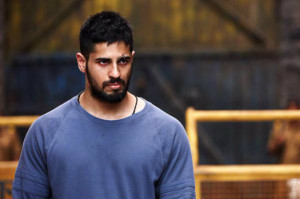 That started post Ek Villain when I spoke to them about signing on the film. Since I had already seen the original film, Warrior, I realised this is what the film is all about, it is about this character who is a fighter and he has to fight his older brother. That is when I decided to take on nothing else for about 4 to 5 months after Ek Villain. I was just training, eating, sleeping, and then training and that was every day again and again. I had fighters from Los Angeles who flew down to train me in different forms of martial arts. Then I had to gain about 10-12 kilos to match up to this character's expectations, you know, he has to be this brute force, aggressive boy. So I think, within training and making myself a fighter – how he would train and how he would go about his week, helped me portray this character, because once you start living that person you start emoting like that person, you start behaving like that person. It made it way, way easier for me to go through scenes then. It was time consuming and painful. I remember I discovered ice baths, which really helped with muscle recovery. Every second or third day you would see me in a tub of ice and I would be in there for 10 minutes to 12 minutes to get out the soreness. It really was painful but it is the best way to get out the soreness in your muscles so you can back to training the next day.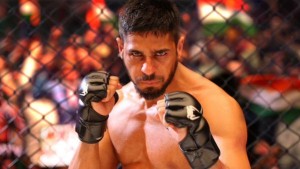 Not only did you have to train for the fighting scenes but then you had to train and then do the training scenes that we saw in the trailer. Those looked really difficult – tell us about that experience.
Well actually that is the stuff we used to do off camera to actually prep for the film. So we incorporated all that into the film because we wanted to make it as authentic as possible. Whatever exercise you see us doing in those training montages it is actually us doing it and what we were really doing to train. Those props are actually heavy. The equipment actually works. That was really difficult. On those days actually I used to come to set and do a workout in the morning, then I had to workout through the day because of the kind of shots that they were. That is were the ice box became really handy on those days (laughs).
As you said these fight scenes are really real, tell us about shooting those epic scenes.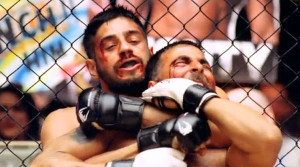 I spoke to Akshay sir and I asked how do you rate this kind of action and he said that this is the best action he has shot in his career! So that means it has got that level of excitement and thrill and intensity. Also because this is only man-to-man combat – it is just the two of us in the ring. There are no props. It is just hand-to-hand combat, kicks, punches, wrestling, grappling, etc.  This kind of action is very, very tiring. It was really, really gruesome. We used to rehearse like a dance move; we had to remember our choreography. We had an international team, they are called 87eleven, who helped us shoot it. They used to come with us with cool camera angles, come up with different techniques. Actually if I had to give you an observation, for about 55 days non-stop we were shooting our climax fight – the competition. So you know we were the only two guys on set who would get extremely tired because it is only between him and me. It has been very gruesome; we have given genuine sweat and blood for this and hopefully it should all pay off on the 14th. We are very excited about the release.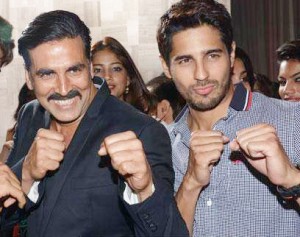 How was it to star with Akshay Kumar?
I had a lot of fun with Akshay sir behind the camera. The film has no such comedy in it, but him at his level of stardom, has made a conscious effort to really just enjoy his day regardless of the scene he is shooting. That made me really comfortable and easy. We bonded on various levels, he is also from Delhi, he is from outside the industry, he loves fitness and so do I. We are both Punjabi, we both love Punjabi food. We just really connected and I think we genuinely share that bond of how an older brother, younger brother is. He has taught me a lot of Punjabi non-veg jokes, which I really can't repeat now (laughs). It has been a great, great working relationship with him. I really think this will go on post the film as well.
You also had a lot of scenes with Mr. Jackie Shroff.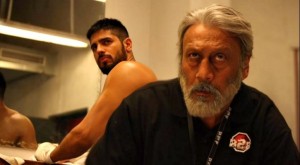 I started the film with Jackie sir actually. One of my first days of shoot was with him. He is playing my father – as we all know. He is just amazingly down to earth, sweet, relaxing guy. He is just like a child inside, I think. He became like a friend. It was very comfortable working with him and doing emotional scenes with him because he just eases out the whole vibe. Wherever he goes he is extremely friendly with the people around. He doesn't really carry that baggage of having years and years of experience in movie making. It was very comfortable and a great working rapport. He is a very cool guy and he is our in house Bollywood guru as he starts calling everybody. Had a lot of fun shooting with him.
Then what about working with Karan Malhotra?
Interesting thing is I knew him before as my boss because I was in My Name is Khan assisting and he was my first AD at that time. I think Karan Malhotra makes it very, very easy for actors to emote or to give any particular shot because he is extremely clear in his instructions. He knows what needs to be done in that particular scene as he's really thought about it. He will tell you every kind of motivation even if it is just opening a door or picking up a glass. I think that level of clarity that he gives an actor it makes anything we do on camera convincing because our director is so convinced. He is so passionate about every move that you do and every dialogue that you say. That is where the intensity comes from because he extremely well versed with the script and so prepared.
Sadly he had to go to do a live radio interview so we could not continue our fabulous conversation. But I would like to thank him for the great chat about Brothers and more!
Be sure to see Brothers when it hits the big screen on August 14th.