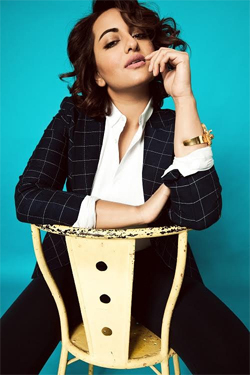 One of Bollywood's most talented actresses, Sonakshi Sinha has attached one more feather to her cap. Already known for her multifaceted personality Sonakshi has challenged herself into learning music.
Sonakshi, who is an ardent fan of drums, has started to learn to play them. She not only enjoys her classes, but considers them as her biggest stress buster after she wraps her shoot.
"I've always wanted to learn how to play the drums but never ended up doing so. When I was in school I expressed this desire to my mom but she said drums are too noisy and will take up space etc, so learn the guitar. I learnt the guitar for a while but lost interest eventually. When I had time off to train for Akira the desire to learn the drums came back and I said it's now or never and got myself a drum kit", said an enthusiastic Sonakshi.
Well, this multi talented actress has a lot of surprise in store for her fans!