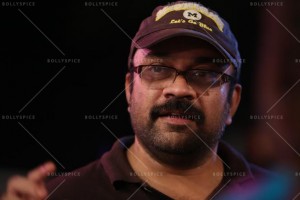 Director-Producer Rohan Sippy's Dum Maaro Dum and Nautanki Saala's writer Charudutt Acharya, will have his directorial debut with Sonali Cable. The one thing that makes him confident is the fact that he has first-hand seen the Internet Broadband war and has converted that experience into his first directorial venture.
While talking about this, director says, "If I say Sonali Cable is my story, it won't be wrong. Seven – eight years ago when I used to write for television, I had to send a story on urgent basis anyhow, when I was done with story and was about to send that time my internet connection failed. This happened during the time when our cell phones did not have internet and it was late at night, no cyber cafes were open. I was worried but that time I remembered an 18 years old girl's number who used to work for that internet service provider. I had spoken to her earlier but I doubted if she would speak to me that late night. I called her and told her jokingly 'kal tum sab meri mayyat me aa jaana', when she heard my dilemma she was quick to come to my rescue. She forwarded me over to a guy who within matter of minutes had my internet functioning. That time I decided I would meet these kids, but that time I didn't know I would get such nice story from them." He further adds, "I think through this film everybody will get to know talented middle class youngster's story. All these youngsters need is proper guidance and a little financial help and they can do many wonders."
Sonali Cable, starring Rhea Chakraborty, Ali Fazal, Raghav Juyal "CrockRoaxz" and Anupam Kher, written and directed by Charudutt Acharya, produced by Ramesh Sippy, Rohan Sippy, Roopa de Choudhury and Kamia Mulhotra under the banner of Ramesh Sippy Entertainment in association with Bombay Mania Production Pvt. Ltd. and is a HBS Raksha Movies Fund release.
Sonali Cable is slated for 17th October 2014 release.