While shooting for 'Ek Mulaqat' song, Ramesh Sippy had dropped by the sets of
Sonali Cable
. It was late evening and the film's lead pair, Rhea Chakraborty and Ali Fazal, were shooting a lovemaking scene that takes place in the middle of a romantic track."Their nervousness was visible on camera and dad took them and the director Charu (Charudutt Acharya) to the makeup van and, moment by moment, explained the choreography of hands, eyes and body language that would make the scene sensual and memorable," recalls Rohan Sippy, co-producer of the film.
He further recollects, "With such expert guidance from him, the actors were able to pull off the scene and this time chemistry was great." Rohan quipped that his dad explained how to draw out the moment of intimacy, the transitory touches, which made it all the more exciting and adoring.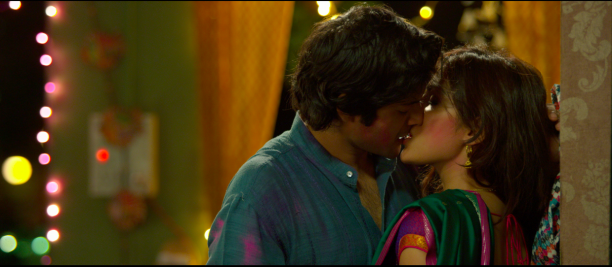 "I don't want to spark off an unnecessary controversy. All I can tell you is that it's not a run-of-the-mill subject," Rohan states, admitting that despite his apprehensions, filmmaking has become much simpler in the past 19 years." I never sat on a monitor before and okayed shots. I love it!" he exclaimed.
When asked Ramesh Sippy, he couldn't believe the news was out, "Who told you this?" When informed him that it was his son Rohan he laughed, "Let's say that was a practice session- a dress rehearsal- for me. I was testing myself to see if I was ready to get back behind the camera. And it was also for a little bit of luck." We know that we surely are ready for Sippy Sr.
Sonali Cable, starring Rhea Chakraborty, Ali Fazal, Raghav Juyal "CrockRoaxz" and Anupam Kher, written and directed by Charudutt Acharya, produced by Ramesh Sippy, Rohan Sippy, Roopa de Choudhury and Kamia Mulhotra under the banner of Ramesh Sippy Entertainment in association with BombayMania Production Pvt. Ltd. and is a HBS Raksha Movies Fund release.
Sonali Cable
is slated for
17th October 2014
release.