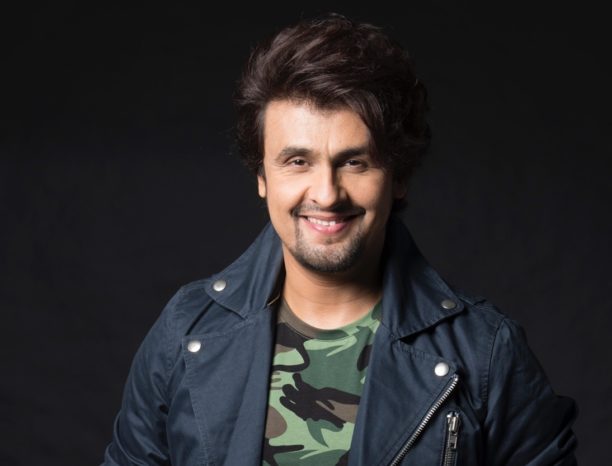 One of the greatest voices of Bollywood, Sonu Nigam, just released a brand new track! Titled 'Hall of Fame', his debut single English language track is a special collaboration for the singer.
A remarkable, global union between artists from the east and west is now a reality. The internationally celebrated artist, Sonu Nigam, and 11-time Grammy-nominated and Grammy-winning Producer/Engineer, Jason Goldstein, have come together to create a hit in the making.
Jason Goldstein is one of the most in-demand hitmakers in the contemporary RnB/ Hip Hop scene, esteemed for his work with artists such as Beyonce, Jay Z, Michael Jackson, David Bowie, Rihanna Mary J. Blige, Jennifer Lopez, Ludacris and LL Cool J to name just a few. Hall Of Fame has been penned by hitmaker, Jim Beanz, with music creation by 6thSense.
Goldstein's music paired with Nigam's inimitable vocals give the song a modern dance vibe for global audiences. Hall of Fame released worldwide on 20th October, as part of b2 Music's second instalment in its genre-defining compilation album series, Billboard Presents Electric Asia
Marking a long-awaited crossover into the mainstream by the undisputedly most versatile playback singer of the Bollywood industry of this generation, 'Hall of Fame' bears the hallmarks of an iconic anthem for the international dance scene, marking a dynamic collaboration between Nigam and Goldstein, who brought onboard Hip Hop Guru, MC Yogi, as a featured artist. The prospect of Nigam's vocals over Goldstein's particular style of music production and sounds yields it among some of Nigam's best material in years.
Sonu Nigam has reigned over the Bollywood "Playback" scene since he first started recording hits in the 90's. Recently Nigam, who has been named Bollywood singer of the year a massive 15 times, has branched out for collaborations with everyone from Avicii to Britney Spears. 'Hall of Fame' is his first, solo English language single, featuring his trademark, soaring vocal range and emotion, juxtaposed with a rhyme from superstar yoga rapper, MC Yogi.
Speaking about the track, Sonu Nigam says, "How amazing and exciting to be included on the Billboard Presents Electric Asia album. There's no more fortunate a musician than me in this world, touch wood, who has received so much love worldwide for so long and life is still opening newer doors to my absolute astonishment. 'Hall of Fame' is my best ever English language single. I am really proud of it and my hope is to reach an audience around the world with this track, to share the excitement. It was a joy to work with artists such as MC Yogi and Grammy-winning engineer/producer Jason Goldstein on this song. I am also thankful to my team from EEG Talent, Nick Rajsakha along with Prolific Media's RJ Bucaria, who put together this amazing collaboration from across the ocean along with the forward-thinking team from b2/ Billboard Records, Jonathan Serbin and Sean Dinsmore,and due to the teamwork, Jason and I were able co-create an innovative musical experience. Billboard, given its international reach and reputation, is a perfect home for this track."
Sonu Nigam's single is in good company on the Billboard Presents Electric Asia series and Volume Two features 15 tracks from the hottest emerging artists and established talent from across Asia, such as the renowned, international DJ/ Producer DJ KSHMR; Warner Music's Tia; Chinese superstar Jason Zhang; Chinese Hip Hop star Jia; China's electronic godfather Mickey Zhang; and Thai superstar Namchato.
Speaking about the track Hall of Fame and the second volume in the Billboard Presents Electric Asia album series, Jonathan Serbin, CEO, b2, says, "We are thrilled to launch Volume Two of the Billboard Presents Electric Asia series and to work with India's superstar Sonu Nigam on this Volume. In particular, we are excited to continue to establish links between Asian and Western music markets and fans and to also welcome the new links to the Indian music market and fans.
Sean Dinsmore, A&R Director, b2 adds, "This album brings in tracks from across Asia. Indian superstar Sonu Nigam's "Hall of Fame" is the Indian legend's best work to date and his track is sure to excite existing fans, and to find new fans for this Asian star around the world."
Hall of Fame and the entire Billboard presents Electric Asia Volume Two album is available now on iTunes, Apple Music, Spotify