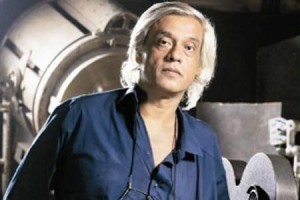 Director Sudhir Mishra is infamous for the kind of movies he makes, and Inkaar is one amongst them. He always has this projection of female leads who are the strong 'naye zamaane ki naari' and he goes on to tell us why is this projection carried out.
He said that one of the biggest inspirations can be your own experiences. "I have met some very strong women in my life. These women stand up by themselves and are totally independent," he added.
Talking more about his journey in the industry, Sudhir Mishra is quite content with his journey so far. He said," I have made more than 12 films and done a lot of TV as well. What I am happy about is being able to function independently, which has worked in my favour. Being in this industry, you have to be prepared to take a lot. If you are appreciated at one time, you have to deal with humiliation and a lot of rejection as well. I faced a lot of ups and downs and it has been an interesting journey so far."
Mishra's movies have a different way of depicting time and space, as Chameli and Is Raat Ki Subah Nahi were space constrained ones. He said that the idea behind films like those was to show the crisis of lives trapped in those situations, to describe their past. On the other hand, Inkaar is different as it shows a span of seven years while Hazaaron Khwahishein Aisi showed a span of ten years. "According to me, every story must be short and crisp," he said.
So how was he convinced to show Arjun Rampal in the grey role of Inkaar? "I don't think many fimmakers would risk taking Arjun in a grey role like that, but what this character needed was a personality that would not ideally harm someone, but is vulnerable if he has the power. Arjun was the first name to come to my mind for this character," he stated.
Describing Inkaar, Mishra said that this film is about urban relationships. "On a clearer note, it is about love in today's time where ambitions and aspirations rule. There are intelligent women who do not belong to anyone and then there are men who question their intelligence. Also, there are women who fall prey to certain ambitions. Clashes happen all the time, so the background of sexual harassment was the ideal way to project it," he added.
And what about Chitrangda? "Chitrangda is a very interesting person. I always work well with her. I know what she is capable of, and she is apt for the mysterious and ambitious character that she is playing. She has the perfect sensuality and that is ideally the kind of women I write about. I am not confusing her real self with my characters, but she is definitely the strong women I write about."
Sudhir Mishra's next is Mehrunisss and he is looking forward to it. So are we!