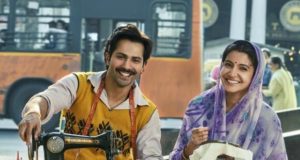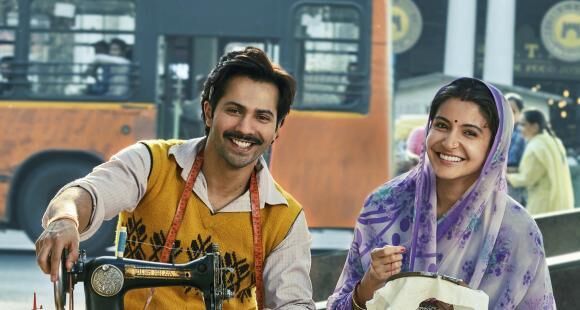 Sui Dhaaga
Starring Varun Dhawan, Anushka Sharma
Directed by Sharat Katariya
After I saw Sharat Katariya's debut film Dum Laga ke Haisha I hoped Katariya won't sell out to the star system. But his second film starred a market-friendly lead star. Then I hoped Katariya's second film won't lose the charm and innocence of the first.
Providentially Sui Dhaaga loses none of the delicacy and sting even while providing space to it's leads to surrender of to their characters.
Varun Dhawan surrenders to his character Mauji as though the role was tailor-made for him. Never afraid to look less than heroic on screen, Varun furnishes his darji's characters with a rugged candour. This is an actor and a character who are so sincere to their craft they don't mind crawling on the floor if that's what it takes to stay afloat.
Dhawan's performance is filled with a smothered disappointment it takes his quietly confident deceptively docile wife Mamta to bring out the suppressed ambition in her husband.
I am afraid Anushka Sharma, a fine actress in the best of times, is just not equipped to get all the intricacies of her character tightly into place. Anushka's is a look-I-can-do-it performance filled with a kind of phoney Jaya Bhaduri angst that works well within the film's claustrophobic working-class atmosphere.
The aspirational narrative of how Mauji finds his groove with considerable help from his street-wise wife, works like a charm because all the performers are solidly sincere. But most of all Sui Dhaaga wins our hearts because the director never milks the milieu for soppy sentimentality. Nor does he swing the other way to make the middle-class ambience a place to celebrate misery. The tone is constantly energetic yet poised. Katariya is neither awed by stillness nor intimidated by noise.
He listens to the heartbeat of the heartland.
We listen.