Here is a very cute behind the scenes story. In his upcoming movie, Poster Boys which is directed by Shreyas Talpade, Sunny Deol's character is that of a rough and tough retired army officer, yet having a softer side to him. He is a romantic at heart and is obsessed with taking selfies.
Now Sunny Deol is a tech savy person in real life, but when he had to portray a role of a "selfie addict" and take selfie shots pout and all, initially it was a bit awkward and embarrassing for him.
It seems brothers will be brothers, however, so to add to the discomfort, Bobby Deol, who will also be seen in the movie, would chuckle seeing his pouting lips, making the entire set break out with laughter as they got to see the shy and reserved Sunny in a very different avatar. Sunny would let out a roar whenever he had to enact the scene before disappearing into the vanity van. We have to say he does nail the selfie pout as you can see in this picture!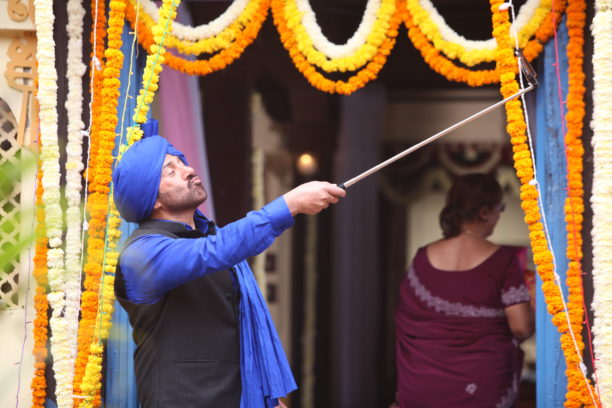 Here's an interesting point to note, this isn't the first time Sunny paaji tried his hand at clicking a selfie. Take a look at this picture which the actor had tweeted, featuring the man himself and Amrita Singh, his co-star from the film Betaab.
Selfie mode on since 1982!!! #selfie #betaab #throwback #80s #memories #actors #movies #film #entertaining #since #happy #soul #gratitude pic.twitter.com/0R3QKbRiXb

— Sunny Deol (@iamsunnydeol) April 15, 2017
Poster Boys is produced by Sony Pictures Networks Productions, Sunny Sounds Pvt Ltd, Shreyas Talpade and Deepti Talpade. A light hearted comedy-drama starring Sunny Deol, Bobby Deol and Shreyas Talpade. Directed by Shreyas Talpade, the film is slated to release on September 8th, 2017.