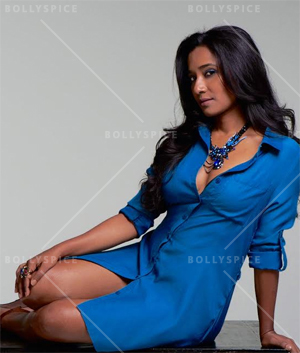 Tannishtha Chatterjee is a film festival veteran, but the success of her films at the Toronto Film Festival or at the Venice Film Festival consistently surprise her. Chatterjee appeared in two films at TIFF: Pan Nalin's Angry Indian Goddesses, which is India's first female buddy film that won the first runner up prize at the Grolsch People Choice Awards at TIFF, and in Leena Yadav's Parched, which follows three women in rural Rajasthan as they disrupt patriarchal customs. These films won critical acclaim at the festival, which speaks to the amazing female-oriented cinema she's gravitated towards. In her new film UnIndian, in which she stars opposite cricketer Brett Lee, Chatterjee tries her hand at comedy, and this is one we can't wait to see. We caught up with Chatterjee to talk festival life, UnIndian, and roles for women in Indian cinema.
How do you decide which roles and which films you want to do?
Whether I like the script, the kind of people I'm working with, the director, producer, my co-actors. Overall I need to be excited about the project.
Tell us about UnIndian.
It is a romantic comedy between an Indian girl and an Australian boy, but it also addresses cultural differences by showing the cultural cliches and then breaking them. It's directed by Anupam Sharma and Australian of Indian origin.
What drew you to this film?
The role of Meera is a very contemporary today's girl. She is independent. She is confident. She is a single mother, she's not craving for a relationship but she allows happiness to herself when love happens to her.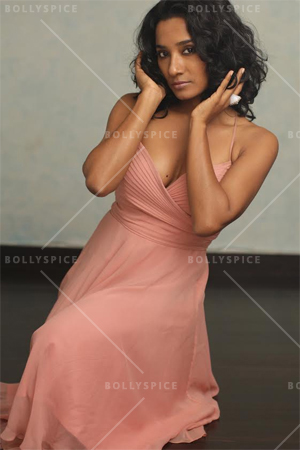 What was it like working with Brett Lee?
Wonderful is an understatement for Brett. Apart from being the great legendary cricketer and a natural actor, what I enjoyed most discovering about him is Brett the person, who such a fabulous human being. It was a pleasure knowing him and I had a blast working with Brett.
Meera seems to be having a tough time balancing her parents expectations and what she really desires, how was it getting into her frame of mind?
Meera is at times in conflict with her parents but her character is such that she is not militantly opposing anything so she has a quiet and amicable way of dealing with the differences very much like how Indian families are.
Was it fun to do more of a lighter and romantic role?
Sure. I enjoy all kinds of films and I really enjoyed working on UnIndian.
How did it feel to have Angry Indian Goddesses and Parched so well-received at The Toronto International Film Festival this year?
Angry Indian Goddesses won the first runner-up as a people choice award in Toronto. It was fantastic. I could not believe it because I had just come down from Venice where my other film Island City won the best debut director and four days down the line Angry Indian Goddesses won another award in one of the most prestigious film festivals of the world. And Parched got excellent reviews so I was on top of the world.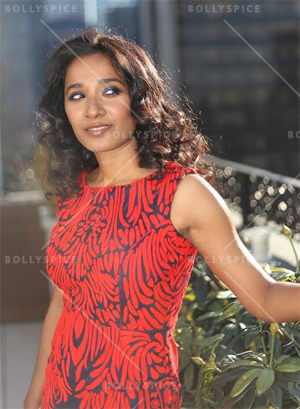 Nargis in AIG is the voice of reason in most situations, how did you work in getting that tone?

I was just thrown into it. Unlike the other actresses of Angry Indian Goddesses, I could not be a part of the workshop because I was shooting for something else, so I came in the project only in the last 10 days. But because Pan Nalin had spoken to me before he spoke to any other actor for this project, he still insisted that I should remain a part of the film. All my dates were really problematic so he deviced my role in a way that I could enter late. So eventually I was just thrown into the role
Tell us about working with that incredible cast of women.

Incredible, you said it.
How was it to work with director Pan Nalin?

One of the most creative and spontaneous directors have worked with. I really really enjoyed it though I was sad that I could not be a part of the project right from the beginning. I could have probably brought in more to Nargis's character if I was a part of the initial workshop like the other actresses were.


Parched was a beautiful film, and Rani goes from being an enabler to a disrupter of patriarchy, what was it like working on a character who's had it ingrained in her to be like that?

With Parched I've had a long journey because it started with a story that I had told Lena in many of my travels through the landscapes of Rajasthan and Gujarat when I met many women who embodied Rani's character. So that character is a mixture of many of those women that I had encountered and Leena got inspired by the story that I had once narrated to her. It was a real privilege to work in a film with one of my stories got made.


With both these films, they have brought out women's issues, how important do you feel films like this are?

I think these films are extremely important and I'm happy that I am a part of these important women centric films. More and more such films should be made. I also hope more such films for a wider audience is made and that these two films also reach a very wide audience and it's embraced with as much love in India as it was in Toronto and elsewhere.


You also have Island City, which I believe is three films in one, what can you tell us about your role and character in that film.


Island City won the best debut director in the oldest and most prestigious film festivals in the world Venice directed by Ruchika Oberoi. It's a film about lonely people in the city and it has three different stories and my character is someone who is lifeless, lonely, till she received an anonymous letter and how things keep changing in her life after that letter comes to her.


What have you taken away with you from your roles as an actress?

My path in my growth is personal and spiritual as an actress and that's what I take from every film. I'm really lucky that I have worked with such directors have allowed me that process

.
Why do you act?

Because with every story and every character that is something that shifts spiritually inside me.
What is it like to visit these film festivals?

It's a great platform to explore yourself as an artist to meet other artists from other parts of the world to interact with them to share your own story and view of their stories. It's a very rich experience.
After working in London for a while, what are some of the differences you've been finding in female roles for Indian actresses?

I think female roles for Indian actresses are changing for the positive both in India and abroad and I'm glad that it's happening this way and I am a part of many of those films and that change.
What is next for you?

A few releases and my next film would be announced soon.
Be sure to also check out our rave reviews from TIFF of Angry Indian Goddesses and Parched
With contributions by Stacey Yount and Rumnique Nannar