Kunal Kohli's upcoming epic romance saga Teri Meri Kahaani had its first look launched recently and the lead pair of the movie, Shahid Kapur and Priyanka Chopra, were present. A love story set in three different periods, Shahid and Priyanka will be seen essaying three very different characters each.
Kunal denied that the movie is inspired from the film Three Times, and disagreed to any similarities to Mausam, saying that the movies are totally different. "It's about soul mates for lives not about reincarnation," added Kunal when there were further comparisons to Dangerous Ishhq. Shahid who plays the characters of Javed, Govind and Krissh, admitted that the flirty, shayari reciting character of Javed was his favorite as well as the most difficult to play. Talks about the love story lead to a discussion on the concept of modern romance and its depiction in Bollywood where Shahid stated, "I think love has various shades and whether it comes true or not, it makes for an interesting film."
Priyanka, who got a bit delayed due to traffic, admitted that the old concept of flowers doesn't appeal to her much. "Chocolates and flowers are boring now, just flowers don't work anymore!" We asked as to what works on her and makes her blush and she replied with a naughty smile, "I'd like to know too!" Shahid, trying to pull her leg added, "I've been trying for years. She only blushes for the camera – turn on the camera and just see the blush that appears, it's amazing – ask Kunal!"
Amidst all the banter, the stars appreciated the great response shown to the trailer both by the media as well as the social networks what with Teri Meri Kahaani trending worldwide on Twitter.
Director Kunal Kohli's note:
This June it's all about love…thrice upon a story…soul mates…jaanam jaanam ke saathi…call it by whatever you want; the journey of love is something that has always fascinated me and all of us. In my latest film, I've explored another facet of love. Films like DDLJ, KKHH, Hum Tum, Fanaa have taken the audiences into a journey of love that's been entertaining and romantic. This is the kind of cinema, I like, love and live! The banter between the couple, the chemistry, the first look, the pain and anguish of separation, the fun and masti of the meetings, the dreaminess of love songs, the adaa the hero gets while flirting with that one person who suddenly is the most important person! The joy, fun, tears and entertainment of our Hindi Cinema are at the peak in our Love Stories! This is exactly the journey that I went through while writing Teri Meri Kahaani and this is exactly the journey I want to take you through. The performances and chemistry of Shahid and Priyanka, the lyrics of Prasoon Joshi, the music of Sajid-Wajid..and my words…This June it's all about Love…Thrice upon a story
Check out a new poster from the film and some pics from the event: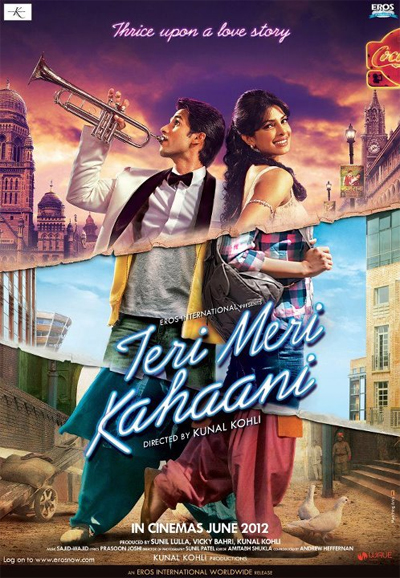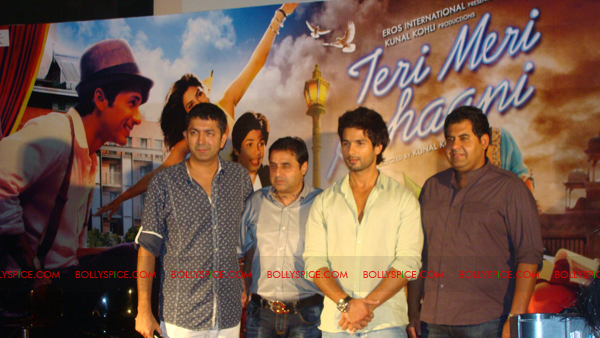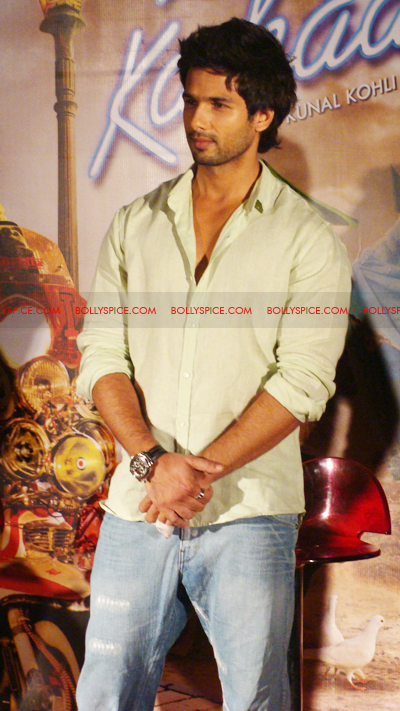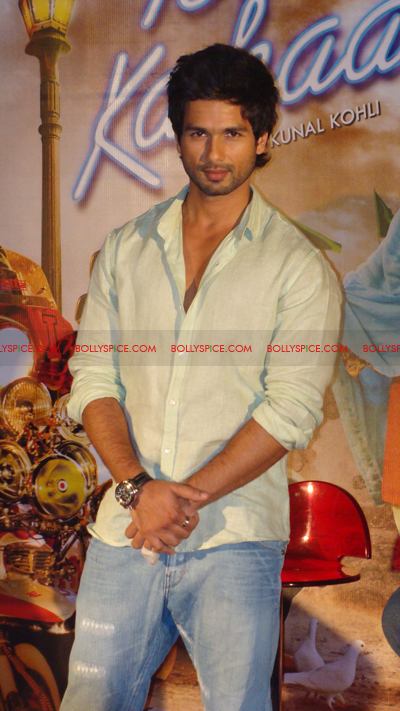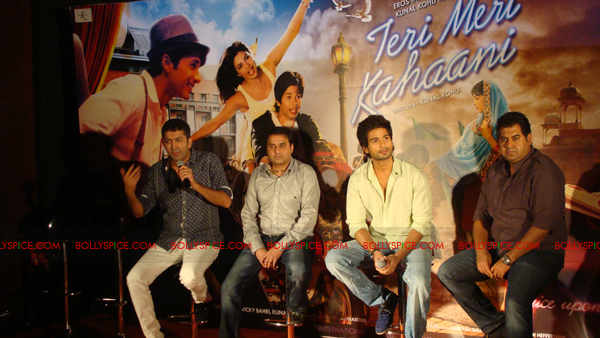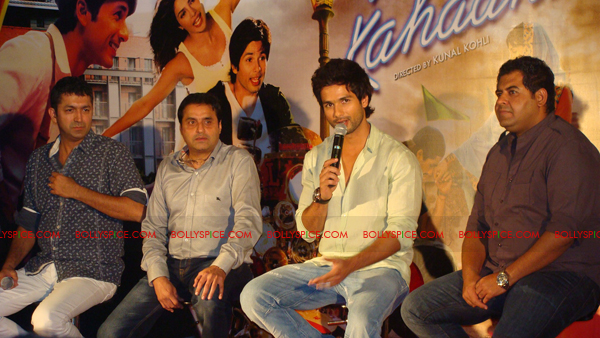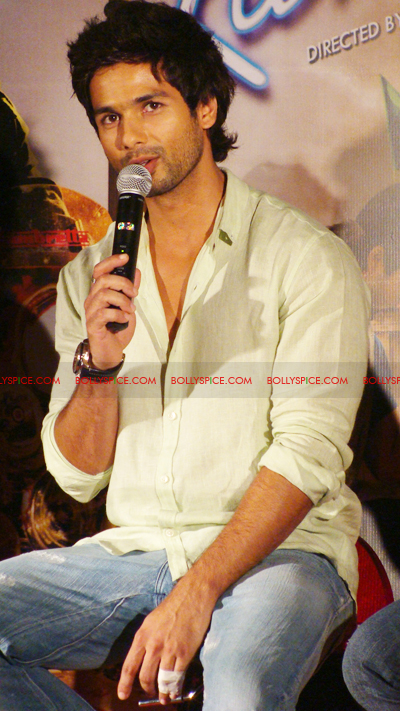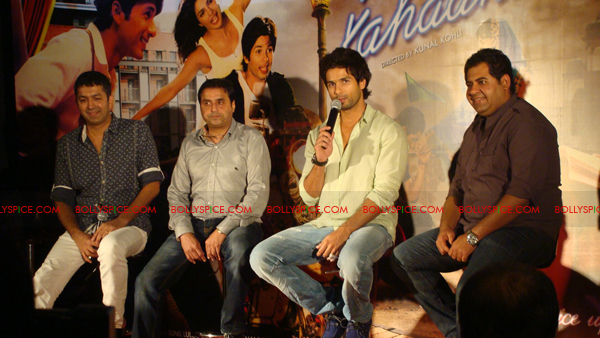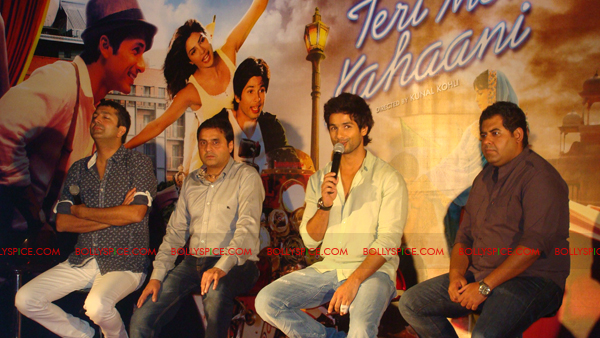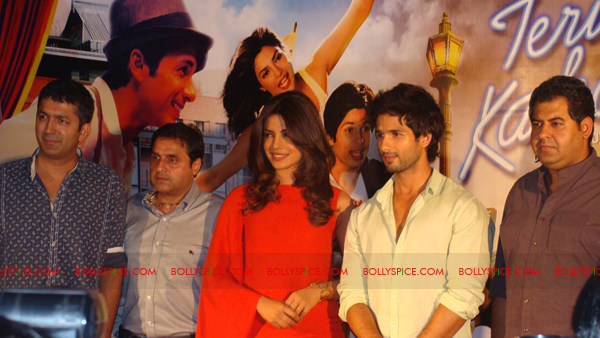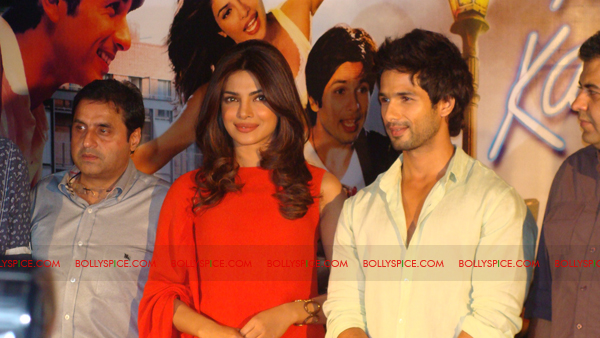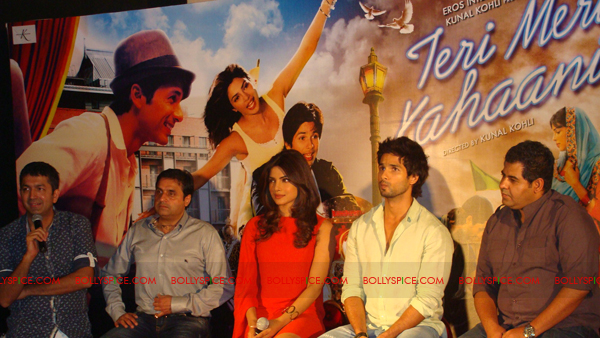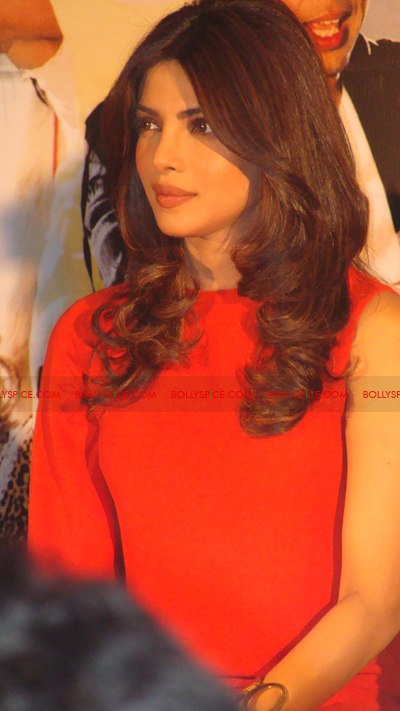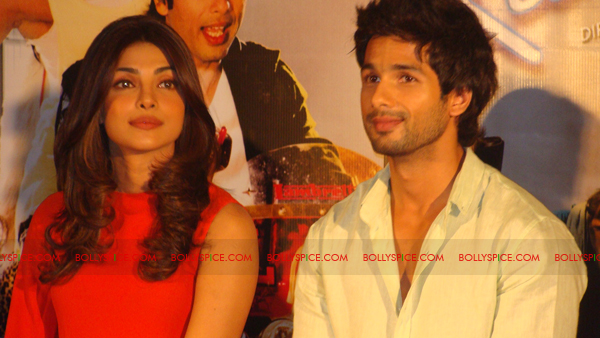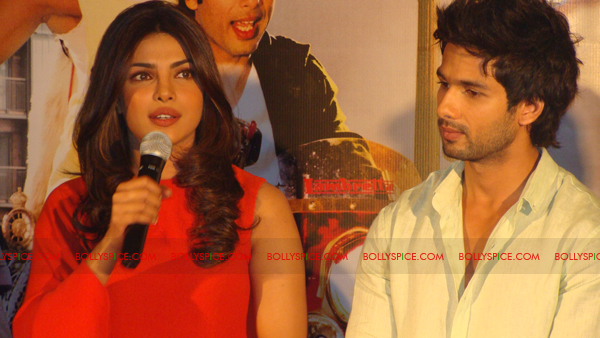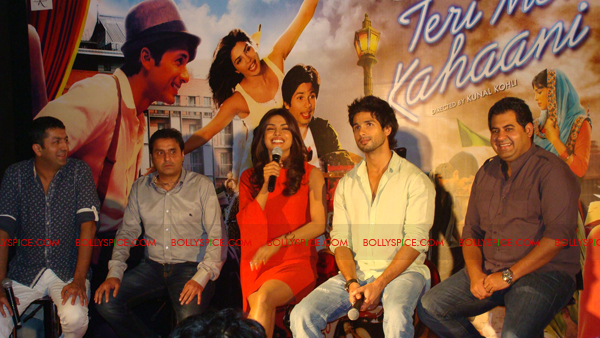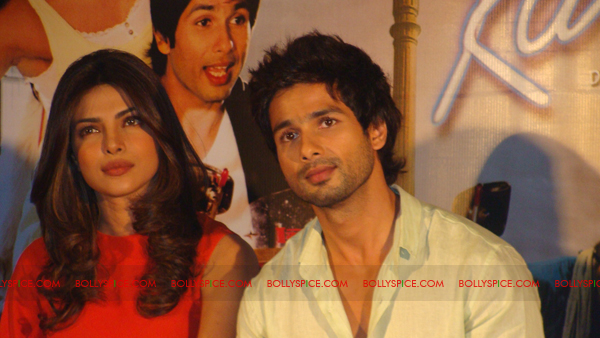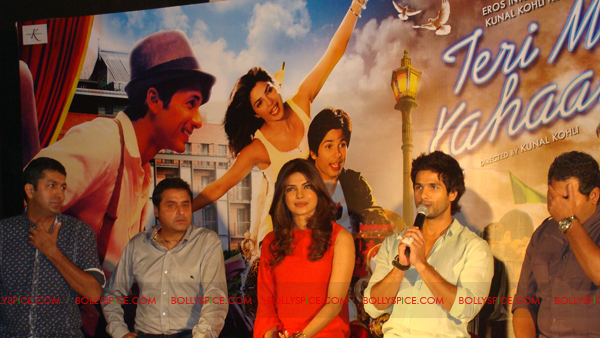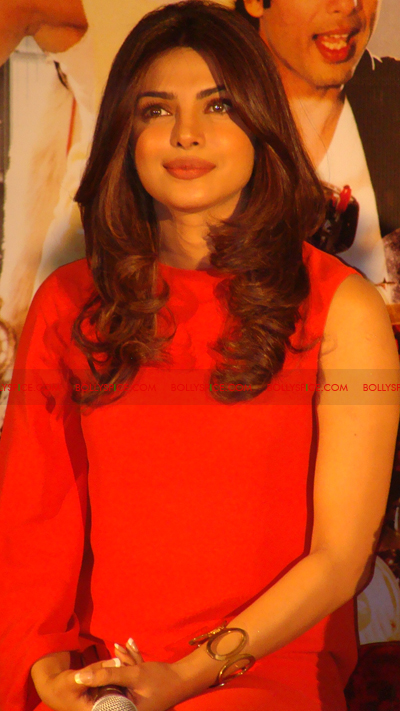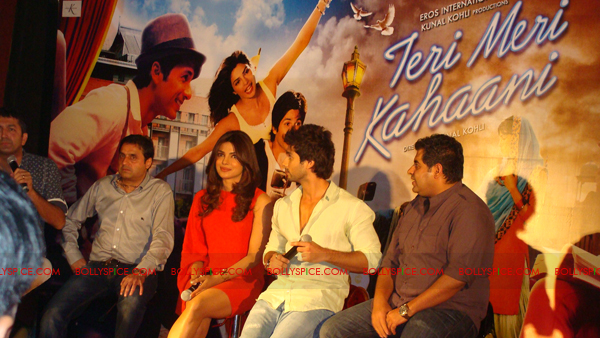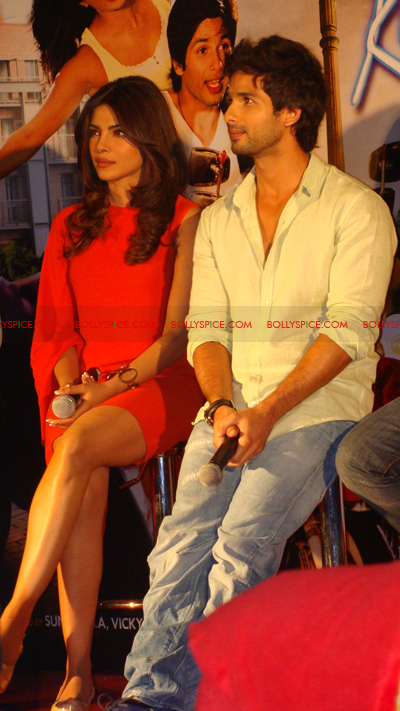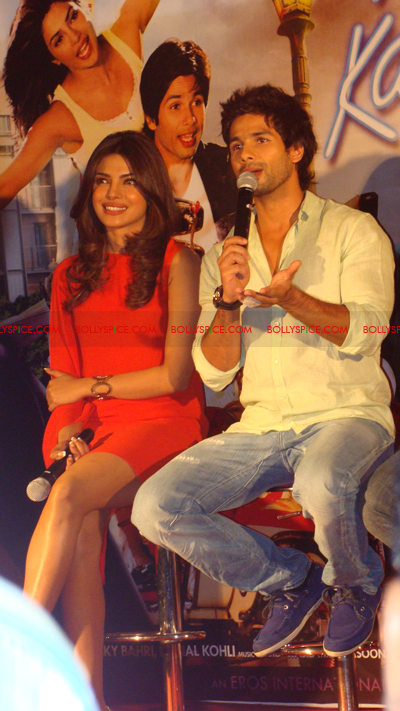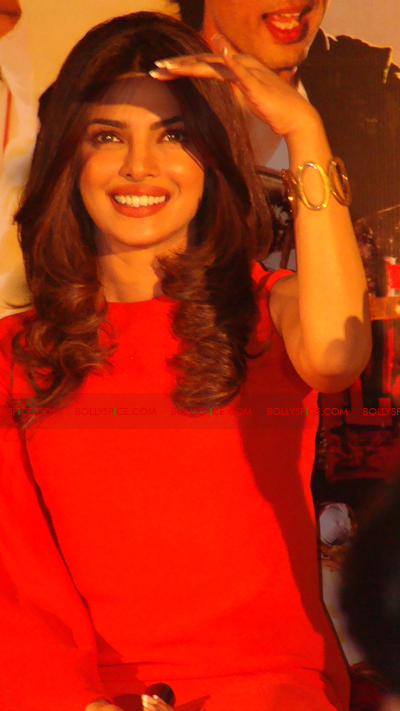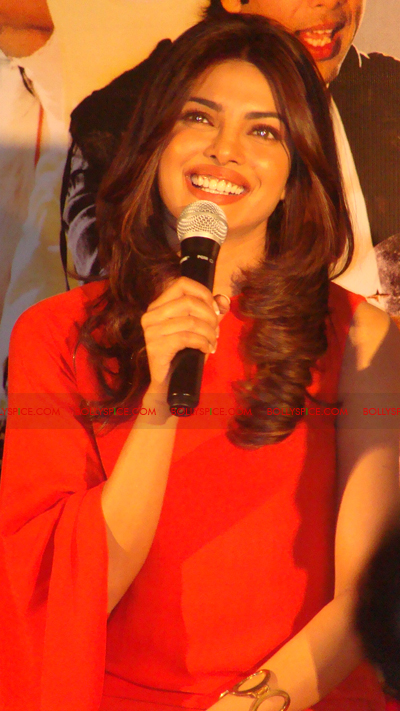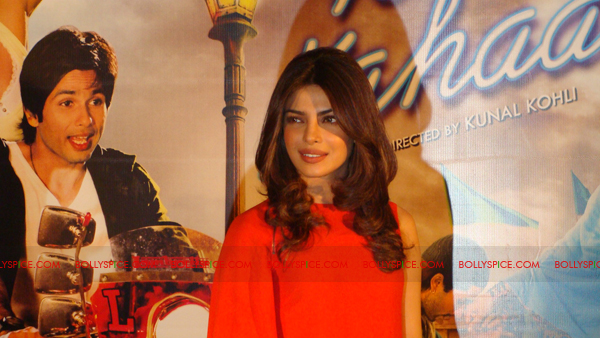 Photo credit: Kartik Iyer