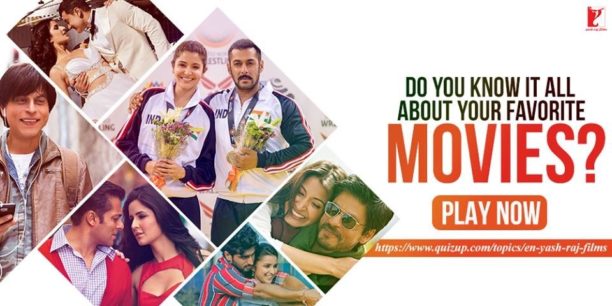 Hey Bollywood fans, for those of you that don't know, there is a very cool app where you can test your Bolly knowledge about Yash Raj Films. The app, QuizUp, which is available on iTunes, Google Play, Amazon and Windows Phone store has a special section on all things Yash Raj. From the easy to the 'oh wait wait I know this' questions, the quiz is full of YRF filmi fun.
Needless to say we tried it out and well, if we do say so ourselves, hit many of the right answers and had an excellent time playing the game.
You can play solo, against your Facebook friends or a random player, which adds to the fun.
We challenge you! Let us know your scores below or on Twitter @bollyspice!