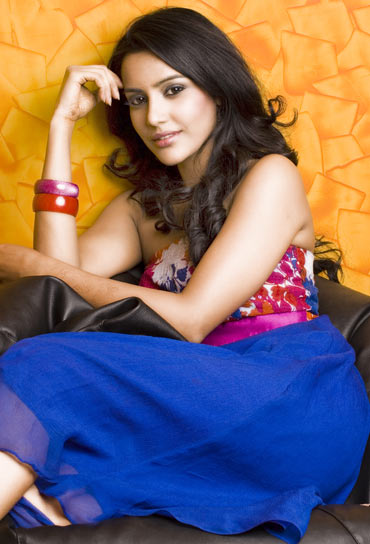 Just five films old and an already established star in the Southern film industry, Priya Anand is a girl to look out for! Her awe inspiring respect for cinema and love for the cinema culture of India brought her back across the seven seas from the US with the hope to pursue a career in Indian films. Today she's worked in three different languages and is geared for what is the biggest film of her career, Gauri Shinde's English Vinglish. But before we get to English Vinglish, Bollyspice brings up an up close and personal chat with Priya Anand about all things Priya!
Firstly the most obvious question, why films for you?
I've grown up being mesmerised by cinema and just like the average Indian film audience members I too watch films to escape into this make believe world. I love the relationship Indian cinema audiences have with the actors and the films and that relationship can't be found anywhere else in the world. I've grown up with films and more importantly; I've grown up on Sridevi films. She had such an impact on me and with hope that I could ever have such an impact on my audiences I entered cinema.
And acting wasn't your first choice as means to get into cinema?
I just knew I wanted to be part of this world. Initially I'd pursued a career in journalism and communication so imagined myself behind the screens as initially worked in managing channels etc. When I moved to India it was with a view to work with director Shankar. However acting opportunities came to me first and I took it up with a view to going behind the scenes perhaps later.
How did you take the decision to move back to India?
To be honest my relationship with Indian cinema grew much stronger when I made this move. There's something about it when you move away from your country and you hold onto cinema because it connects you. When I took the decision to move back, my Dad said that I was stepping back instead of forward since people do a lot to migrate to the US. He suggested I do something in LA or Canada with films but I was very clearly that it's Indian cinema I want to be a part of for the reason that audience's relationship with cinema in India is so unique.
How has the support of family and friend been since the move and over the years?
They've been tremendously supportive. I'm an only child and the best and most dearest gift my parents have given me is my independence. They've allowed me to make my decisions, face consequences and good or bad, they've been there by my side. They see how hard I'm working now and that this job isn't easy at all and so their support has grown even more. At times when I'm down they'll remind me of how far I've come.
And their reaction to witnessing you in action?
It's quite an odd situation for them because this is my work so how I am when giving interviews or when I'm onscreen is not anything like how they know me. A lot of times my friends, who are the same friends I've had for years, will tell me that I sound so different in interviews. They find it highly amusing when they see me onscreen in a romantic situations crying over a boy or something. But I have to just say just how tremendously supportive. Most importantly they keep me grounded and haven't allowed me to loose myself in the process which was initially people's fear.
How was the experience of facing the camera for the first time, considering you never imagined you'd get into acting?
It was really weird! I was a girl who has grown up in the US and was given something rather melodramatic to do and all I could think was "who talks like that!" But working on my later film 180 changed the way I see my job and has changed me also. It made me realise how I can switch between Priya the person and Priya the actress. A lot of times people simply comment me on that role and say I was so natural but what people don't realise is to bring about a natural performance is far tougher than doing a melodramatic scene.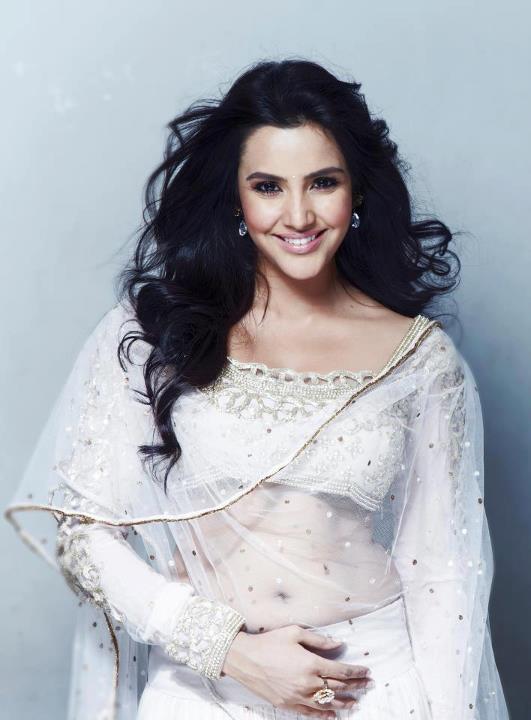 Now that we're talking 180, one of your finest performances in my opinion, how was the experience?
It was a lot of hard work! It wasn't as effortless as people say it looked. It took a lot out of me as I was playing a character who had everything in one moment and then it all just got snatched away. To top that all up it was a bilingual film so every emotion had to be repeated in another language. But honestly I am so grateful for this film and my director Jayendra who made me realise my craft is more than just make believe. The film helped me find myself as an actor and performer.
Coming to your filmography leading up to 180 you've starred in primarily what the industry would class as "two heroine" films, so I take it that it not something that you give a great deal of importance to?
Absolutely. I don't care about it at all. I am not concerned about my screen time, I just want to be part of a great script. With 180, I had Nithya Menon who is such a brilliant actress! A genuine performance in a good script gets recognised regardless. With my debut Telugu film Leader, my role of Ratna Prabha was so well received by the Telugu audiences and it wasn't a single lead role. Then I did Rama Rama Krishna Krishna, which was a full out commercial film and again a two heroine film. It was an experience to be part of a true commercial piece of cinema. And now with English Vinglish, I'm in a film where Sridevi is the star! And as intimidating as it was to perform in front of her, to be able to hold my own in front of a person like Sridevi just helps me become a more stronger performer.
So would you say you know what you want when you read a script? Do we have criteria to abide by?
For me it is working with people I'm comfortable with. I'm not a film school student. I need to make sure I am working with people who'll help me build even more on my existing respect for cinema, I don't want to have any bad experiences. Money's not a motivation nor is the name of the person. It's the ability to learn from them. Jayendra was a first time director but the moment I met him I knew that a lot was to be learnt from him. With English Vinglish it was slightly different as when I read the script not only did I enjoy it thoroughly, I knew I had to be a part of this because it was so important to Sridevi. It was her comeback and I got to be part of this moment.
We end our introductory interview with Priya Anand on that note and promise to bring you more from the actress about her experience of shooting for her idol's comeback film, English Vinglish. Stay tuned to Bollyspice!