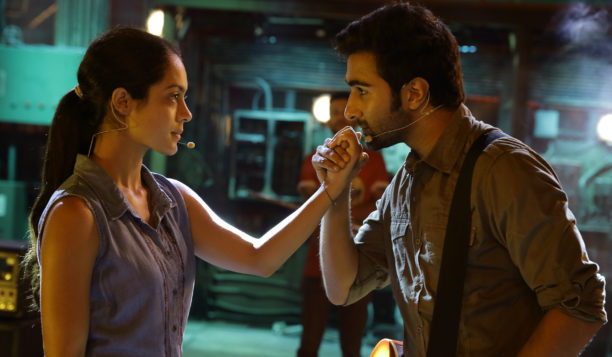 We have a brand new song from YRF's Qaidi Band. 'Junooni', a rock ballad, captures the passion within of these young, vulnerable under trails as they come together to form a band and a bond despite their circumstances. Like the, resonant lyrics and passionate vocals reflect, and as does the word Junooni, Junooni is a passion for music, for freedom and a latent, understated passion for each other that is just evolving. The video shows the innocent chemistry evolving between these two debutants- namely Aadar Jain and Anya Singh. As well as the friendship and bandship that forms between the 7 prisoners. Junooni takes the narrative of Qaidi Band forward ringing with optimism and a setting for perhaps a prem kahani to bloom behind bars.
For hearts that love, eyes that dream and people who are #Junooni

The melodious track with a rockin tinge has been sung by Arijit Singh and Yashita Sharma to Amit Trivedi's music and lyrics by Sidhant Mago and Kausar Munir.
Directed by Habib Faisal, YRF's Qaidi Band releases on August 25th across India.