Like every year, Bollywood had an eccentric mix bag of movies to offer us in 2012. Some expected hits, some near misses, some total disappointments, some surprise hits. While the flavor of the year was definitely South movie remakes, we did have some pretty interesting and entertaining films this year. We now present our picks for the ten best movies of 2012! And like always, do let us know which movies you thought should have made the list!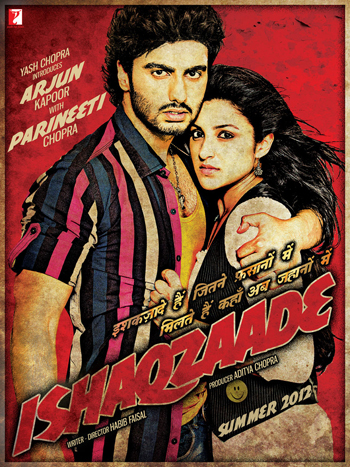 10. Ishaqzaade
Romance has always been Bollywood's forte, and it is sad that we have hardly had any decent love stories in the past few years. This desi Romeo-Juliet gave us a pair to root for, for us to want them to win against all odds. Parineeti and Arjun's performances and chemistry made up for the flaws in the script.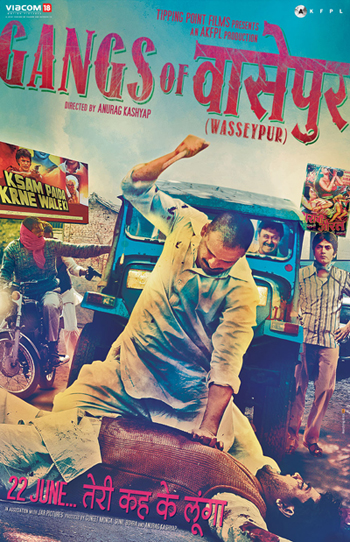 9. Gangs of Wasseypur (1 & 2)
With no big stars to boast of, GOW worked purely on its amazing performances, the dialogues and the screenplay. Anurag Kashyap's 5 hour saga on the coal mafia was a gamble indeed which paid off quite well. In spite of the gory violence, this movie –and the sequel- were the most awaited ones of the year.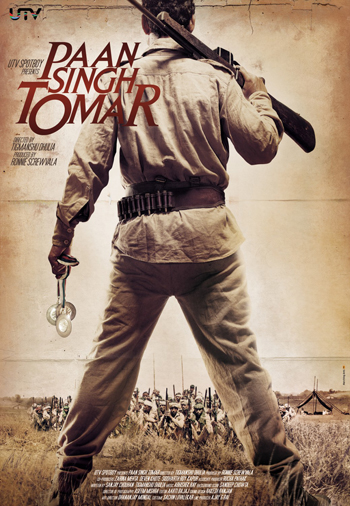 8. Paan Singh Tomar
Another movie with power packed performances from the entire cast, Thigmanshu Dhulia's story about a real life athlete-turned-dacoit had great casting, wonderful cinematography and a screenplay which was entertaining in most parts. Irrfan Khan's performances have always been commendable, and this one is no different. He blows life into a character who may be right or wrong depending on which perspective you choose to see him through.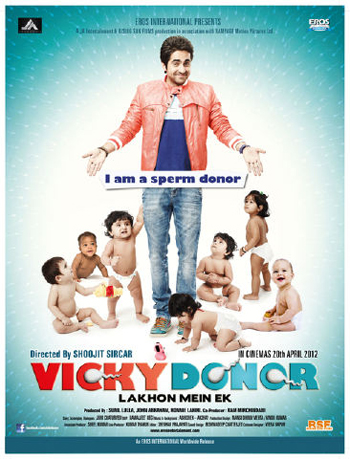 7. Vicky Donor
It's very rare for a Bollywood movie to handle a sensitive topic maturely and yet be non-preachy and entertaining at the same time. Shoojit's Vicky Donor manages to do just that. Infertility and sperm donation have always been 'taboo' subjects for Indians, but the lovely screenplay and Ayushmann's and Yami's earnest performances made this a wonderful watch not just for youngsters but for family viewing as well.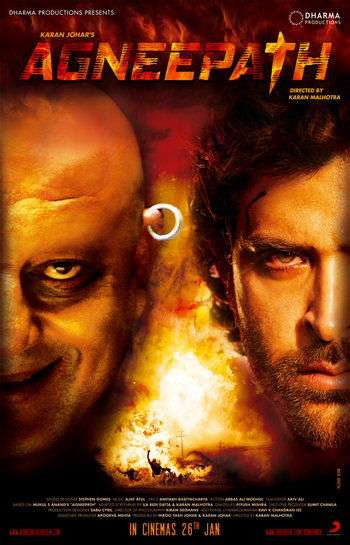 6. Agneepath
Stepping into somebody else's shoes is always difficult, more so if those are of the magnanimous Big B. Remaking a cult movie like Agneepath was never an easy task, considering that fans would be scrutinizing each and every scene, each and every dialogue. In spite of this, debutant director Karan Malhotra managed to give a new, improved and entertaining Agneepath. While Hrithik managed to do Vijay Dinanath Chauhan justice, it was the bad boys – Kancha and especially Rauf Lala – who stole the thunder.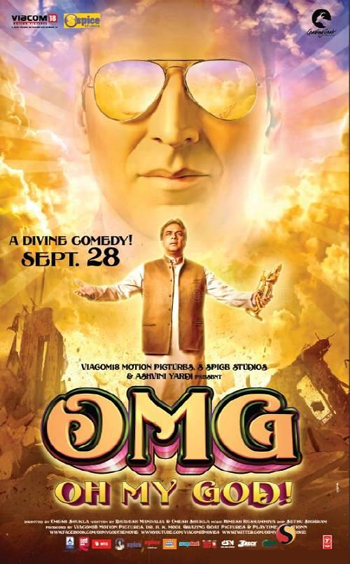 5. OMG Oh My God
For a country obsessed with religion and religious beliefs, how do you portray the stark truths without hurting audience's sentiments? Paresh Rawal's Kanjilal Mehta puts forth the exact questions which many of us are scared to ask – do we really know the difference between belief and blind faith. The story of a middle class businessman who files a lawsuit against God, Umesh Shukla gives us a light and entertaining view of the business that is religion.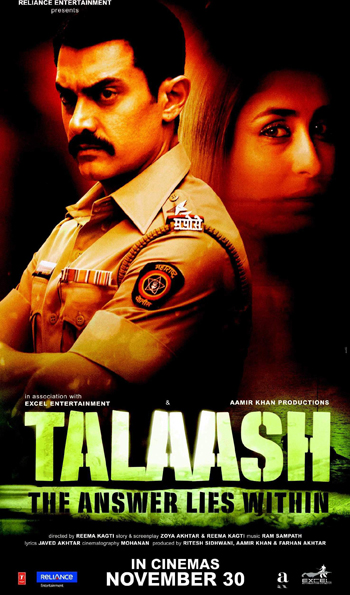 4. Talaash
If there were ever a movie to be a basic guide as to how thrillers should be made, I would recommend Talaash. Though quite a few people seemed let down by the fact that the end revelation was not that grandiose, the fact is that it is amazing how Reema Kagti and Zoya Akhtar managed to turn a simple – and not entirely unbelievable – story into a great suspense drama. Less on action and more on execution, Talaash is definitely one of the truly good suspense thrillers to come out of Bollywood.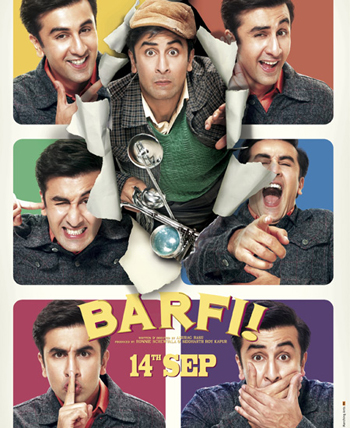 3. Barfi!
In spite of all the backlash for its 'inspired' scenes, I know that there is not one single person out there who didn't love Barfi and Jhilmil. The originality issue aside, Barfi's sweet-sour story was touching and beautifully made with the leads – Ranbir, Priyanka and Illeana – each playing their part well. For an industry which has never been that good with special needs characters and well, inspirations, Barfi had both tastefully done.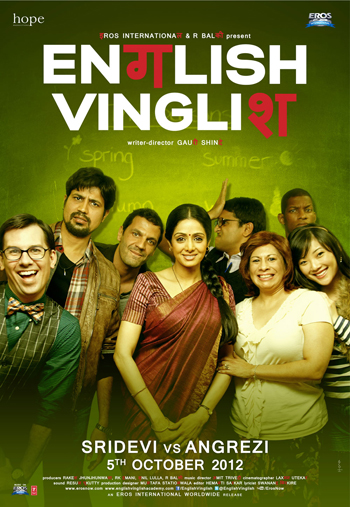 2. English Vinglish
The best comeback movie in a long time, Sridevi's choice of character of a simple middle class housewife may have been a surprise for many but it was a perfect choice. While many other actresses tried too hard – Dangerous Ishqq, Aaaja Nachle anybody? – English Vinglish did perfect justice to Sridevi's talent and she to the script. The story of Shashi who is bad with English but good at heart, this movie touched the chords of many such housewives and mothers. And of course being a Bala movie, the script and the dialogues were such that you thoroughly enjoyed them.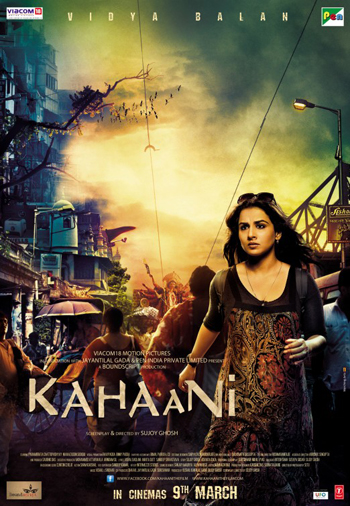 1. Kahaani
I know this choice needs no justification. Vidya Balan's Vidya Bagchi and Sujoy Ghosh's depiction of Kolkata gave us a thriller which truly had us rooted to our seats. Whether it was Bob Biswas teasing Vidya with death in front of a train or the dramatic climax, Kahaani was filled with scenes which made you gasp. And yes, it is still entertaining when you do a re-watch.