Each year there are numerous movies which come out of the big entertaining world of Bollywood. Some are expected to work and they do turn out to be great hits. For some, it is pretty obvious from the first look itself, that they will be huge box office disappointments and they do stand true to the opinion. Then there are some wonderful movies which may not be on everyone's list of promising up-comings but they do turn out to be surprise hits. And of course there's the final type – the movies which everyone looks forward to, which seems to have an all perfect ensemble, which has been on a huge promotion drive even before the title has been decided, which is assumed will be a hit simply because it is from a big production house or has a big star or sometimes because the movie genuinely appears to be different and interesting…you get the gist but then turn out to be big let downs and a waste of the viewer's money. Let's take a
look at five of the biggest disappointments of the past year.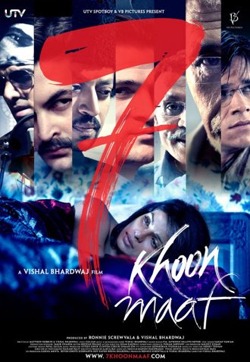 7 KHOON MAAF:
When it's a movie by Vishal Bharadwaj you know that there will be a cinematic treat laid out in front of you – whether Maqbool, Omkara, Ishqiya, you name it, Vishal has always managed to win over both the audience and the critics alike (a rare feat indeed). Which is why it was obvious that his latest offering, 7 Khoon Maaf, would have humungous expectations set from the start. Add to that the interesting concept of a lady who in search of true love ends up marrying seven times (based on the very talented author Ruskin Bond's story) and you knew that there would be something different from the usual run of the mill stuff churned out every day in the name of entertainment. Not to forget the main star of the movie, Priyanka Chopra, who was to don seven different roles and had already proved her mettle in Kaminey and Fashion. But the movie sadly turned out to be a huge disappointment for Bharadwaj fans as the movie failed on quite a few accounts. A repetitive storyline which bordered on boring quite early in the movie, tacky makeup for Priyanka, loopholes in the storyline and finally the missing of the wow/shock factor which is always present in his movies. A sad disappointment.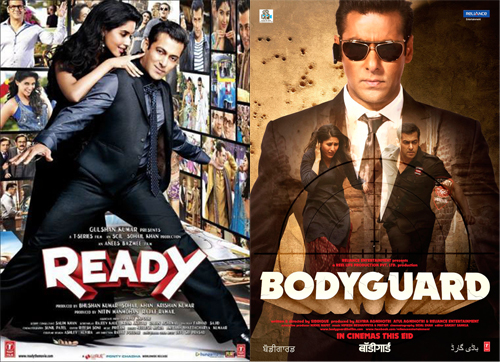 READY and BODYGUARD
Before any of the Salman fans jump and try to kill me, let me be clear on one fact. I am not denying the fact that these two movies had huge box office collections – and well, that's not a valid criterion for a hit anymore. Wanted brought back to the audience Salman, The Entertainer. Followed by Dabangg, Sallu proved that he is the king of action masala movies; a one-man show and total paisa vasool. So when you hear that Sallu is to strike again with his mass entertainers you are bound to expect a lot. Sadly Ready and Bodyguard did not live up to the expectations. Paper-thin scripts and poor direction were the biggest drawbacks of these remakes. Having seen the original flicks, it was easy to make out that the two movies had failed in the execution department. And yes, we loved the Sallu of Wanted and Dabangg, but movie makers please realize, repeating the USP will only make it boring (and plus it doesn't remain a USP anymore.)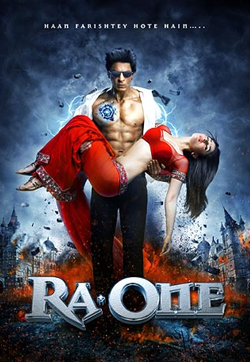 RA.ONE
I am an SRK fan and love his movies, but I can't find any logical reason as to how someone could enjoy this disaster of a movie Ra.One. Having dug its own grave with the promotional drive overkill, Ra.One definitely did not deliver what it had promised. It's 2011 and regional jokes have long being given their due burial, but no, the makers of Ra.One had to try to revive them – so we now have the hero (Shah Rukh) a "typical" South Indian geek with the curly hair and the fake accent who eats noodles with curd and bare hands (seriously?). For the last time, geekiness does not mean dumbness! Storywise, it was pretty much a hash up of the numerous superhero movies we have seen so far with really nothing new to offer. And frankly, the special effects were not that extra-ordinary (we have seen far better in Endhiran). Many might argue that it's the first time an Indian company has managed to do such effects and yes as a milestone for Bollywood I am truly happy. But when one goes to watch a movie, do you really think that person cares who did those special effects? The end result has to be good, and sadly Ra.One wasn't.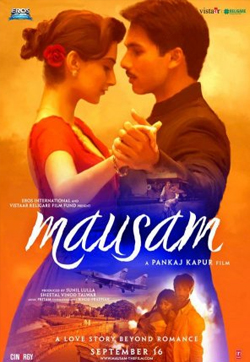 MAUSAM
Mausam was one of the highly anticipated movies of 2011 primarily for two reasons: it was the directorial debut of Pankaj Kapur, and we would be seeing the father-son duo working together for the first time. Touted as a beautiful period romance, Mausam is a perfect example of what happens when one tries to put to many things into a 2 hour venture. It ends up being more than three hours and boring. The "coincident" meetings between Shahid's and Sonam's characters after a point became too unbelievable even for fate and yes, boring. No doubt, Shahid was true
to his role and it wasn't really as bad as some of the other movies which came out this year. But considering the expectations which one had, this one turned out to be sadly very sad and boring.
AARAKSHAN
Prakash Jha needs no introduction and his political issue based movies have always been worth watching. Gangajal or Rajneeti, Prakash has always managed to portray socio-political concerns effectively. And when talks about the all-important topic of Reservation –which has stirred quite a lot of movements here in India – you know that Jha is the right person to portray it. But this time Jha seemed so caught up with the entire education system as a whole that he forgot what he was targeting at. The end result? Aarakshan which literally means Reservation is more about the money making education system than about reservations. The storyline got sidelined pretty much and the end result was that none of the issue was portrayed and tackled effectively. Add to that the fact that the highly miscast Saif Ali Khan and Prateik Babbar failed to do justice to their roles. Though not an entirely bad movie, Aarakshan failed to live up entirely to the hype it had created.
Well, that's my list and I am sure that while some may agree, others may not. Do let us know below in the comments what have been disappointments for you in the past year.