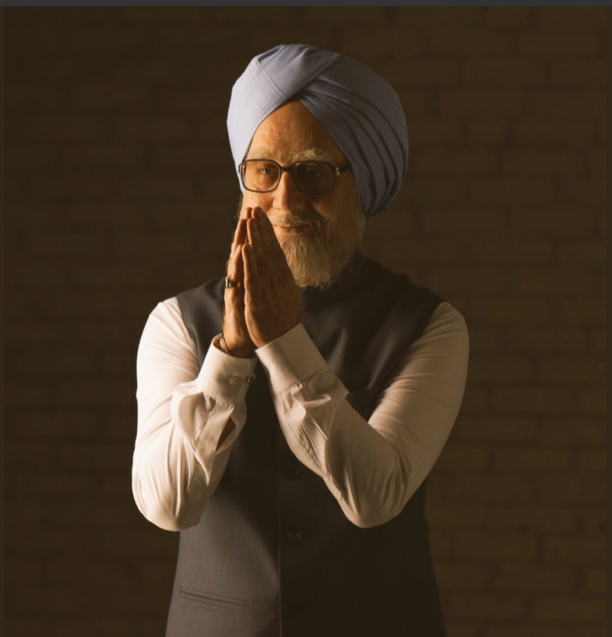 Starring Anupam Kher, The Accidental Prime Minister, directed by Vijay Ratnakar Gutte and also featuring Akshaye Khanna, Suzanne Bernert, Aahana Kumra, Arjun Mathur, Vipin Sharma and Divya Sethi is set for January 11th. The film is based on a book by the same name by Sanjaya Baru, who worked with Dr. Singh during his tenure as Prime Minister.
We have seen Mr. Kher's incredible transformation in pictures and the poster, now we get to witness his brilliance in the trailer as we wait for the full story to come alive onscreen.
Talking exclusively to us, Mr. Kher said in an earlier interview that this was a very challenging but very creatively satisfying role. In fact, the actor went through about 4 to 5 months of intense preparation for this role. "I've never worked so hard for any particular film. With Dr. Singh, he is not bombastic, he is very subtle, he is very complicated, and he is a loner. I wanted people to like him from a new perspective and that is what my director wanted also. It was like walking on a razor's edge. You not only had to look like him, you had to think like him, you had walk like him, which is very difficult. Then he has a very strange voice, a weak voice. If you try and make a weak voice thinner it could become a caricature. So I had to find a middle ground. See it deals with emotions and the easiest thing in the world is to make a caricature out of it especially when the title is The Accidental Prime Minister."
He also revealed, "Took me 1.5 hours to get into the character. I did meditation, I needed silence. I needed to shut out the whole world because people are going to perceive Dr. Manmohan Singh from this point of view and this will give them a different perspective about him. I am very happy."
Rudra Productions (UK) Bohra Bros in association with Dr. Jayantilal Gada (pen) present The Accidental Prime Minister. Produced by Sunil Bohra, Dhaval Jayantilal Gada & Bloom Arts Pte Ltd. The film is slated to release 11th January.
Be sure to check out more from Mr. Anupam Kher in our sneak peek interview about the film here: https://bollyspice.com/anupam-kher-on-the-accidental-prime-minister-ive-never-worked-so-hard-for-any-particular-film/