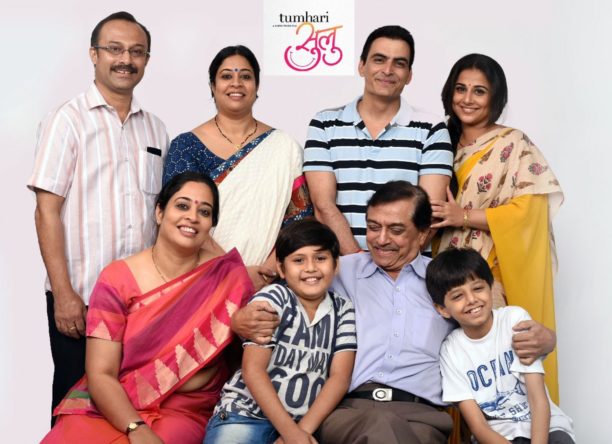 T-Series and Ellipsis Entertainment's Tumhari Sulu, directed by noted ad filmmaker Suresh Triveni and released on November 17, scored a robust opening weekend at the domestic box office, living up to its tagline, "Main Kar Sakti Hai".
Released in about 1150 screens in India, the much-loved slice-of-life family film opened to a net box office of Rs. 2.87 cr., which is significantly higher than comparative films of the same size and genre that released earlier in the year. Exceptional reviews and word-of-mouth saw the Saturday collections jumping to Rs. 4.61 cr, while on Sunday, the film made a further leap to Rs. 5.39 cr. The aggregate weekend number stands at Rs. 12.87 cr.
With no opposition in the coming weeks and strong mouth publicity, the Vidya Balan-starrer, costing a modest Rs. 17 cr (including P&A), is poised to enjoy a sustained run at the box office, with the likelihood of increased shows. Revenues from overseas markets, brand associations and non-theatrical rights are additional.
Said producer Bhushan Kumar of T-Series, "Much like our film Hindi Medium, Tumhari Sulu has found universal acceptance and terrific word-of-mouth. This has been a formidable partnership with both parties pooling their respective strengths to create a winner that is a combination of content and numbers."
Producers Tanuj Garg, Atul Kasbekar and Shanti Sivaram Maini of Ellipsis Entertainment said, "The success of Tumhari Sulu is testimony to the kind of pedigreed, high-content cinema that we are focused on creating and promoting. Like with Neerja, we will continue our endeavor to make critically acclaimed films that find box office success."
Tumhari Sulu has been released all-India by Anil Thadani's AA Films.
Be sure to check out our amazing interview with Vidya and director Suresh Triveni!