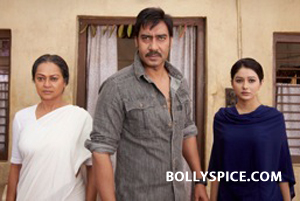 UTV Motion Pictures and Director Sajid Khan's already hyped Himmatwala remake, featuring the 'Lion King of India' Ajay Devgn, today marked a first in Indian cinematic history by streaming the Mahurat live on Youtube at 1pm IST on the 22nd of August.
Live Mahurat:
Himmatwala First Shot – LIVE from the sets first time ever !!
The team streamed the Mahurat Shot live on Youtube yesterday afternoon, all the way from the iconic Ramoji Studios in Hyderabad. This is the first time for any film in B-town that the audience is involved with the movie right from its first shot by means of a live digital telecast.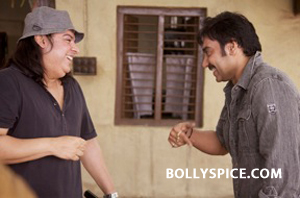 The Mahurat Shot had superstar Ajay Devgn delivering the very famous, power packed dialogue "Na main dilliwala, na mein CBI wala, ek behen ka bhai hu, ek maa ka beta..Himmatwala!.." Zareena Wahab and Leena Jumani, who play Devgn's mother and sister respectively, along with Mahesh Manjrekar were also a part of the scene.
"Sajid wanted everything to go perfect in the very first take as he is a little superstitious about the Mahurat shot and wanted to incorporate it in the film as it is without any edits or retakes. And much to everyone's excitement, everything went off as it was planned as this was the first time that a Mahurat Shot was broadcasted live on such a humongous platform" commented a source on the sets.
Himmatwala will be releasing through UTV Motion Pictures in March 2013.