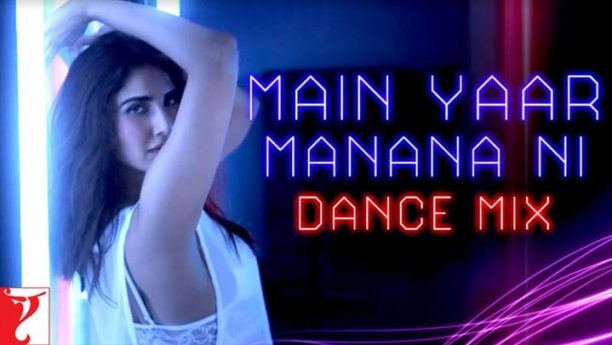 Vaani Kapoor's sexy dance moves created records online with 'Nashe Si Chad Gayi', the most viewed Bollywood song ever on Youtube with 306 million views! Now, she pulls off a sizzling dance tribute in a reboot of 'Ni Main Yaar Manana Ni', a classic chartbuster from Yash Chopra's cult film Daag. Vaani, who is set to star alongside Hrithik Roshan in YRF's high octane action entertainer releasing Jan 25th 2019, is jaw-dropping in the video.
In 'Nashe Si Chad Gayi', Vaani moved to a mix of salsa, hip hop and free style. Here she reinterprets this classic number with evergreen lyrics, with popular contemporary dance moves.To get her moves absolutely right for this tribute, she trained and rehearsed for 10 days for 2-3 hours. In the video, Vaani's perfect body, lissome form and effortless moves here bring out the best in her easy going, confident and winsome persona- she dances like a dream, celebrating the magic of movement.
Speaking about this tribute, Vaani said, "Ni Main Yaar Manana Ni" is a cult classic and also one of my favourite songs from a Yash Chopra movie. The song is about never giving up on one's love and I connected instantly with it when I first heard it. I have always followed my heart, my dreams and thankfully God has been kind. It's a special song for me and I hope everyone loves my tribute to the original."
Beyond technique and form, there is the joy of letting go, and dancing to your heart's desire. Vaani Kapoor, ever the free spirit, interprets herself beautifully with this classic retro number where she simply smokes up the screen!
Check her out!