Varun Dhawan is coming to UK cinemas on 18th December with this year's biggest entertainer, Dilwale. Directed by Rohit Shetty, the action packed rom-com also stars superstar Shah Rukh Khan, Kajol and Kriti Sanon along with a number of other prominent actors.
The 28-year-old actor recently descended into London to promote the film and caught up with Sunny Malik and opened up about the film and much more… 

There are only a few days to go now and then your biggest film so far, will release in UK cinemas and worldwide. Are you nervous?

I have had two releases this year and have seen quite a bit of Dilwale already. I hope that Dilwale can become the most entertaining film of the year.
Before the official announcement came, you were often asked about playing a role in Dilwale based on rumours. You seemed excited but always refused to comment. Are you over the moon now that you can talk about it freely?

People often forget that I have only done five films so far. Dilwale is my sixth movie and working with seniors like Shah Rukh Khan and Kajol is extraordinary.I got to learn quite a lot. It was just great to be a part of a film of such a huge magnitude. I will be exposed to audiences that don't even know me because of my co-actors. I just loved doing the film because I am an actor and I love entertaining. With Dilwale, I was given an opportunity to do so.

Was it Shah Rukh Khan who approached you to star in the film?

I believe the idea came from both Shah Rukh and Rohit Shetty.They obviously discussed it before approaching me. I told the director that the movie will be a blockbuster regardless of who plays my role, just because the script is so good. The emotional bond between the brothers, played by Shah Rukh and I, is so strong that it will be felt by anyone who watches the film. With action, romance and comedy, Dilwale is a film definitely to look out for.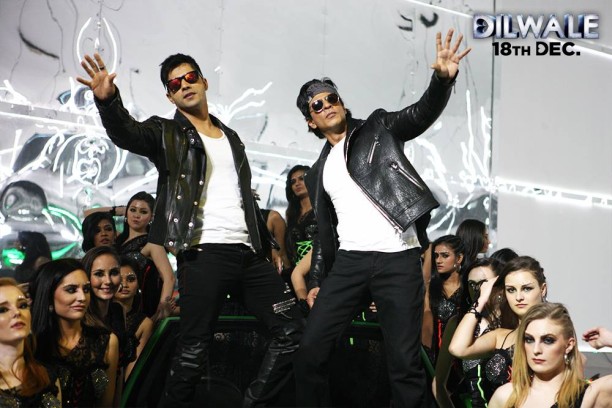 You are very close to your brother, Rohit Dhawan (Director: Desi Boyz). Did that make it easier for you to relate to the character?

I brought in a lot of my own experience while doing scenes. The second scene I have in the film with Shah Rukh is where he has to reprimand and scold me a little bit and hit me a little bit as well. I told him that my brother does the same thing to me in real life. A couple of moments I share with Shah Rukh in the film are very real in that sense. We bonded really well and I am very thrilled that we have such great chemistry together. I want people to forget that I am Varun Dhawan and he is Shah Rukh Khan. They should feel that we are brothers. That will be a victory for me as an actor. 
Rohit Shetty and your father make big comedy movies and you starred in one last year; Main Tera Hero. Did you feel more comfortable doing this film because of that experience?
Let me tell you, comedy is the most difficult genre for an actor. Trust me, you can ask any actor as making people laugh is the hardest thing to achieve. Even though I play a hero in Dilwale, my role is quite comical. People have to laugh when they see it and that is not easy. It doesn't matter how many times you have done a comedy film. Rohit let me improvise for my scenes which was great. He is an amazing director when it comes to comedy.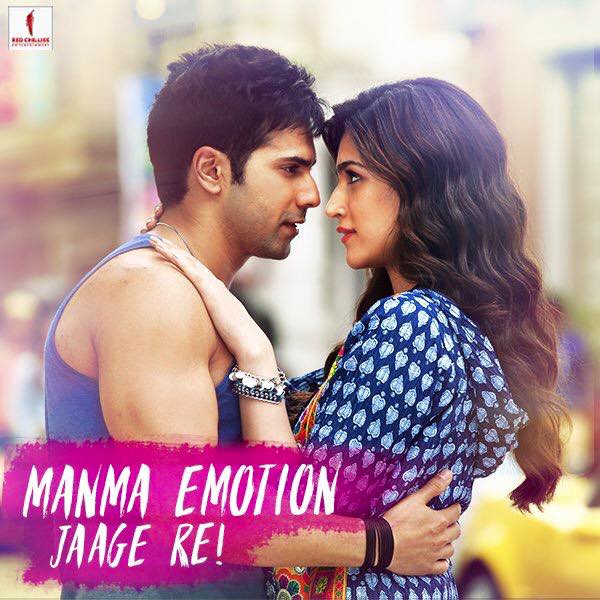 The video of 'Manma Emotion Jaage' is quite hip and you show off some cool moves. Can we expect extraordinary dancing from all of your future movies now?
I don't think I danced much in 'Manma Emotion Jaage'. It was pretty chilled actually. Did you think I danced a lot?
Well, not every actor would be able to do the steps….

Yeah, I don't want to do typical Bollywood steps or just ordinary dance moves. To be honest, I find that a little bit boring. I like innovating and trying out new steps. I knew that not everyone will be able to replicate the steps. Hence, we have a simpler one as well, which you will see in the movie. I think, post ABCD 2, even the difficult dance moves are catching on with people. I have been on YouTube and on social media where people have posted clips of themselves doing the 'Manma Emotion Jaage' step. 
Tell me about working with Kriti….

She is very talented and beautiful. It's only her second movie and she is extremely confident. I think, if Kriti does the right films where she can show her talent, she can be one of the best actresses we have in the country. I feel that the actor's choices define him. Kriti is someone who unknowingly can shock you with her acting. She comes from a school which is different from mine. But we bonded really well on our ambition, which is to do better and become better actors.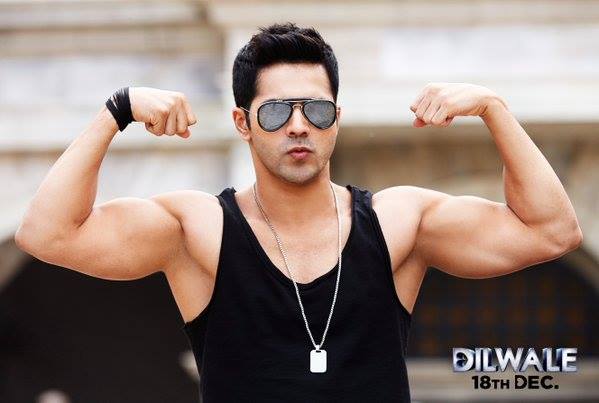 Dilwale is getting competition from a few movies on Christmas at UK cinemas this year. Why should this film be their choice? 
As an audience, I am just excited because of Shah Rukh Khan and Kajol and I don't think there are many who won't get excited by their pairing. I feel this is not about competition. We went into Dilwale with the intention of making the biggest entertainer. Anyone and everyone can watch it. In the UK, the diaspora misses everything about their home as they are away. They miss the culture and they miss the places. All Asians and all other audiences will enjoy the film. The film will make a special place in the hearts of NRIs and I can gurantee you that. UK audiences have always loved Shah Rukh Khan and always enjoyed his movies. I know that well as I lived in the UK and I have seen the craze myself. 
Your first director Karan Johar is also working on his next film, Ae Dil Hai Mushkil, in London at the moment….

I have actually seen some bits of Ae Dil Hai Mushkil. Karan is going to redefine the way love stories are made. I am very excited about it. I won't talk too much about it because he may get upset. He is a wonderful director and one of the best we have in India. 
DILWALE is in theaters worldwide today!