Here is a very intriguing idea of why Veere Di Wedding is a game changing film for Hindi cinema! Plus how this big Bollywood film can be related to a big Hollywood film both being brought to life by incredible casts of women.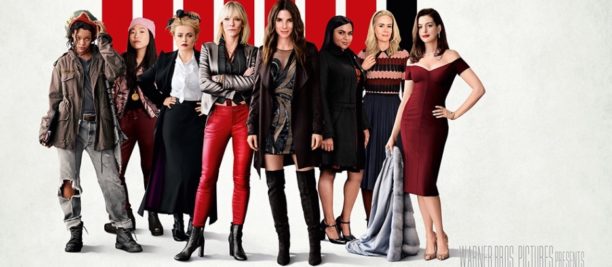 Now Ocean's 8 headlined by Sandra Bullock, Cate Blanchett, Anne Hathaway, Mindy Kaling, Sarah Paulson, Awkwafina, Rihanna, and Helena Bonham Carter went on to make headlines in Hollywood, becoming the first film front lined by female heavyweights stars.
Back on home turf, Veere Di Wedding starring Kareena Kapoor Khan, Sonam Kapoor, Swear Bhaskar and Shikha Talsani also bring together leading contemporary female stars, as the film celebrates the spirit of the modern-day Indian woman.
While Ocean's 8, is an all-female led spinoff reenvisioning the series as an all-female con job and the biggest heist of the Summer, bringing together women each with their own very specialized skills. Veere Di Wedding too is an unabashed, unapologetic story of four women from different walks of life. Throwing caution to the wind and celebrating friendship and all that life has to offer.
Though there have been several films in Hindi cinema that celebrate male friendship and bonding, Veere Di Wedding is the first film headlined by women and backed by women producers. 
It was long time coming as most "girl gang" films in India are specifically targetted at a purely female audience, this one however is meant for the women and their men too.
Says a trade source, "All eyes are on Veere Di Wedding as not only is the film showing tremendous potential but is also a game changer in more ways than one. While Hollywood has films like Sex & The City and soon Ocean's 8, Indian cinema is finally waking up to the power of our female superstars and Veere Di Wedding brings together 2 heavyweights, Sonam Kapoor Ahuja and Kareena Kapoor Khan. Swara Bhaskar and Shikha Talsania too have proved their mettle as powerhouse performers and the casting is relatable and just right for the script.The makers have infused a modern sensibility where the women are the protagonists and not just the hero's love interests."
Veere Di Wedding hits June 1st, with Ocean's 8 walking the red carpet on June 8th!