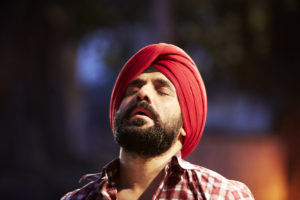 Actor Vir Das, who is mostly known for his comic roles, will be seen playing an intense and serious role for the very first time in his career in upcoming film '31st October', a dramatic thriller about a Sikh family trapped in a riot-prone area of New Delhi during the anti-Sikh riots in the aftermath of the assassination of the then Prime Minister Indira Gandhi.
Vir, who will be seen playing the protagonist Devender Singh in the film, said, "I would say that Devender Singh was one of my toughest roles ever. The reason being that I am not a Sikh, plus I am not a father, so to portray the emotions of a Sikh father desperate to get his family to safety during riots and the decisions that he has to take as a father, was quite tough for me. However, I am thankful to the makers for believing that I could pull off such a role." Vir will be paired opposite Soha Ali Khan in the film.
Produced by writer-producer Harry Sachdeva and Magical Dreams Productions Pvt Ltd, co-produced by Anand Prakash, directed by National award winner Shivaji Lotan Patil, and released by Panorama Studios, '31st October', which is slated to release on October 7,  is a glimpse into the  controversial dark chapter of India's History.