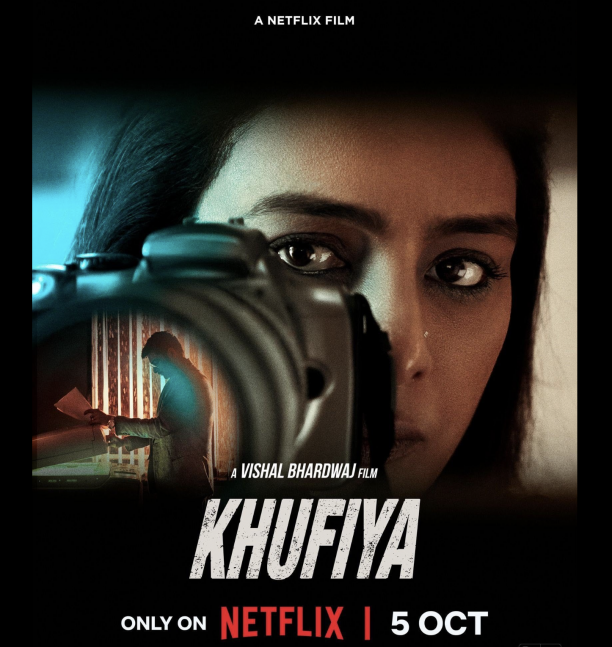 Director Vishal Bhardwaj's very intriguing spy thriller titled Khufiya (House of Spies) is all set to release on Netflix October 5th. Starring Tabu, Ali Fazal, Wamiqa Gabbi, Ashish Vidyarthi and Azmeri Haque Badhon, Khufiya is inspired by true events and is based on a book "Escape to Nowhere," written by the former Chief of the Counter Espionage Unit of R&AW, Amar Bhushan.
The man behind the world of Khufiya, director Vishal Bhardwaj, said, "I have always been very fascinated with the world of espionage and am truly excited to explore this genre with Khufiya. This film gave me a chance to reunite with Tabu, and work for the very first time with two very talented actors, Ali Fazal and Wamiqa Gabbi. It also marks my first creative collaboration with Netflix, which has been both exciting and rewarding. I cannot wait to share this thrilling and powerful story with Netflix's audiences across 190 countries."
Monika Shergill, VP, Content, Netflix India said, "Khufiya is a defining spy thriller by master storyteller Vishal Bhardhwaj and is one of the most enriching creative collaborations for us at Netflix. The powerhouse duo of Vishal & Tabu team up again and are supported by the very talented Ali Fazal, Wamiqa Gabbi, and Ashish Vidyarthi. The phenomenal soundtrack of Khufiya is also created by the director. The film packs a strong punch with its breathtaking narrative. It is a story of love and betrayal intertwined with the deep sense of patriotism which makes it a very special Netflix film."
Talking about playing the role of a R&AW agent, Tabu revealed, "I am so happy to be once again working with my favorite director Vishal Bhardwaj as we reunite for the third time after Haider and Maqbool. Vishal's unique vision and storytelling have always intrigued me, and Khufiya is no exception. Super excited for Netflix audiences to watch Khufiya on October 5."
Witness a story of love, loyalty, revenge and betrayal in Khufiya only on Netflix starting October 5.
Check out the trailer!

Plus some bonus stills!