The epic animated series
The Legend Of Hanuman
, currently streaming on HotStar, is a huge hit. The unseen story of His journey from mighty warrior to beloved God is the first 3D animation series done at this quality to redefine Indian animation as a medium of great storytelling for audiences far beyond just kids. The quality is so good that it has an incredible IMDB Score of 9.5 out of 10 and has been at the top of the streaming lists in India since it released in January.
Produced by Graphic India and created by Sharad Devarajan, Jeevan J. Kang and Charuvi P. Singhal, the mythological animation series has been directed by Jeevan J. Kang and Navin John, with lead writers Sharad Devarajan, Sarwat Chaddha, Ashwin Pande and Arshad Syed. It features incredible voice performances by Da Man as Hanuman, Richard Joel as Lakshman, Sanket Mhatre as Ram, Vikrant Chaturvedi as Sugreev, and Sharad Kelkar as the narrator.
This is the story of a humble vaanara who forgot His divinity but was awoken to embrace His true power and wisdom to become an immortal legend. When a growing darkness threatens to tear the universe apart, all hope lies in the journey of a young hero. Hanuman's power was taken from Him as a child and He must go on a journey of self-discovery to remember the God inside of Him. Hanuman's quest will take Him through a vast world of characters, demons, lost cities, cultures and forest beings with their rivalries, alliances, and wars. At each stage, He and His companions must overcome unthinkable challenges to save all existence. This is The legend of Hanuman!
To set the stage for this interview and to the incredible animation check out the action-packed trailer

In an incredible Q & A interview with Sharad Devarajan, Co-Creator & Executive Producer of The Legend of Hanuman  and Co-Founder & CEO of Graphic India, he not only talks about the message of The Legend Of Hanuman, creating and working on this outstanding episodic show but also about his excitement about the success of this groundbreaking animated series and hopes for the future
You have created many special animated projects, many with an Indian focus and in many forms a focus on superheroes, can you explain to us your philosophy and ideas about creating these series be it comic or animated form.

I passionately believe a new creative renaissance is emerging in the country and with Indian creators globally. Many of the Indian creators I have been fortunate enough to work in comics and animation over the years are developing tremendous interest across the country and across the world for their work.
That's why for me, Graphic India is the culmination of a lifelong dream to really launch stories, heroes and characters that tap into the unique creativity of India but entertain audiences around the world in the same way characters like Spider-Man, Harry Potter or Pokemon have done for decades. In the same way, the West has created superheroes or Japan, Korea and China have exported their anime, manga, manhwa and original styles of storytelling to the world, India has the potential to become one of the biggest creative exporters in the years ahead. The next Steven Spielberg, Stan Lee or Miyazaki (Studio Ghibli) is sitting somewhere in India and our responsibility as a country is to find these young talents, nurture them and give them the training, resources and belief in themselves to take their ideas to the world.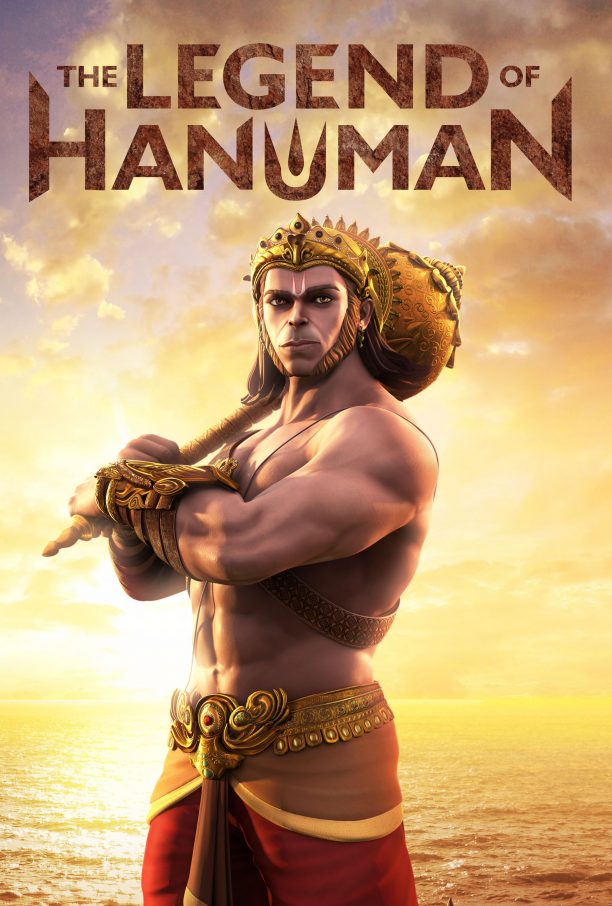 What was it about The Legend of Hanuman, that made you want to create a series?
The heroism of Lord Hanuman means so much to the world and so much to all of the people who worked on this project. Growing up reading stories about him, I have always wanted to see the grandeur of that world brought forward in a visual medium. Along with my series Co-Creators, Jeevan J. Kang and Charuvi Agrawal, it is a very personal mission we have all been on to due justice to this hero and the billions who hold His story in their hearts. Above all, we wanted to remain reverent and respectful to the original myth and characters.
Visually, through high quality, immersive animation, this wondrous world will finally be able to be experienced in a way that no previous version has ever been able to achieve. Narratively, we also focused on an area of Lord Hanuman's story not always fully explored in other versions. When his power was taken from him as a child and he needed to go on a journey of self-discovery to remember the god inside of him. The Legend of Hanuman is the story of his journey from an ordinary vaanara to an immortal god and the universal lessons he must learn in order to properly unlock his vast powers – it is a story of inner growth that I feel is so relatable and inspiring to everyone.
Also to have this be the FIRST animated Hotstar Specials series is an amazing responsibility and honor we have all taken very seriously. The amazing team at Disney+Hotstar have been exceptional partners and collaborators and really stood by our vision of wanting to create the first high-quality 3D animated series that resonates with audiences of all ages and featured more complex narratives and stories.
The animation, story and performances were so excellent, many times I forgot I was watching animation, was that something you hoped to achieve?
That's an incredible compliment and it was definitely the goal of the series – to make audiences forget it's "an animation" and just be pulled into the story, the world and the characters – in the same way, they would with any big event live-action film or TV series. We focused a lot on creating a naturalistic humanism in the way the characters moved, acted and spoke as well in their subtle facial expressions and emotions.
There were thousands of hours of collective work from the collective people behind this series to do justice to this incredible hero that means so much to all of us. Much of it is because of the brilliance and unbounded creativity of my Co-Creators on the show, Jeevan J. Kang and Charuvi Agrawal, who continuously pushed the visual aesthetics of the design of the characters and world – as well as the look and feel of this series to new heights. Along with Navin John, who was the Series director with Jeevan, and the dedication and pure genius of our Executive Producers, Shaik Maqbool Basha, Roopa De Choudhury, and Shivanghi Singh – we all together aimed to set a new high bar for Indian television animation.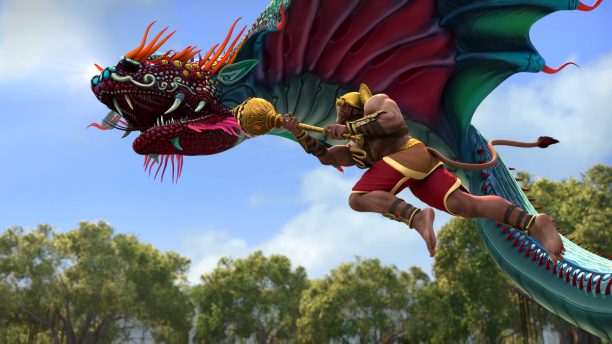 We were also fortunate to have the stellar animation production team at Redefine, led by Greg Gavanski, John Harvey, Dipesh Desai and Shrirang Sathaye who worked with us to scale our vision into an aggressive production pipeline. At every stage of this series, we have tried to push the boundaries of what was possible in Indian series animation and reinvent new ways of working to create something new for streaming audiences in the country.
Did you create the piece as one movie and then break it into episodes or was each episode rendered on its own?
This was always conceived of as an episodic animated series from the start and all the episodes were written and carefully crafted with that in mind.
The voice actors are so brilliant, every one of them, how did you cast these actors and why them specifically for these roles.
We were fortunate to have some amazing voice actor talents, who really brought this series to life. The entire cast was incredible. My Co-Creator on the series, Jeevan J. Kang led the casting and voice direction along with his fellow series Director, Navin John. Voice acting in India for animation has predominantly catered to shows for a younger audience. For our series, the voice actors had to shift the approach to their performances to bring in a more naturalistic sensibility to the acting. While it was a process of trial and error, the actors exceeded all our expectations and provided us with a solid foundation for animating the characters with realistic mannerisms and true emotional intensity.
This is a series that works both for the young and old, for people who know the story of Lord Hanuman and for people who know nothing of the mythology, how did you and the writers make sure it was accessible to all?
This series was specifically created from the start to appeal to audiences far beyond just kids. We see The Legend of Hanuman as a groundbreaking series that has the potential to usher in a new type of storytelling for the country. In the same way countries like Japan and Korea have always looked at animation as a medium and not a genre, our company Graphic India's mission has always been to create stories that resonate with a wide audience from 8 to 80 and does justice to the complex subject matter of stories of these mythologies. The sophistication in the writing and visuals portray The Legend of Hanuman with reverence, complexity, drama and heart that allows us to hopefully move a generation of audiences in India to look at animation in a whole new way and help usher in a golden age of Indian animated projects that appeal to the masses.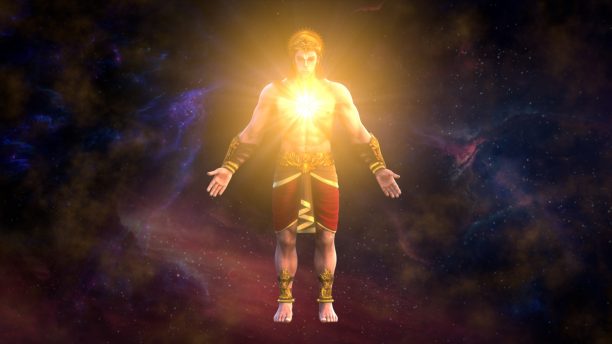 What do you think the message of the tale of Lord Hanuman is?
The actions of Lord Hanuman in the series will once again prove that courage and hope will always defeat darkness – and that the true measure of a hero goes far beyond the powers they have, but rather, is defined by their inner strength, compassion and character.
What do you hope audiences will take away with them after watching it?
We hope it will inspire audiences with a fresh new take on this mythology both visually and narratively for a whole new generation. These stories of our culture, like those of Lord Hanuman, have inspired generations for thousands of years and are some of the defining works of all creation. Their relevancy and universal human stories continue to inspire over a billion people today. Our mythological epics should now be produced with the same visual grandeur and narrative complexity that does justice to their profound spiritual and emotional truths. Animation is certainly one path forward for that and we are also exploring live-action film and television opportunities as well.
Once you saw the final product what were your thoughts?
I felt so profoundly grateful. Grateful to Graphic India's investors, supporters and friends who always believed in what we were doing; Grateful to the leadership of Gaurav Banerjee, Nikhil Madhok and Roopa Choudhury at Disney+Hotstar who gave us this opportunity and encouraged us through the challenging times to stay true to our vision; and so very grateful to Jeevan, Charuvi, Mabool, Navin and the incredible team we had at Graphic India that gave so much of their lives to this project over the last year. Most of all I felt grateful to Lord Hanuman for his inspiration throughout my life and remembered those moments as a young child hearing the stories of his adventures as I visualized them in my mind's eye.
What are you the proudest about the series?
I am proud that we took a risk trying to do something different with creating an Indian animated series that wasn't just for kids. Only through risk-taking and experimentation will we continue to discover ways to shape new experiences and hopefully create new audiences for the entire animation eco-system.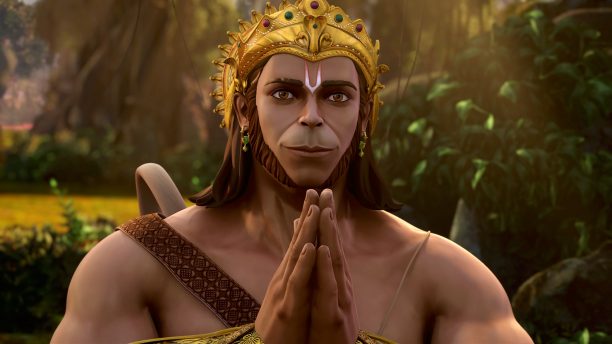 It has been received extremely well, and has hit number 1 on streaming lists, how does that feel?
It's amazing and humbling. The Legend of Hanuman has been a milestone for original Indian animation and we are so honoured by the positive responses we have received from so many who have been inspired by the series. It reinforces our belief at Graphic India that animation has the potential to be enjoyed by wide audiences in India far beyond just kids. We hope new viewers will continue to discover and enjoy the series in the coming weeks, months and years!
What can we expect from you next?
It has been an exciting year and we have some great new projects we will be announcing soon. In animation, we recently launched our fifth season (a total of 71 episodes) of "Baahubali: The Lost Legends" last year, which Graphic India created with our partners Arka Mediaworks, and we have some exciting new plans for that franchise planned as well for this year. Separately we have two other animated shows we hope to make announcements on soon which will also take some very new and groundbreaking leaps for the Indian market.
Beyond animation, we are also aggressively moving into the live-action space and have a series of Live-Action film projects we are working on. We recently announced a multi-film slate with Reliance Entertainment and prolific filmmaker, Timur Bekmambetov to create a series of Hindi language live-action films. We are also working on two other Bollywood film projects we will be announcing soon as well as a live-action Hollywood TV series.
Finally, our publishing business also continues to launch a number of new graphic novels and digital comics. Over the last year, we have seen explosive growth over our "audio comic" videos which transform our comics into short-form video experiences. We have over 200 million views of those videos on our social media and third-party video platforms. Over 2021 we plan on really scaling up those activities aggressively into local languages and releasing dozens of new digital comics across mobile platforms. Comics are a wonderful medium for all creators to tell a story without the constraints of traditional budgets in other mediums.
At Graphic India we're recruiting artists writers, painters, creators and disruptors with one defining mission – to create stories, heroes and characters that spark the imaginations of audiences all across India and the world. That's the goal of our startup and the personal driving mission of my life.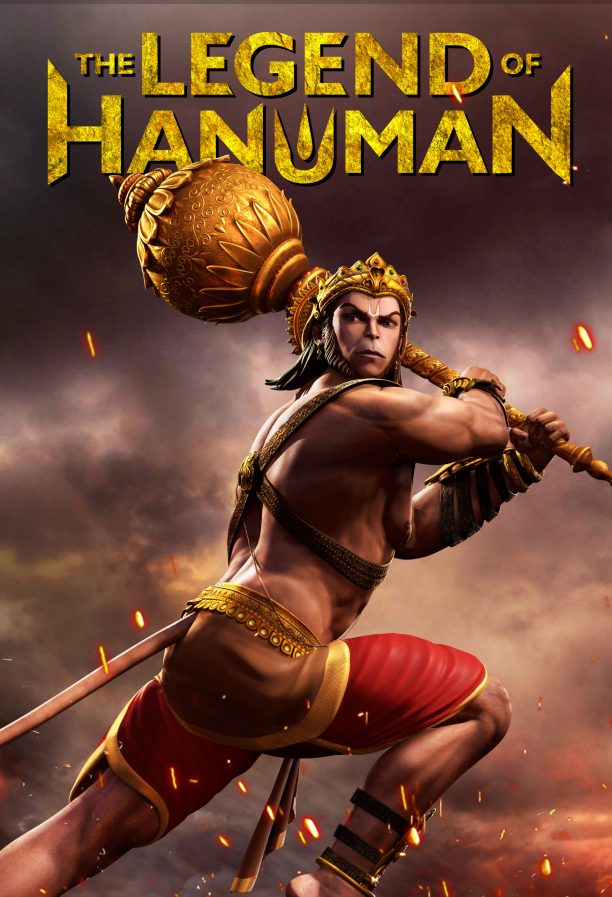 The full 13-episode series is now available to watch in 7 languages (Hindi, Tamil, Telugu, Marathi, Bengali, Malayalam, and Kannada) with English subtitles and streams exclusively on Hotstar.
We gave it a rave review that you can check it out here!
I would like to thank Mr. Devarajan in-depth and phenomenal answers.
Be sure to watch this amazing series, The Legend of Hanuman!