There are no shortage of awards this time of the year. Amongst all the film appreciation there is also beauty and fashion appreciation that happens. The latest addition to the list of award shows that honour beauty and fashion is Femina Beauty Awards. It was an interesting mix of attendees at this new award function. The primarily colors of choice on the night were black and white with very few venturing away from the scheme. Here's how the ladies faired on the red carpet on the night.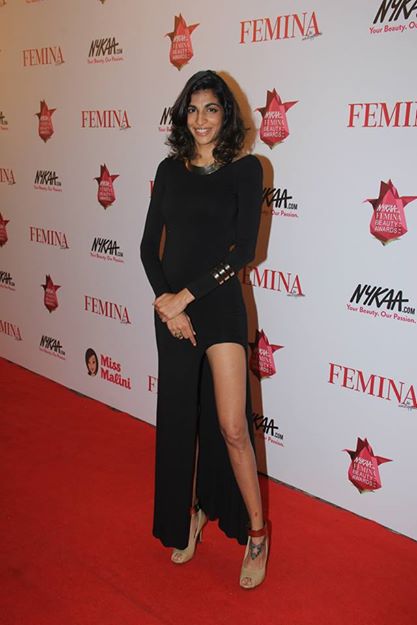 Anushka Manchanda
Anushka kept to her spunky style on the red carpet with a high slit black gown. She worked the figure hugging gown and the carefree chic styling effortlessly however what did not work were those shoes!
Verdict: Hot, minus the shoes.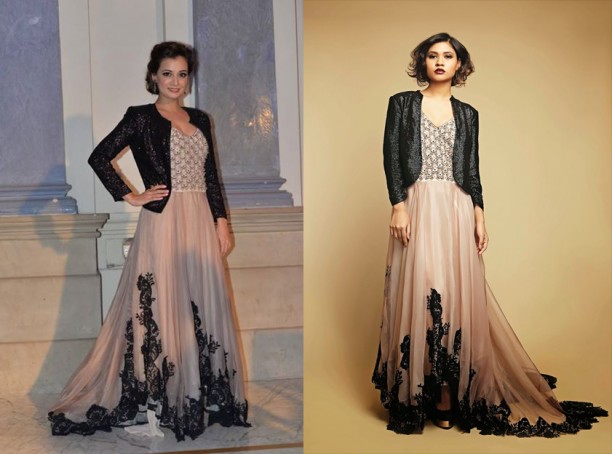 Dia Mirza
Dia went with a Not So Serious by Pallavi Mohan gown and jacket. One to always dress down it was great to see Dia giving the red carpet her undivided attention and truly 'dressing up' for this event. She altered the otherwise edgy feel to the look to elegant. Jewellery of choice was Futorology. She looked simply beautiful!
Verdict: Hot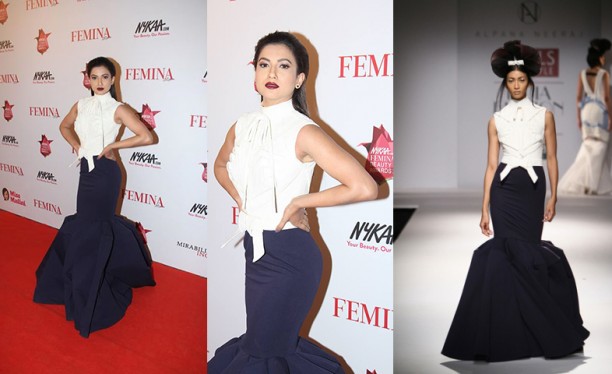 Gauhar Khan
The name Gauhar Khan seems to be synonymous with drama so its no surprise that her look on the red carpet would also be, all drama! Alpana & Neeraj's Spring/Summer 2015 collection was all about drama so it was an apt choice for the actress. However this time it was all too distracting. This look felt like it belonged on an editorial and not on the red carpet especially with the dramatic lips and the wet sleek hair. This time around Gauhar's dramatic look ends up looking a bit too try-hard to ignore.
Verdict: Not Hot.
Huma Qureshi
Still trying hard to find her inherent style Huma Qureshi has her hits and misses. This one could have been a hit but sadly falls short. The custom made Sonia Mehra gown worked on paper however wasn't executed well. For one the length fit is way off and the high-low effect is simply lost. To add to that, there's the hair. Given the bare neckline a different hairstyle would have worked better for Huma.
Verdict: Not Hot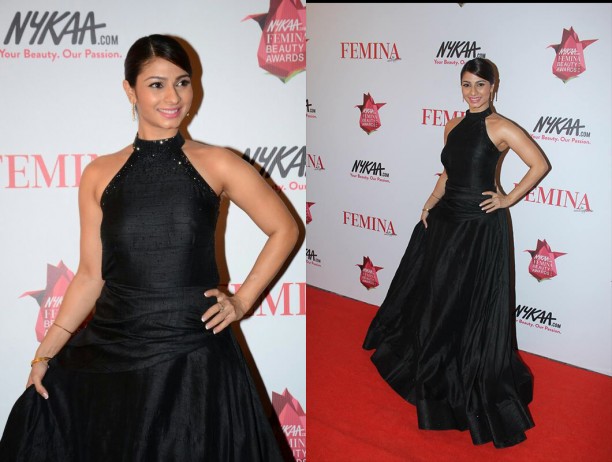 Tanisha
Although far from a 'hot' look, this is perhaps the closest and most presentable look put together by Tanisha in along time! She went with a Schon by Sakshee Pradhan gown and a Valentino clutch. Sadly the gown is just not something to rave about. The neckline looked odd and the it just felt all too bulky for the petite frame actress. A nice try and a great improvement by Tanisha but sadly she has a fair way to go before she hits the 'hot' list.
Verdict: Not Hot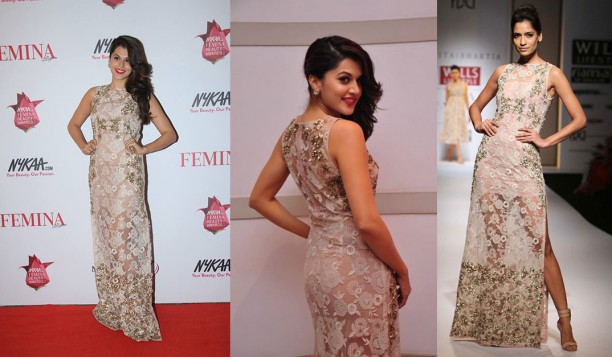 Taapsee
Tapsee looked simply ravishing in a Kavita Bhartia gown and Roots Atelier earrings. Usually one to pick on half lined dresses on this gown I hardly noticed it perhaps because of all the embellishment. Loved the addition of side swept hair and red lips.
Verdict: Hot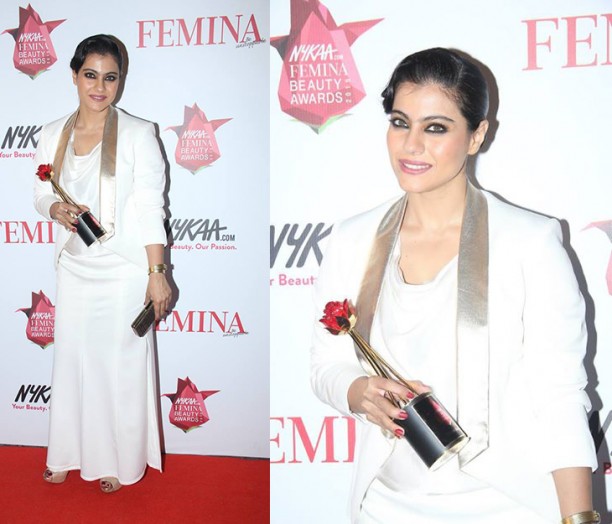 Kajol
Kajol opted for a white suit by The Circus, a Ludith Leiber clutch and Futurology cuffs on the night. I am one to applaud the new stylish Kajol however I have to say that this new endeavour was a miss. The design itself was not flattering on the actress and the hair and makeup just stood out all too starkly against all that white.
Verdict: Not Hot.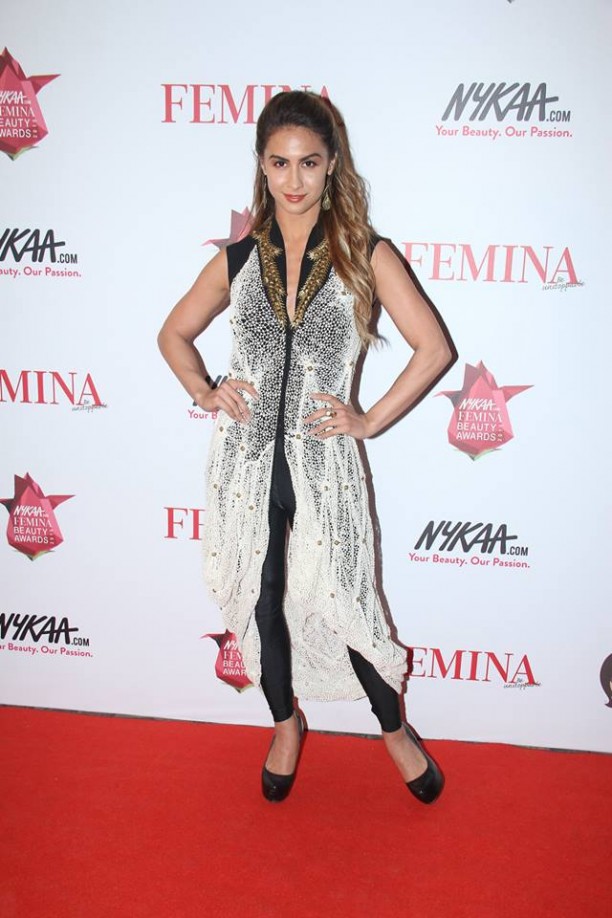 Lauren Gottlieb
The fashion blunder of the night came from ABCD star Lauren Gottlieb. The jacket-esque dress with leggings was just messy and for a lack of a better word, tacky. Lets not get started on the hair highlights.
Verdict: Not Hot!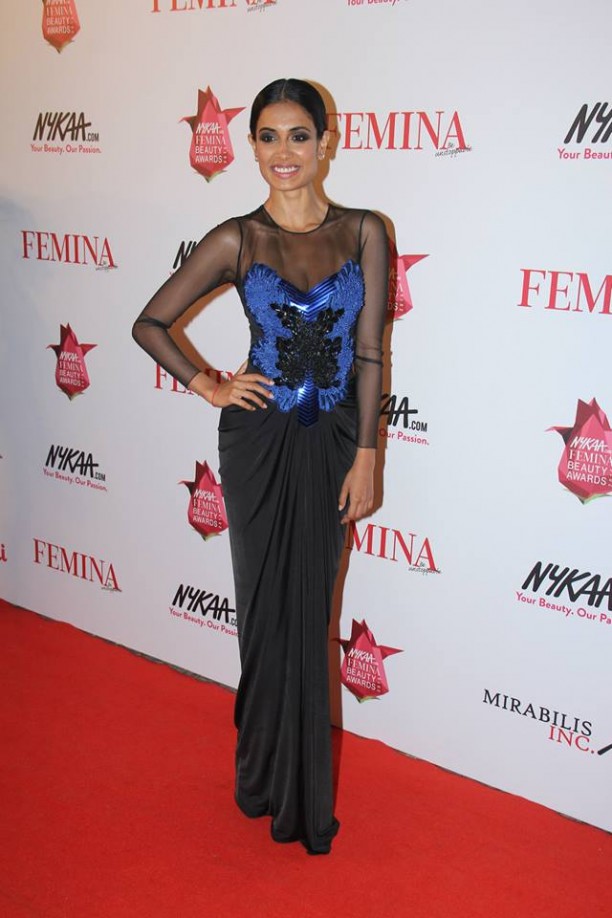 Sarah Jane Dias
Now that's how you rock dark eyes! Sarah Jane Dias was a striking vision in blue and black in a signature Amit Aggarwal gown.  The stunning actress pulled off the look effortlessly.
Verdict: Hot!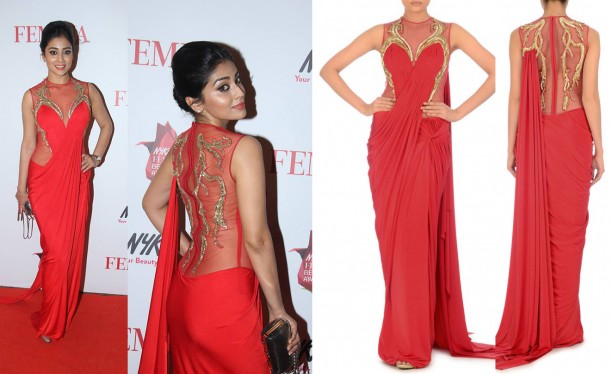 Shriya Saran
From one signature design to another. This time it was a signature Gaurav Gupta saree gown which Shriya opted for. She styled it very conventionally with a black clutch and a sleek up do. Whilst I would have loved for the dusky beauty to take some risks with this look, I still cannot fault it.
Verdict: Hot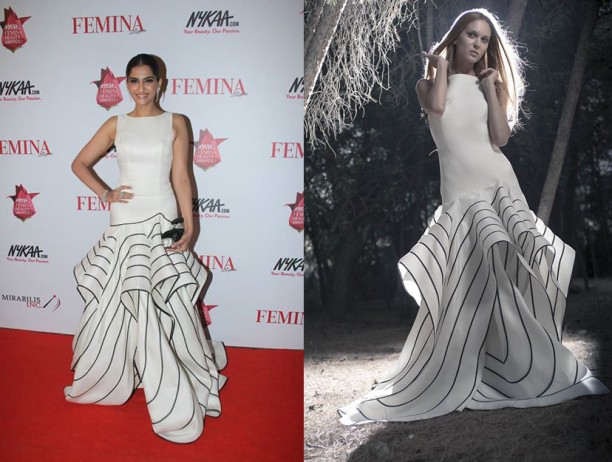 Sonam Kapoor
Take note Gauhar, this is how you do drama effortlessly. Sonam opted for a Isabel Sanchez gown and pulled off the dramatic feminine gown flawlessly. The simple styling with low hair bun and silver jewellery was just what this look needed. This was dramatic, striking yet natural and not distracting.
Verdict: Hot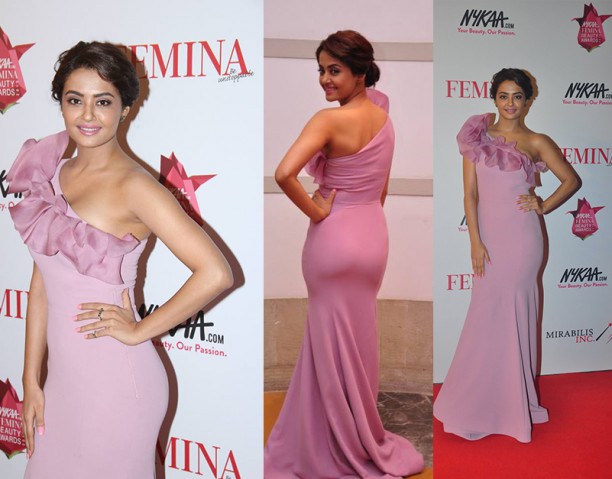 Surveen Chawla
Surveen drifted away from the bold colors and opted for a pastel purple Gauri and Nainika gown. The soft hair do and natural makeup complimented the gown perfectly. She looked uber elegant!
Verdict: Hot!