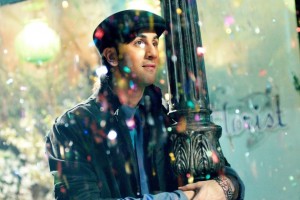 Today is Ranbir Kapoor's 30th Birthday and we thought in celebration of all things Ranbir we would share with you why we think this young actor totally rocks!
Because he doesn't think and work in the usual filmi-commercial way. Of course he loves success but he would not sell his soul for it. He would never accept a role he would not love to play even if it most certainly would take him to the (absolutely overvalued) 100-crore club. Instead, he will always choose scripts and roles he is convinced of even if he does not expect a blockbuster from them.
Because of his decision to play those unconventional characters. He has given us such great and diverse characters and outstanding performances in his relatively short career. From his film debut as Ranbir Raj in Saawariya to Raj Sharma in Bachna Ae Haseeno, Sid in Wake Up Sid, Prem Shankar Sharma in Ajab Prem Ki Ghazab Kahani, Harpreet Singh Bedi in Rocket Singh: Salesman of the Year, Samar Pratap from Raajneeti and Akash in Anjaana Anjaani. Most recently his breathaking transformation into JJ in Rockstar and now his Barfi that gave us so much without him ever speaking a word!
Because he is open, straightforward and self-confident without being (in a negative way) arrogant. He is always friendly to fans and to journalists, even holding their dictaphone because he talks so softly.
Because he is down-to-earth and loveable and shows a lot of respect to elders and colleagues.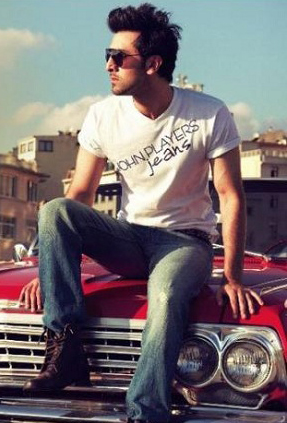 Because he is attractive. Okay, he is no classical beauty and no brawny model – but thank God he is not!! Instead, he radiates character and intelligence which makes a man more attractive than any sixpacks and model looks. And he can be so CUTE, that smile has slayed many a heart!
Because he is carrying on the Kapoor legacy in the best way possible by giving awesome performances in All his movies.
Because he doesn't take his success for granted just because he belongs to the Kapoor clan. He goes his own way. And we appreciate that his family never promoted or hyped him (compared to other star kids). Ranbir is where he is today not because of his name but because of his talent and his deliberate way to use it.
Because he is a showman. He is so chilled and easy-going and fuss-free when he is on stage or in shows. It simply feels good to watch him.
Because he is a damn good actor, correction, artist. The effortless with which he masters the most various roles is amazing, and his intensity and charisma set the screen on fire.
Because we can't wait to see what he will bring us next! We are sure that once again it will be something new and something that will make us say Ranbir Kapoor Rocks!
Happy Birthday Ranbir Kapoor!
With contributions by Meera Sharma, Bodrul Chaudhury, Samreen Tungekar and Stacey Yount.