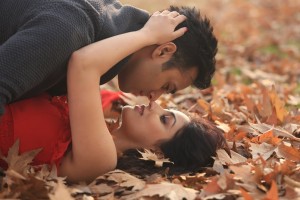 Chiffon saris fluttering on snowcapped mountains might be the ultimate visual treat for audience but the leading actresses who have had to shoot in the biting weather wearing the flimsy sari might think of the whole thing a lot differently!
Yami Gautam, who recently shot for the first schedule of her upcoming film, Junooniyat, directed by Vivek Agnihotri and produced  by Bhushan Kumar of T-series, might vehemently agree. During the shoot of the film, the temperature was around 10 degree Celsius. When asked the director of the film, Vivek Agnihotri about the shoot, he said, "The temperature in Kashmir was less than 10 degree Celsius, most of us are not used to these kind of temperatures but I must say, the adverse climate didn't stop my crew, my whole unit was working very efficiently in the cold, but I have to mention, I am most proud of Yami. The way she was working is worth applause. In such season where people don't step out of their homes without a blanket there was Yami, who was working in regular, normal clothes without any insulation. Though, for her we have kept 6 Kashmiri Angithi, which is also known as Kangdi but yet the difficulties that she was going through we know it very well."
While shooting for Action- Jackson it was the similar situation but Yami Gautam bared the cold.