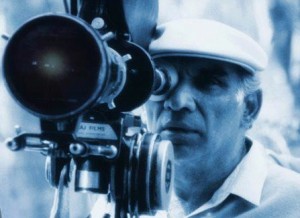 Karan Johar announced the news earlier this week, but the legendary Yash Chopra confirmed it today in his conversation with Shah Rukh Khan. "I will not direct any other film after Jab Tak Hai Jaan", says the veteran director who turned 80 today.
"Bahut ho gaya abhi. My heart says its enough now. I will not direct any other film after Jab Tak Hain Jaan. I have got a lot of love in all these years. I think now the time has come to pay back. I want to help directors, actors, technicians who I could not help all these years," he said.
Chopra adds that this industry has given him so much, that he doesn't want anything else. About Jab Tak Hai Jaan he says: "I am very much happy and satisfied with the film. This film has turned out better than my expectation."
"My wife has been complaining a lot. I want to make her happy and enjoy my life," he said.
Shah Rukh Khan, who has been part of the Chopra family for the past 20 years and will be seen in his last film as well, said he felt sad about Chopra's decision. "I feel sad but great people decide when they want to finish… For years I have worked with Yashji. This is a moment of happy sadness. We are happy that we are part of that film which made you happy. "
Chopra says Jab Tak Hai Jaan was a gift for him from his eldest son Aditya Chopra, who served as his assistant and fulfill all requirements. "He has been a wonderful assistant. When I decided to make this film I thought my soul should be in this film," Chopra said.
Jab Tak Hai Jaan is the first film on which he has worked with the legendary duo A.R. Rahman and Gulzar. Chopra was all praise for them. "They are geniuses and magicians according to me. There is a certain pattern of how music is made and they changed this pattern. Gulzar's poetry gave words to my vision," he said.
Chopra started his career as a director in 1959 with Dhool Ka Phool. The director, who started out with emotionally intense movies, is much more known for his romantic side with movies like Kabhi Kabhi, Silsila, Dil Toh Pagal Hai and Veer Zaara among many others.
His decision hasn't come as a shock, but the news did sadden a lot of fans. Twitter was filled with messages thanking Chopra for all the love he has spread. And we couldn't agree more. There is no one in the industry who can portray LOVE the way he can and that will always be remembered in our hearts. Yashji, thank you for giving us so much love!
Stay tuned we will have much more from his conversation with Shah Rukh Khan soon!