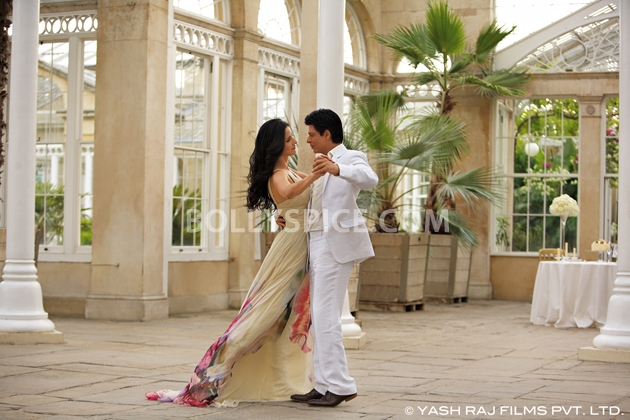 With music by A.R. Rahman, lyrics by Gulzar and Yash Chopra at the helm of Jab Tak Hai Jaan, you are bound to expect breathtakingly songs. While we all eagerly await the release of the soundtrack, YRF released the most romantic track on the album today 'SAANS'.
The song is sung by Mohit Chauhan and Shreya Goshal. Both singers have sung the lyrics with such grace and are able to touch you deep in your heart.  As Yash Chopra said on his 80th birthday in his conversation with Shah Rukh Khan "Working with AR Rahman and Gulzar, is like working with magicians". And that is true when you listen to this song.
About the picturasation we have only one thing to say: This is Yash Chopra Romance for you! He makes LOVE come alive on screen.
Watch the video and let Saans take your breath away.
Jab Tak Hai Jaan is releasing on November 13th 2012.
Come celebrate this Diwali with Yashji, whose movies have been lighting up homes worldwide during this festive season.