Aditya Roy Kapur and Shraddha Kapoor are back together on screen in this week's release OK Jaanu. The romantic comedy with a millennial twist tells the story of Adi and Tara. Both are intent on pursuing their careers but then love finds a way in. Do they stay together or go off to America and Paris? Well, we will find out on January 13th.
Let's set the scene:

In a fun and laughter filled conversation Aditya Roy Kapur chatted with Stacey about all things OK Jaanu! Check it out!
So a film directed by Shaad Ali, music by AR Rahman, with Karan John and Mani Ratnam producing…. what were your first thoughts when you heard about the role?
As an actor you can't ask for anything better than this. You want to work with the best people that are at the top of their game and want to work with people that are the best at what they do. With this group they are all legends and they are all amazing in their respective professions. I was really overwhelmed and honored when we were told that this is the team that is making the film.
This is a version of the huge hit Tamil film Ok Kanmani (O Kadhal Kanmani). Did you watch that film before stepping into your character?
Actually that is the first thing I did. Shaad called me and said come watch a movie with me. It was Ok Kanmani. I loved it instantly. I thought it was lovely. After that the ball started rolling from there and we took it one step at a time.
Tell us about your character Adi
My character is actually quite a simple, fun loving, easygoing kind of guy. He doesn't have much baggage. He is an ambitious chap. He comes to Bombay because he has a new job so he has just shifted to the city. He is a video game creator, he works in graphics and he is the guy that is behind the scenes to make the game. He has aspirations to go to America where he can make a life and make lots of money. That is all he wants to do. He is taking life one-step at a time. He is enjoying himself, meeting girls, doing what any other early 20-year-old would do.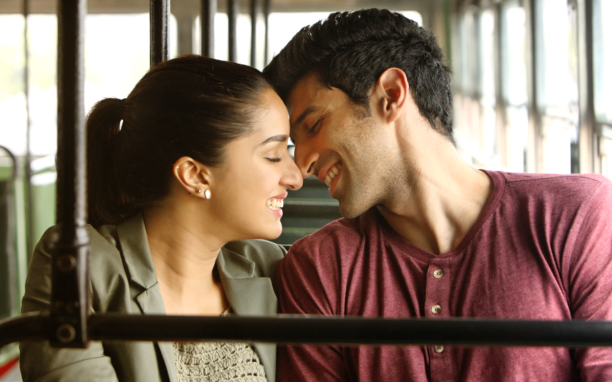 This is a film for millennials about millennials, what does that mean to you?
The characters in the film are experiencing questions and the questions that they are faced with are questions that I think a lot of young people are faced with today – where they really have aspirations and they want to do a lot with their career. There is a bit of a tug between wanting that and wanting a settled life and wanting to meet someone and settle down and whether you can have both or not. Those two can go hand and hand. The couple in the film is kind of still grappling with this all. They don't want to get into anything serious because they feel like they want to pursue their careers and they want to go off and do all this stuff but they find each other. They are kind of taking one step at a time but as you know human nature can sometimes get the better of you and love creeps up on you before you know it. It is a thing where I see a lot of young people around me kind of grappling with these kinds of questions. That is why I feel like this film is really relevant.
This is your second film with Shraddha, how was it to step into character with her again?
It was really different from the first time because the whole tone of this film was really different from Aashiqui 2. Aashiqui 2 was a love story but it was an intense one dealing with darker and deeper shades of love. This one had us being very free with each other. Shraddha and me, we have a really great and fun camaraderie, we love to laugh, we do silly things and we this great sense of humor which we share with each other. We were really excited when we heard about this film happening for the both of us because we felt like we were going to get to explore that certain part of our dynamic in front of the camera. We felt like that would be very interesting. We didn't want to go and do a repetition of what we did before. We wanted it to be more of an evolution so that is why we were excited to do this film.
How do you think you both have changed as actors since Aashiqui 2?
I guess we know a little bit more about the craft of acting. With each film, I feel, as an actor you learn a little bit more about yourself. A little bit more about your process and what works for you. I definitely have seen that Shraddha has evolved as an actor. She continues to grow and widen her horizons; she is doing some lovely work. I felt like we were both a little more mature, a little more aware, a little more aware of technicalities which go with acting. It was nice to see that we both maybe evolved a little bit.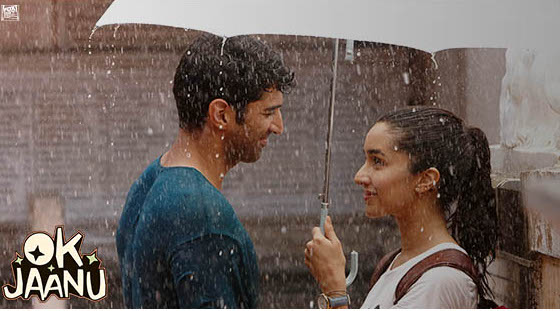 What do you think of Shaad Ali as a director?
Shaad really is a fun guy to work with. He has got a lot of energy on set. He probably is the most energetic person on set. He's there before time. He's spontaneous. He is one of those guys that if something good is happening he lets it happen, he goes with the flow a little bit. That is a great sign of someone who can think on his feet. Neither does he straitjacket himself nor does he straitjacket his actors. He creates an atmosphere, which encourages spontaneity and encourages his people to try something. That is a great quality in a director – when you let people feel like they can take a chance and if they fall it is all right. That is the feeling that Shaad gives everyone. He also made everyone feel like they had a vested interest in the film. Everyone from the ADs, all the assistants, everyone on set felt like they were involved and that they were making a difference too. That kind of feeling on set is priceless.
The music is of course by the great Rahman; do you have a song that you loved while shooting it?
We shot the title song 'OK Jaanu' and the one called 'Enna Sona'. When it is on repeat every day it can get a little irritating after awhile…sometimes, sometimes. (Laughs) I think a testament to a good song is when you hear it everyday and you don't get bored with it. These two songs were just that. You were happy every time it was playing and we were really happy to shoot those two songs. Both of those songs are great and so is 'The Humma Song', which Badshah has given his own twist too. They are all great songs – it is really tough to choose.
What makes you want to be an actor?
Maybe what the reason is I don't even know, but the reasons that I am conscious of is that I enjoy the work process of it. I enjoy the idea of trying to be someone else, trying to interpret someone else's life. Trying to feel emotions that maybe we don't get to feel in our life. To explore and do fun things like kicking bad guys in the ass and shooting them, romancing a beautiful girl, doing some fantastical things. These are not things we get to do in our real life and sometimes in front of screen you get to play these out and you get to live a bit of a dual life, which is exciting, and it is interesting. It is creatively really satisfying. So that is a few of the reasons. It is awesome!
Be sure to catch OK Jannu on January 13th!