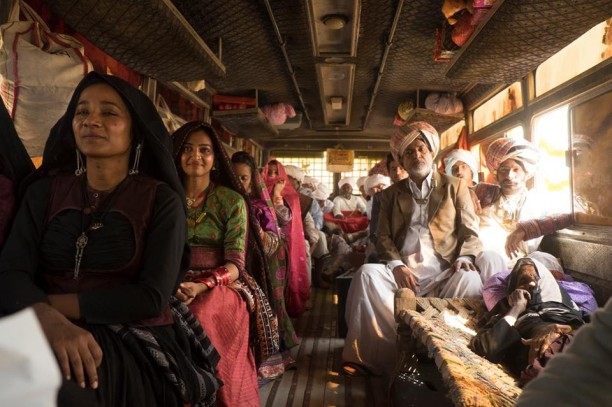 As we reported earlier several South Asian films are being featured at this year's Toronto International Film Festival. One of the most exciting is Leena Yadav's Parched, which is Ajay Devgn's first international production. Set in rural India, the film follows the lives of three ordinary women who begin to break free from the century-old traditions.
The film starring Tannishtha Chatterjee, Radhika Apte, Surveen Chawla and Adil Hussain will premiere in the Special Presentation Section of the prestigious film festival.
"It's an honour to be selected at this prestigious film festival and to be in the august company of such a great line up of films," says director Leena Yadav.
Talking about the film Ajay says, "Parched is about the small battles that women must fight to win the big war. Films like 'Parched' need to be made, seen, and discussed."
Leena adds, "Parched transcends boundaries of language and culture and its themes and stories will find resonance with a global audience. Every member of the team has poured their love and passion into the film and I hope that has translated to a compelling watch on screen."
Each year TIFF invites more than 300 films from over 60 countries and the cast and crew of 'Parched' is naturally elated to be screened at the world famous film festival. Parched will be showcased in the segment that also includes the Johnny Depp-starrer 'Black Mass', Ethan Hawke-starrer 'Born To Be Blue', Jason Bateman's Nicole Kidman-starrer The 'Family Fang', Tom McCarthy's 'Spotlight' and Michael Moore's 'Where to Invade Next' to name a few.
Stay tuned we will have more on this exciting film!