Akshay Oberoi is once again commanding the focus and the light with his new film Gurgaon. We said the light, but actually it is the dark because for this role Akshay had to go down the path of angry and vengeful.
Let's set the stage with the riveting trailer for the noir film

We wanted to know more and Stacey had an incredible conversation with star Akshay Oberoi about the film. After getting back from the US on a delayed flight and going straight to a ten-hour shoot of Kaalakaandi with Saif Ali Khan, Akshay took time to have a very open and revealing talk about his journey to this film, the deep process of getting into character for Gurgaon and why it has been his favorite experience on film. Read on to find out the answers to that and more!
What drew you to the role in Gurgaon?
I was always kind of looking to do something that everyone else isn't doing. You know though, it is so tough. As you know I am not grandfathered into this business. Nepotism is such a hard conversation right now and it is for a reason. I always knew I enjoyed watching a certain type of cinema, and that I would probably excel and thrive in that type of cinema. I also knew that on the other side of it, that I have to kind of carve my own niche. I was always looking to do cinema like this and it just kind of landed in my lap. It was one of those things – I was shooting Fitoor, the blind producer on that was the producer on this movie. I always wanted to work with him because he was making interesting films like Killa, Nil Battey Sannata and those were all sorts of films I wanted to be a part of. There's this change in India that is happening, I am sure you are also noticing, to make films like this. So I knew he was making the right kind of content, and he literally, on Fitoor, offered me the script. I read it and I said, 'You want me to play this part? No one has ever come to me for this kind of work'. It feels like a dream.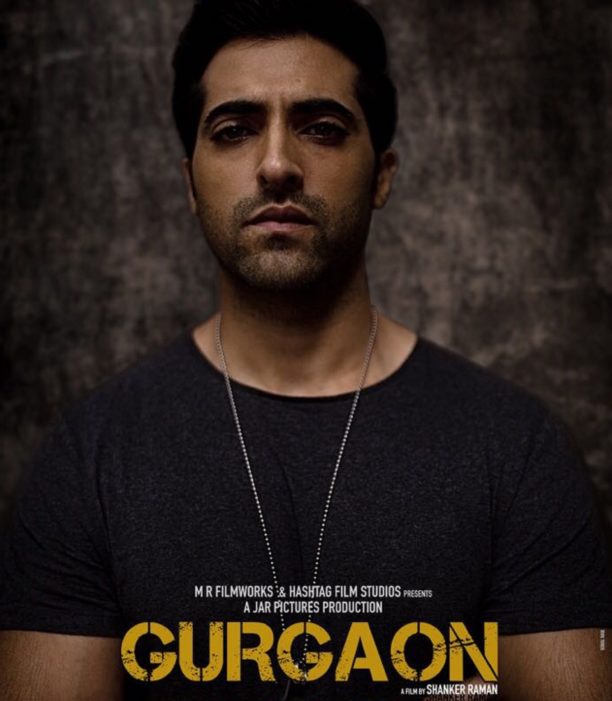 Tell us about how you see your character?
He's just this neglected child. If he kind of got a hug from his dad he would have probably turned out all right, but you know we are always trying to prove to our parents that we are something. I mean I do it, when my parents say hey good job… you feel great. He doesn't get that. In India, of course, there is this whole thing of handing businesses to the male member of the family and he kind of senses that things are not going his way. So he literally takes revenge on his dad for that. It is a fight for entitlement. He goes out there and does some pretty nasty things that you and I wouldn't deem morally and socially just… for him it is the right thing to do.
How did you prepare to play him and get into the mode of him?
First of all the language is a big, big journey, it is a Haryanvi dialect. I mean I had done Laal Rang but I hadn't spent time in Haryana. I am born and raised in Mumbai and the US so for me it was a total world a part. I had to for 2 months probably 4 hours a day I had to work on the language of the part.
Of course, then it is a very dark space that this character lives in so to get to that I had to really reach. You know, I have lived a pretty happy, nice life. I mean there has been a lot of pain professionally and otherwise and that kind of fostered into the work, but it has been a pretty decent ride and to get to that space took me some months of preparing. It is really dark and scary. And honestly, I don't mind playing that. I actually kind of enjoy being that space, but it is very hard to get too. So once I got there, I kind of lived it and stayed there. We were in Delhi, none of my friends were around, I was there for months and I was kind of able to stay there in that space.
Did it affect you emotionally, after the shoot because you did have to go so dark?
No, it didn't affect me. You know, it's weird as I said, I really enjoyed it. It was actually really therapeutic. You know, I was perhaps going through something, particularly in my career and my personal life, as I said there was some pain, and so this was like a release for me. It was the most Zen I ever felt. When I used to come back home after a day of shoot; I have never felt that relaxed. It actually is quite the opposite of what you would expect with a part like that!
Also I imagine it was creatively satisfying.
Definitely creatively satisfying! Working with a director like that, with content like that, it definitely was like wow! And a part like that… I mean in Bollywood, we don't write main dark parts like this, we write nice boys. So I knew I was a part of something special from the day I signed the project.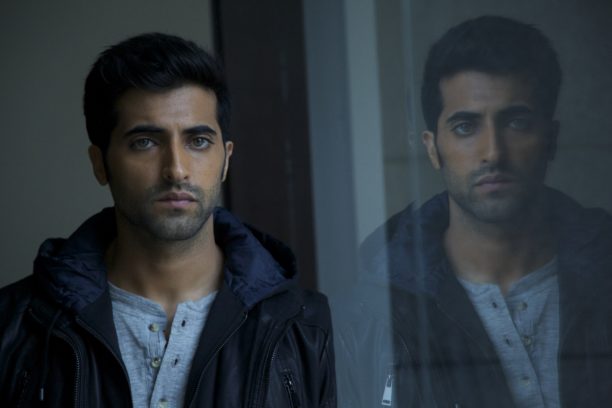 Tell us about working with director Shanker Raman.
It really was unbelievable. He knows better than anyone how to talk to actors; he understands that actors have a certain process. It is so hard to find that and when you do find that, that you find someone that gets that acting is a technique, acting does need a certain kind of process it is amazing. He's collaborative and that is really what I look for when I am working with a director someone who is collaborative. It actually has been my favorite experience of working on set. I hope he casts me again.
I read an early review from the Macau film festival and it was fabulous, how does that feel?
Incredible! Good reviews, you know, are always nice, but it was more the experience of a being invited to Macau. Competing with actors who I idolize like Michael Fassbender and Cillian Murphy. Just being around that space. Having the opportunity to watch the film with a live audience, that was the first time the film had been shown to a live audience and I think there were about 200 people in the audience. To see them kind of bouncing off with the footage on screen and where I expected things to happen it was happening. That was a real joy. Of course, it feels great when people write nice things about you, because that is what people later on experience. It is always nice to be appreciated, but the real high is to be around your colleagues who are appreciating your work, people from all over the world are appreciating your work. I mean, people of the cream of the crop of the cinema world and them coming and having a chance to watch your film and then sit and discuss it with you was like the most surreal experience I have ever had. I am so honored to be a part of something that people are even willing to talk about like that. I feel totally blessed.
Do you like watching yourself onscreen?
NO! No, no, no! It is terrifying. I always look at the wrong thing; I am always like why is my hair like that? Is my nose really that big? (laughs) It is the worst! I actually don't even like to look at a monitor after a shot, if the director says okay I move on! It is terrifying to watch myself.
However, this film I can tolerate because I like the film and there are such good performances to watch in the film that it kind of distracts me. I was saying wow he is so good in that scene, that guy is so good, she's so good. That makes it a little more tolerable.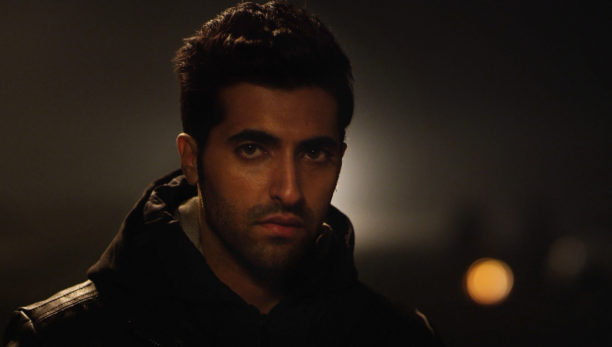 How do you think you did though?
Oh God, it is so hard to say. I think it is the most honest I have been. If that can gauge anything then it is my best work. I know I was genuine, authentic in everything that I did. You know that as an actor, all actors no matter what, know, oh today I kind of pushed it, I really wasn't in the zone, in the scene or I missed that by this beat and it usually is on the ride home in your car where you realize ahh shit, I should have done that. That didn't happen on this film for me. Everything I did – I felt. You know, you know it. You know… okay I feel good – I was real and authentic. Now whether this looks good or is received well, that is outside of the realm I know, but at that moment it felt just right. So for the 36 days we shot this film I constantly had that feeling, which is the saving grace of it.
I have often read and know from experience as a ballet dancer that working in the arts is tough be it movies, dance, theater, whatever, would you say that to be true and what has been the hardest for you?
Yes! The hardest thing for me has been to get work. To get the right kind of work. The hardest thing to do as an actor is to get a job. And after my first film there was such a long gap. I went back to theater. I did small stuff on television. After being the lead in a pretty serious big production house. No one saw the film, no one cared for the film, and it vanished. Then Pizza happened, all the work really came out of that frame, which is great, but there was that two-year gap. And I am still to this day fighting for work. But that journey was just menacing. It's like after your first film you are still out there and no one knows who you are and you are still on the grind, you know. That is when you realize that this whole kind of thing of being launched in India that we have – it is a strange, bizarre thing that we have created. All over the world you have people who are working like normal actors, they are normal people in a perfect world where you slowly build yourself, you build your craft and you build your technique. It is funny now when I look back on it that it was probably my golden years because if that film had done well I would probably be singing a different tune to you right now. I would probably be saying something else. I am glad that I was able to stay true to the job and not looking for all these other things of fame and celebrity and money. That kind of kept me alive. It taught me some valuable lessons. I am glad it made my priorities in line but they were dark, deep days, because I thought, I signed this movie and now I am going to get a bunch of work and things are going to be great. It was not that way. I have been hustling since.
But now I am on my way. Now it feels like the car is moving. It feels great! The payoff is really nice.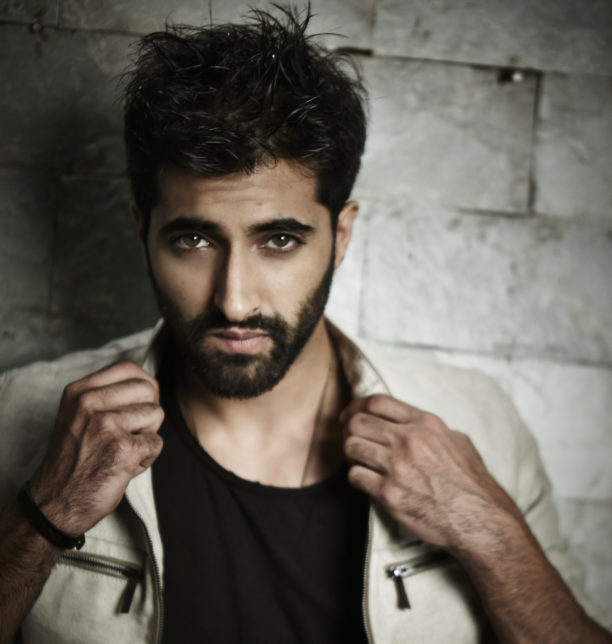 Tell us about your role in the film with Saif Ali Khan – Kaalakaandi.
This film is from the writer of Delhi Belly, he has directed his first film, it has got some wonderful actors like Saif, Vijay Raaz, Sobhita Dhulipala, Kunal Roy Kapoor. Saif and I play brothers in this. It is a one-night journey of how wacky the city can be and the things that happen to people and around them. It is just this dark satire. It is really good material. So well written.
What else do you have coming up?
I have a film called Bombairiya it is a film that stars Radhika Apte, Siddhant Kapoor. I also have this wonderful web series coming up. So some of the producers of Pyaar Ka Puncharama and the new film Guest Inn London, they have made Omkara as well – Kumar Mangat Pathak and Abhishek Pathak of Panorama Studios. They have made a web series called Bar Code, which I am really super duper excited about. That is about a nightclub owner in Mumbai. I think it is fabulous.
Why acting?
Oh God. I don't know. You know if I look back at myself when I was 15-16 when I decided to do this job, I didn't know the hardship and what it entailed. But I have always known, and it sounds so bizarre to say it, but this job was what I was meant to do. I couldn't possibly do any other job. I have known that since I was a kid. I tried, I did have a stint on Wall Street, and I could have done something. I always look back and wonder what is this relentless desire to act. I think that is the beautiful thing about the arts and people who are passionate about it, that something inside you says this is where I belong, this is where I feel the most comfortable, and this is where I need to be.
It was amazing to talk with Akshay about the film and his path to get there. We thank him for the incredible answers. Certainly can't wait to see his performance in Gurgaon, which is in theaters tomorrow and what he comes up with next!